NEWS
10-year-old cancer survivor credits healing power of music – WSVN 7News | Miami News, Weather, Sports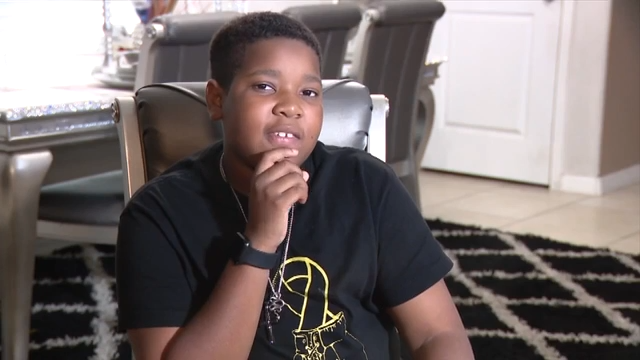 TAMPA BAY, Fla. (WSVN) — A 10-year-old boy from Tampa Bay has triumphed over cancer, attributing his recovery to the soothing embrace of music.
Elijah Yarde-Cephas faced the battle of his life against osteosarcoma, an aggressive form of bone cancer.
Elijah's mother, Sheena Cephas, recalled the painful moment when they received the devastating diagnosis.
"Your child has cancer," she said, "That was just the most painful news."
For Elijah, it was a numbing experience.
"At first, when I heard that I had cancer, I didn't even want to, I didn't even have a word to say," he admitted.
A Saint Petersburg hospital soon became Elijah's second home as he battled his illness.
Music therapist Rachel Beverly played a pivotal role in his recovery.
"When I walked in, he was lying down in bed and he was in some pain and discomfort," Beverly recalled.
Her guitar melodies provided solace, momentarily interrupting his pain.
"Psychosocial support is so vital to a child's hospitalization," she said. "Making sure that they're getting music therapy services as well as psychology services."
Elijah discovered that music became his escape from the clutches of cancer.
"I just like singing a lot. Singing and playing instruments. It just inspires me," he shared.
This harmonious therapy complemented traditional medicine, highlighting the importance of psychosocial support during a child's hospitalization.
Elijah's gratitude for his second family at the hospital culminated in a song he penned himself, aptly titled 'My Goodbye Song.' In May, he rang the bell at the hospital, signaling the end of his treatment and sang this moving song for all to hear.
"It was not a dry eye in sight," Elijah's mother said. "Oh, my God. That song touched the souls of everybody in that hospital."
"For him to achieve those goals and be able to see him share his story and share his song, it makes my music therapist's heart very, very proud," said Beverly.
As Elijah continues his recovery journey, he said all he needs is hope and faith to get through it.
Copyright 2023 Sunbeam Television Corp. All rights reserved. This material may not be published, broadcast, rewritten or redistributed.