The Samsung Odyssey G9 NEO gaming monitor is one dream display to own in anyone's mancave, though it is essentially a premium gaming monitor, this doesn't mean that casual gamers or productivity users can't take advantage of this bad boy if you have the money to spend on one, and here are five things anyone you will love about it.
The Odyssey G9 NEO not only features a beautiful 49-inch Quantum Matrix HDR2000 panel that offers stunning colors and contrast, the panel also pushes a 5120×1440 resolution, which is a very practical display resolution for picture-by picture that allows you to connect two devices and have them push a resolution of 2560×1440 respectively, it is equivalent to having two 24.5-inch Quad HD monitors on your table.
Even if you don't have two devices to connect, there's ample space for multiple windows to be displayed on this resolution, which you no longer require a two monitor setup and keep your workspace simple.
Once you go high refresh rate, you can't look back at that boring 60Hz refresh rate, which most ultrawide monitors still have. Even if you aren't gaming on the Odyssey G9 NEO, the 240Hz refresh rate makes every drag and drop and scrolling action buttery smooth, so that you won't feel tired even after looking at the screen for long hours of work.
Nothing irks one more when you have cables messing up your table, the Odyssey G9 NEO has superb cable management that routes your cables to the middle and through the monitor stand, wires will look tidier and it is easier to manage them when you need to connect to devices.
In addition, the monitor stand also serves as a convenient headphone stand, which will most certainly save you some desk space for one.
Setting up your monitor for the first time can be overwhelming, and the Odyssey G9 NEO keeps it real simple with an intuitive on-screen menu that lets you navigate around with a joystick, there's no need to remember which button to press for going to the next page or selecting an item, and every menu item has a simple explanation on what it does so you don't need to refer to a manual if you are unfamiliar of the setting.
The Odyssey G9 NEO features three dedicated physical buttons for customized image profiles otherwise known as Game Settings, this is a very useful feature where you can set up specific profiles for gaming, movies and productivity, and with just a press of a button you will instantly be switched to that image profile that you intended for whatever you are doing, which is very convenient if you are a person with sensitive visuals.
The Samsung Odyssey G9 NEO can be purchased here.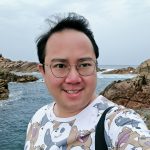 The geeky dictator of KLGG.
Learn More: technology clipart,technology student association,technology management,technology readiness level,technology acceptance model,technology gif,technology transfer,technology consultant,technology package,technology addiction awareness scholarship,is technology good or bad,technology networks,technology movies,technology gap,technology jokes,is technology limiting creativity,technology leadership,technology drive,technology zero,technology help,technology 100 years ago,technology project manager,technology house,technology unlimited,technology background images,technology readiness level dod,g technology ssd,technology economics definition,technology obsolescence,is technology science,technology life cycle