NEWS
Aaron Rodgers throws on Jets' field during pregame warm-ups just weeks after Achilles surgery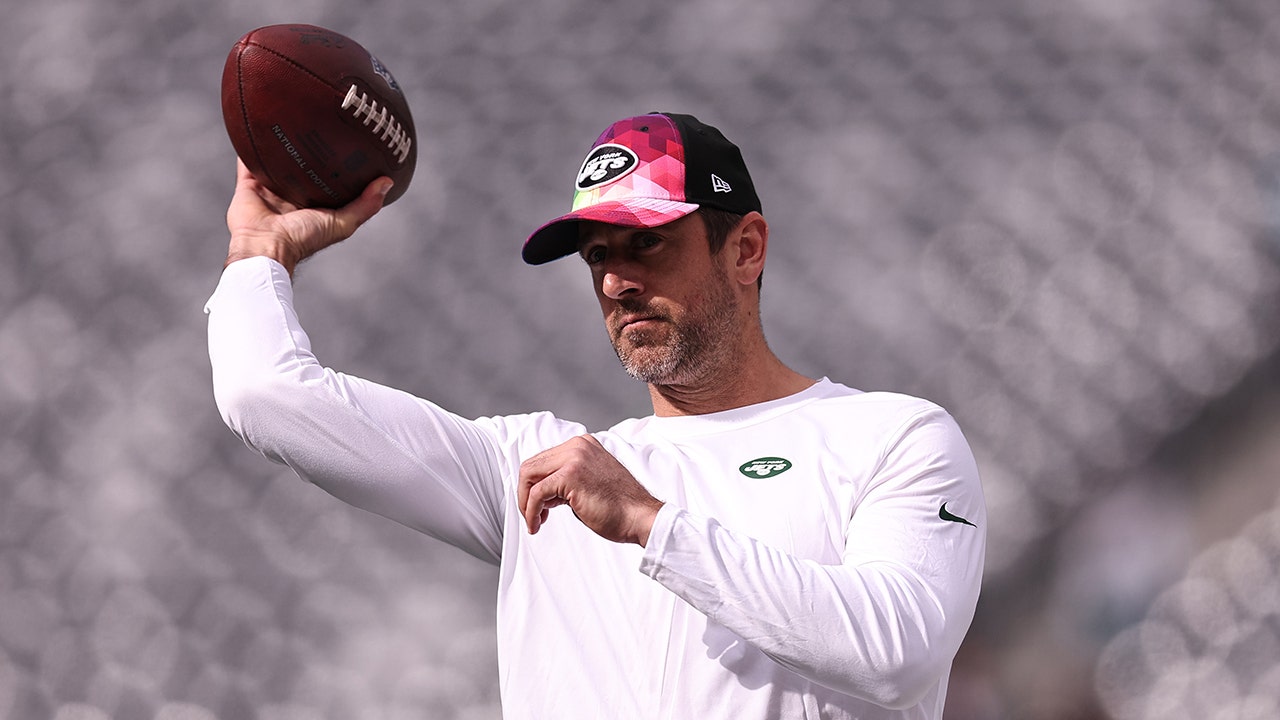 No matter how the New York Jets' game goes against the undefeated Philadelphia Eagles on Sunday, fans will be happy to see Aaron Rodgers getting in some work on the MetLife Stadium turf.
Rodgers was seen throwing some footballs before the Jets took on the Eagles. And he didn't need any crutches or assistance in a little more than four weeks since his Achilles surgery.
Rodgers didn't run around but remained in a stationery position as he threw passes to some Jets staff as well as injured cornerback Sauce Gardner, who was ruled out with a concussion before the game.
CLICK HERE FOR MORE SPORTS COVERAGE ON FOXNEWS.COM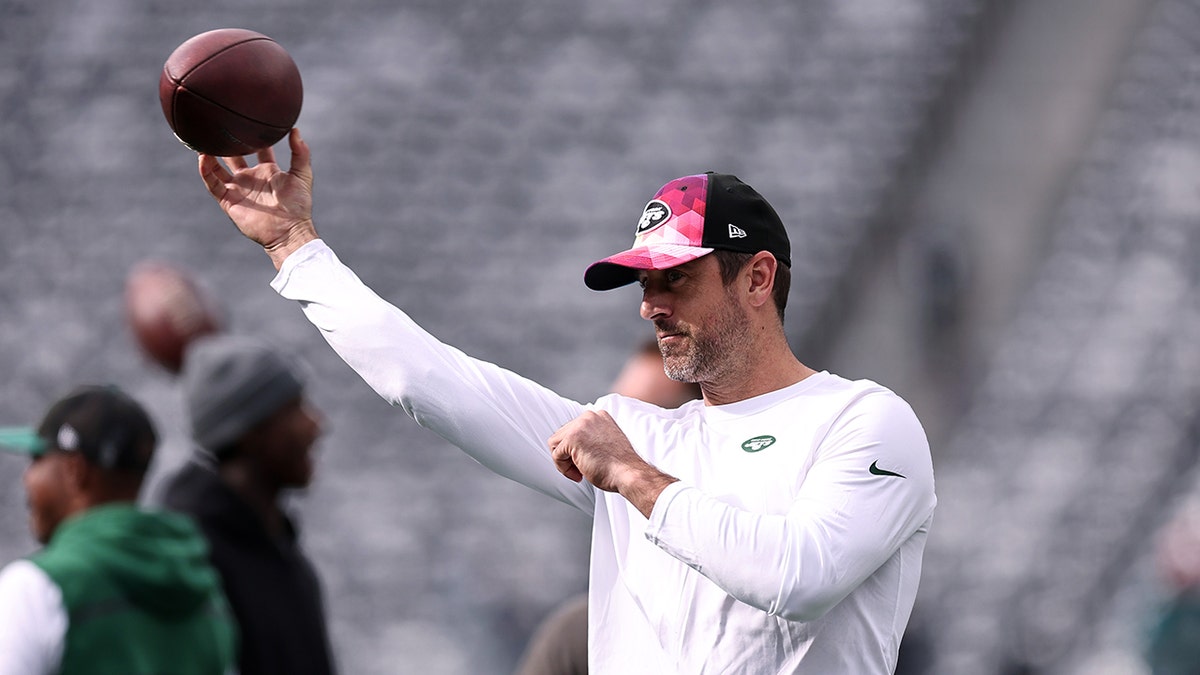 But it was clear Rodgers was putting weight on that surgically repaired Achilles, delivering passes around 15 yards.
Rodgers wasn't expected to be in East Rutherford on Sunday as he noted his rehab was going to be done in California before returning to the Jets after the Week 7 bye. But Rodgers, who was present two weeks ago for the Jets' game against the Kansas City Chiefs, will be present to watch his Gang Green squad again.
AARON RODGERS RECEIVING LARGE SUM FOR 'PAT MCAFEE SHOW' APPEARANCES: REPORT
Rodgers also mentioned that he wouldn't rule out playing again this season after suffering the torn Achilles on Sept. 11 – just four snaps into his Jets tenure. The 39-year-old's goal is to defy expectations that he will need a whole year before returning to the field again.
While we don't know where Rodgers is at on his recovery timeline, the fact that he is throwing close to five weeks after surgery without needing assistance is pretty remarkable.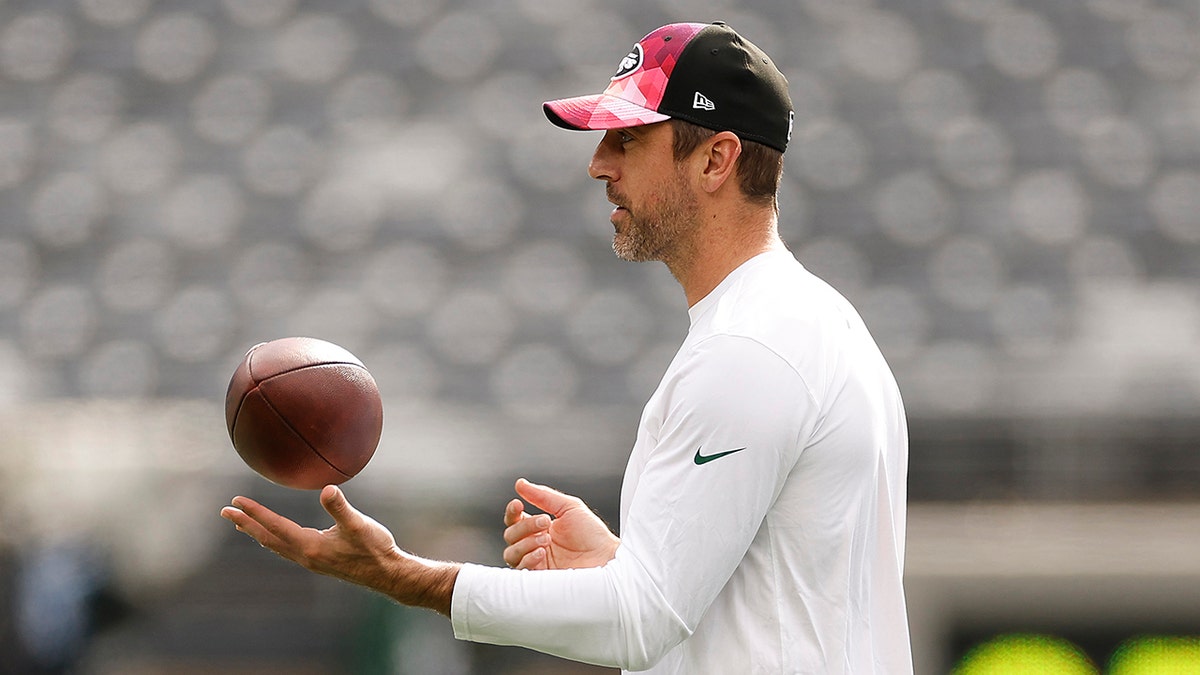 According to ESPN, Rodgers is using blood flow restriction therapy, which allows the building of muscle around the repair with "low-load exercise." However, the Achilles needs around three months to reach a full recovery before an athlete can start doing more explosive rehab, which includes jumping and running.
There are still many skeptics surrounding Rodgers' return to the field this season because of that timeline that usually takes place for Achilles recovery. But don't tell the four-time MVP that.
Meanwhile, the Jets improved to 2-3 last week when they took down the Denver Broncos on the road, a much-needed win for head coach Robert Saleh and Rodgers' replacement, quarterback Zach Wilson.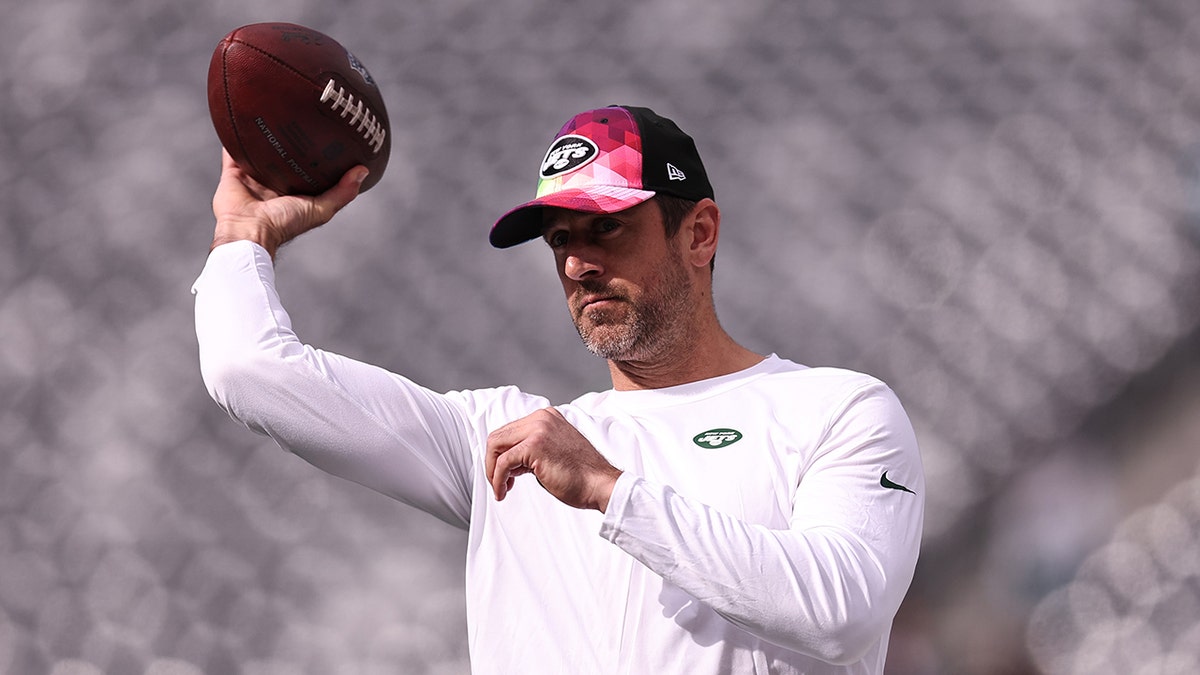 CLICK HERE TO GET THE FOX NEWS APP
The Jets will continue to lean on Wilson, but Rodgers' recovery journey took a big step in the public's eye on Sunday to the point where some skeptics might start believing he can return at some point this year.