NEWS
An astonishing unravelling of a situation that's long been forgotten, ignored, or tolerated. What next? | US News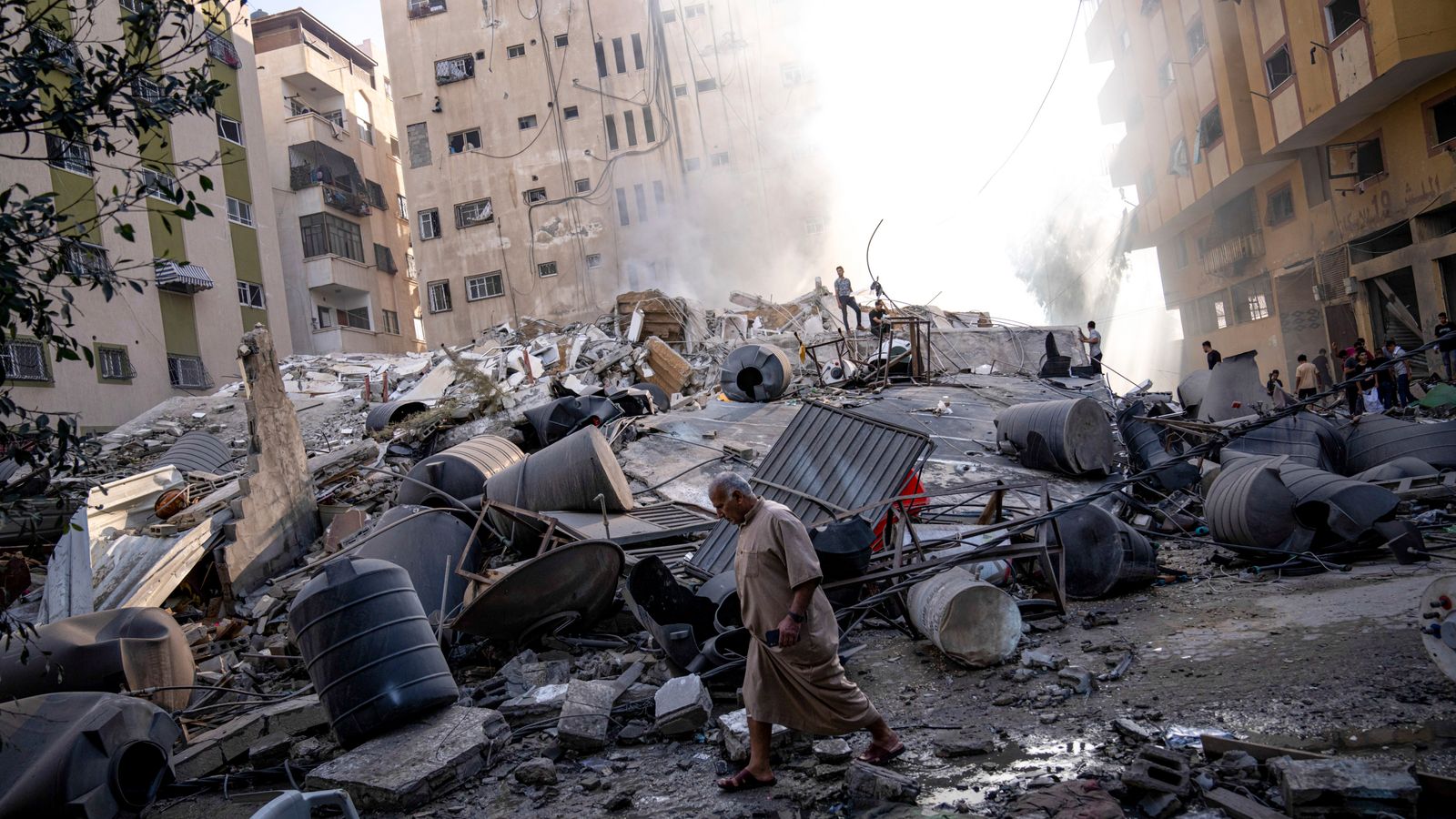 It was 2.30am in Washington DC when White House officials were first alerted to a situation which will come to represent a truly bloody turning point.
Throughout the remainder of the night, the phone lines were hot. Israel's most important ally was in constant contact with military officials in Tel Aviv and the political leaders in Jerusalem trying to determine what was unfolding.
By 7am, America's national security adviser, Jake Sullivan, was speaking by phone to his Israeli counterpart. By just after 8am, the full national security team including the secretary of state, the defence secretary, the CIA chief and others were talking to President Biden relaying the unprecedented gravity of the situation.
The president then called Israeli Prime Minister Netanyahu and made clear his total commitment and full unequivocal support for Israel.
By mid-morning, US time, as the attacks in Israel continued, President Biden spoke to King Abdullah of Jordan, a key conduit for all sides in this long conflict now taking a new alarming twist.
In parallel, US Secretary of State Anthony Blinken was on the phone to his counterparts in the UK, Germany and Italy as well as key calls to Saudi Arabia, Egypt and to Palestinian Authority President Mahmood Abbas in the West Bank.
Airstrike flattens high-rise in Gaza; follow Israel-Gaza latest
This was a Saturday morning of high diplomatic tension to reflect an astonishing unravelling of a situation that's been forgotten, ignored, or tolerated by too many for too long.
There is no question that this multi-layered Palestinian attack represents a huge Israeli intelligence failure. Israel has been too consumed in its internal political meltdown. It reflects badly on the intelligence capabilities of America too. They didn't have Israel's back.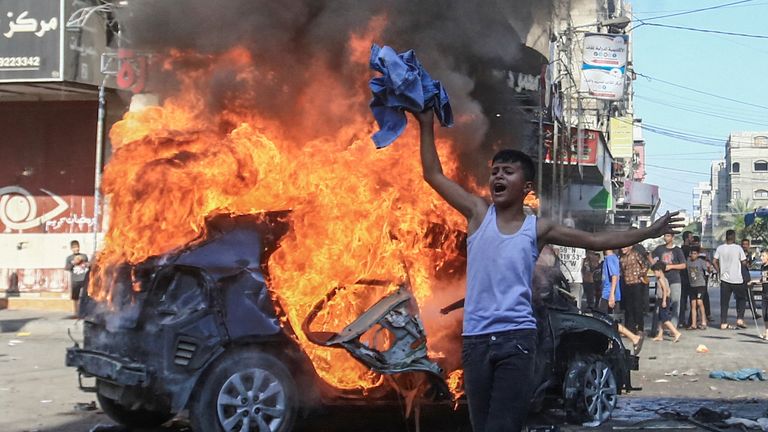 But does it also reflect failure of diplomacy too? A rush to cement the Abraham Accords (a hugely significant Trump-era normalisation deal between Israel, the UAE and Bahrain) by expanding it to include Saudi Arabia.
American officials insist they have been central in keeping the Palestinians a key part of the conversation. True, maybe, for West Bank Palestinians. But as always, the Palestinian Gaza situation was a nettle no one would, or could, grasp.
Short term, we can predict what will happen. The civilian loss of life will be huge. The consequence of Saturday's terrorism against Israel will be truly terrifying for the people of Gaza.
Prime Minister Netanyahu's overnight statement spelt out with characteristic blunt clarity what it will look like.
"We will destroy [Hamas] and we will forcefully avenge this dark day…" he said, adding "As Bialik [a Jewish poet] wrote: 'Revenge for the blood of a little child has yet been devised by Satan'."
To the residents of Gaza, he said: "Leave now because we will operate forcefully everywhere."
Israel: How the attack unfolded

The problem is, where do they go? They cannot leave the Gaza Strip. Could Egypt open its Rafah border crossing? Would they allow nearly a million people across?
This is a key question which American officials are trying to answer. A presidential call between Joe Biden and Abdel Fattah el-Sisi of Egypt is likely.
Through previous iterations of this long conflict, Western unequivocal support for Israel becomes more nuanced as the civilian casualties mount.
This Saturday, the Israeli civilian casualties have been unprecedented. We can expect the Israeli response to be equally unprecedented.
'Israel has right to defend itself'

On this point, an American administration official said: "I am not going to comment on what the Israelis might do, might not do, should do, should not do. I am just not going to get into that tonight."
You can bet though that they will want to know precisely what the Israelis will do.
Read more:
Explainer: How Hamas attack unfolded
Analysis: Unprecedented attack has caused chaos
Sunak says Israel has 'right to defend itself'
Beyond the immediate focus on Gaza, there are so many unknowns.
To what extent will the West Bank be drawn into the conflict? The Palestinian Authority which runs the West Bank (and cooperates with Israel) is distinct from Hamas who run Gaza. But across the West Bank, hopelessness has pushed people away from the moderation of their own leaders to the extremism of Hamas.
Israel attack: What we know so far


To the north, how will Hezbollah in Lebanon respond? Their well-rehearsed opportunist tactics are to attack from the north, to pressure Israel on another front. Lebanon's broken politics and economy make things even more dangerous.
Then there is Iran. How will Israel respond to their conviction that all this is, in the end, an Iran problem?
The potential for spillover in the Israel-Palestinian conflict is always there. It's just got so much more real.