Any new attempt to introduce water charges will bring tens of thousands of people back out onto the streets, according to People Before Profit TD Paul Murphy.
It comes after the Organisation for Economic Co-operation and Development (OECD) said Ireland may need to introduce water charges among a range of measures it believes Ireland needs to meet its environmental targets.
In its review of Ireland's environmental performance over the past ten years, the OECD also suggested increasing waste fees and introducing congestion charges.
It notes that despite considerable investment in recent years, Ireland still suffers from high water losses, low drinking water quality and inadequate wastewater treatment.
Any new water charges push will bring thousands back out on the streets – Murphy
00: 00: 00 / 00: 00: 00
On The Hard Shoulder this evening, Deputy Murphy debated the findings with environmental commentator John Gibbons.
He said People Before Profit has been calling for increased investment in water for more than a decade – and said the debate centres on how it should be paid for.
"The question is whether the Government would attempt to go again and try and  greenwash austerity to introduce what are regressive taxes," he said.
"Let's remember, the model of water charges was basically €260 for every household.
"That meant that was 10% of the poorest 10% of people's disposable income and it was 0.2% of the richest 10% of people's income.
"So, it massively was putting the tax burden on to ordinary people.
"So, I'm for investing in our water infrastructure and paying for that, for example, by introducing a COVID wealth tax."
He warned that any attempt to reintroduce water charges will be met with the same response they got in 2015.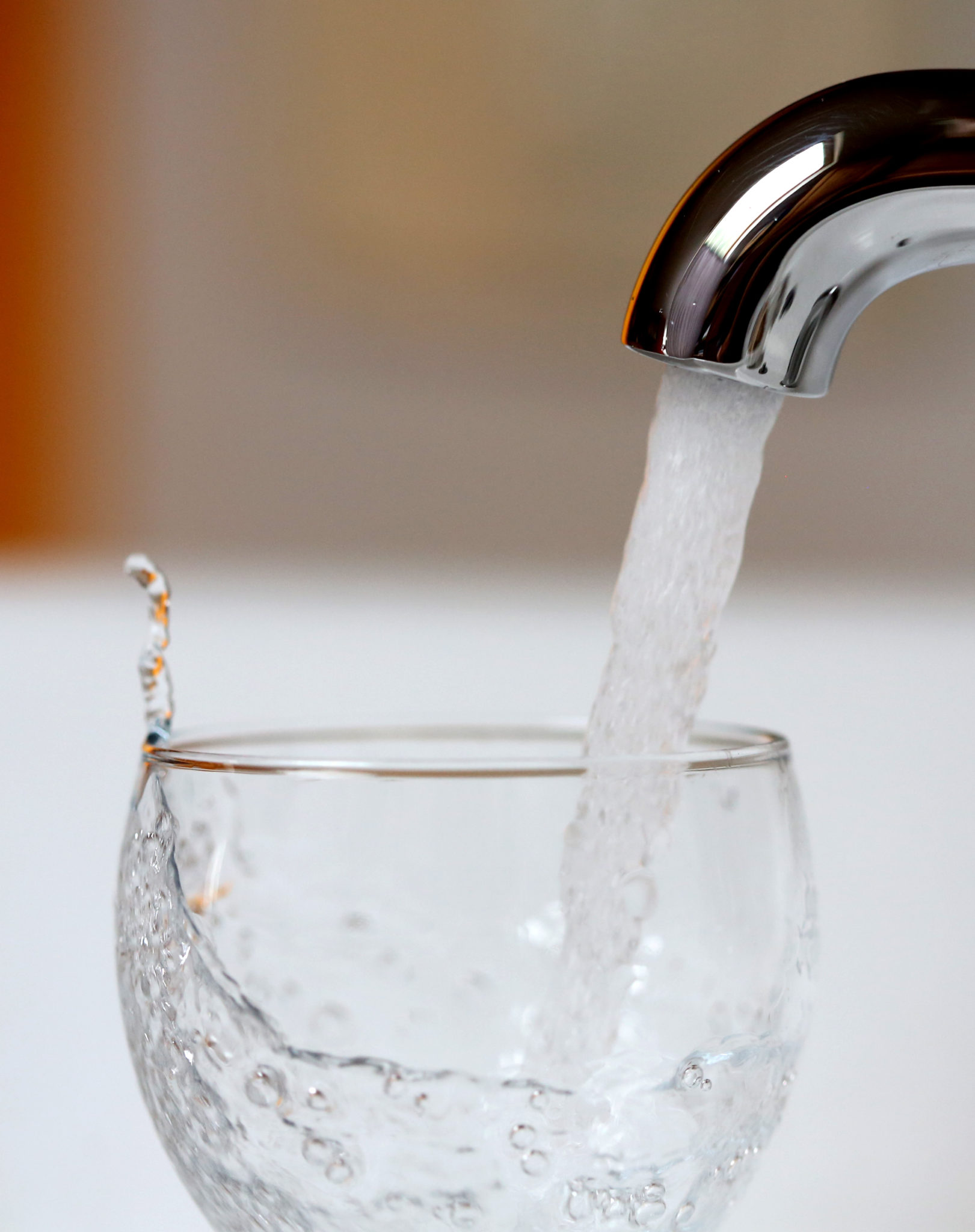 A water glass is filled with drinking water from a home water pipe in Muelheim, Germany, 28 July 2016. The current report from the Stiftung Warentest consumer foundation verifies that our tap water is of good quality. Photo: ROLAND WEIHRAUCH/dpa
Mr Gibbons noted that Ireland is the only country in the OECD without water charges.
"Nobody likes a tax," he said. "I'm not crazy about being taxed but there are some taxes I think make sense and others that don't. Consumption-based taxes, like water charges, make sense.
"I think an important point to start with here is that, bar Ireland, every country in OECD has water charges.
"In the same way, I suppose, that every country in the OECD charges for metred electricity – because it would be daft not to.
"In a way, if you think about essential utilities that we get into our house – things that delivered to us by meter or by pipe – the two most critical utilities for any Irish household are clean potable water and electricity. After that everything else is a bonus.
"We are unique among developed countries that we do not charge which essentially means you have some people who use water carefully and conserve it and you have other people who don't."
He warned that there is a "regressive element" to Ireland's lack of water charges, noting that people living in big houses with gardens are using more water than someone living in a one-bedroom apartment – and paying the same amount for it.
He also noted that, under the current system, people who are using group water schemes have to pay for their water twice.
You can listen back here:
Any new water charges push will bring thousands back out on the streets – Murphy
00: 00: 00 / 00: 00: 00
Learn More: latest news on stimulus,u visa latest news,o panneerselvam latest news,g dragon latest news,latest news about stimulus check,j cole latest news,p chidambaram latest news,hepatitis b latest news,sarah g latest news,l&t latest news,p square latest news,