NEWS
Arab Reporter Goes Viral in Video Confrontation With Israeli Security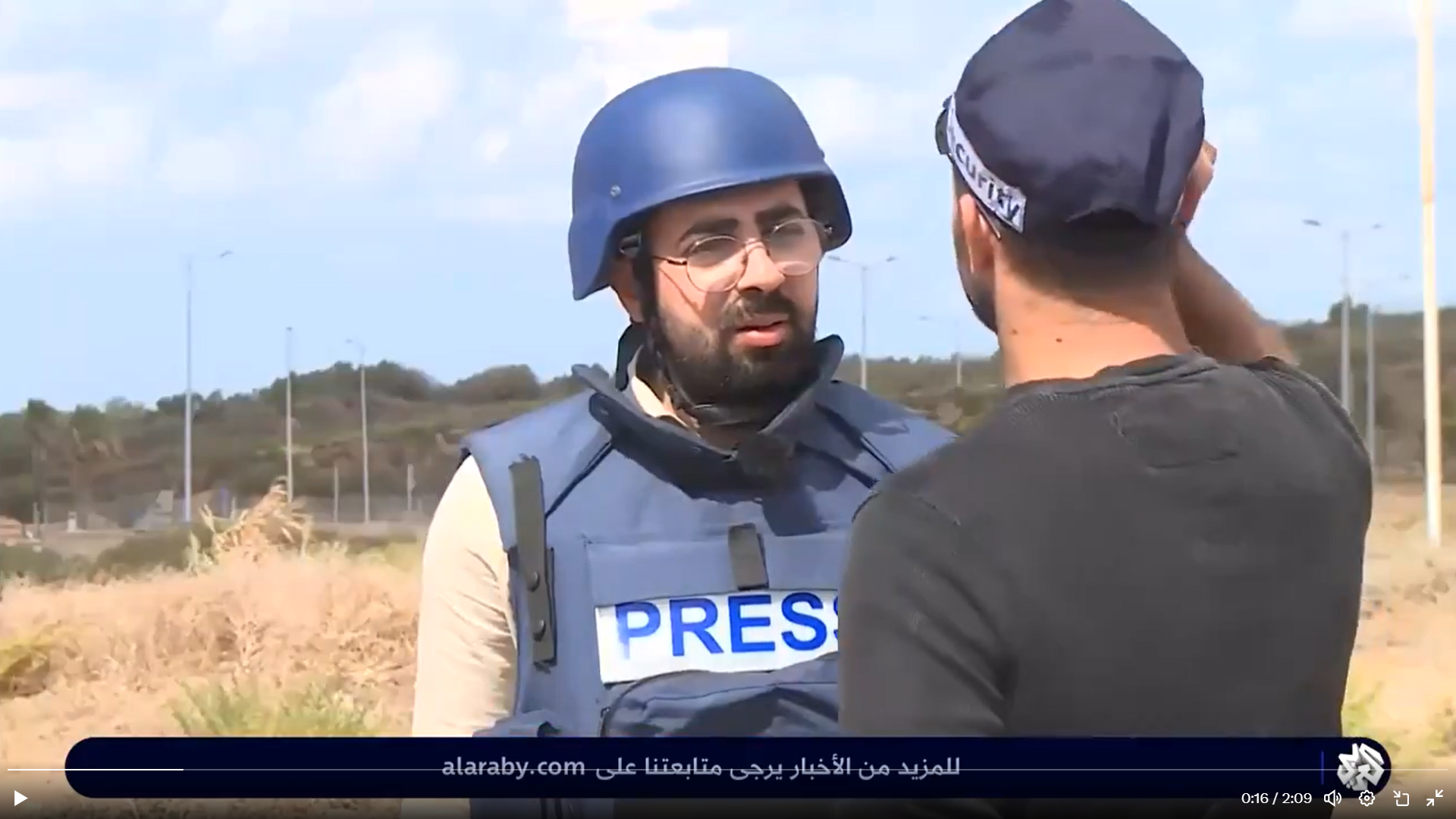 Amid the ongoing Israel-Hamas conflict, video of a live broadcast confrontation between an Arab reporter and an Israeli security man has gone viral on social media Sunday.
On October 7, Hamas, which the U.S. designates as a terrorist organization, led the deadliest Palestinian militant attack on Israel in history. Israel subsequently launched its heaviest ever airstrikes on Gaza. As of Sunday, more than 1,300 people had been killed in Israel, the Associated Press reported. More than 2,300 people had been killed in Gaza, according to the Gaza Health Ministry, the AP said. Since the attack, many reporters, including local and foreign correspondents, have been on the ground reporting as events continue to unfold between Israel and Hamas.
In a post to X, formerly Twitter, Al Araby TV, a news website and broadcast network that provides multimedia news coverage of Arab and international events, shared a video capturing one of their reporters, Ahmed Darawsha, live on air as he is confronted by what Darawsha and Al Araby says is an "armed Israeli police officer."
"An armed Israeli policeman threatens Al-Araby correspondent Ahmed Darawsha live on air," the translated tweet from Al Araby TV reads.
Although it's not clear from the video, Newsweek could not confirm whether the man was a police officer as his hat appears to identify him as "security" or whether or not the man was armed.
According to the translated video, which has over 575,000 views as of Sunday evening, the man interrupts the reporter's segment by telling the reporter to "say good things."
Shortly after the confrontation, Darawsha states, "The Israeli police are monitoring what we are saying and he came to me screaming and threatening me," while describing the confrontation to viewers and his colleagues.
Meanwhile, the man continues to interrupt the newscast as he seemingly says, "Detestable! We'll turn Gaza to dust! Dust!"
Newsweek has reached out to Israeli police and Darawsha for further comment.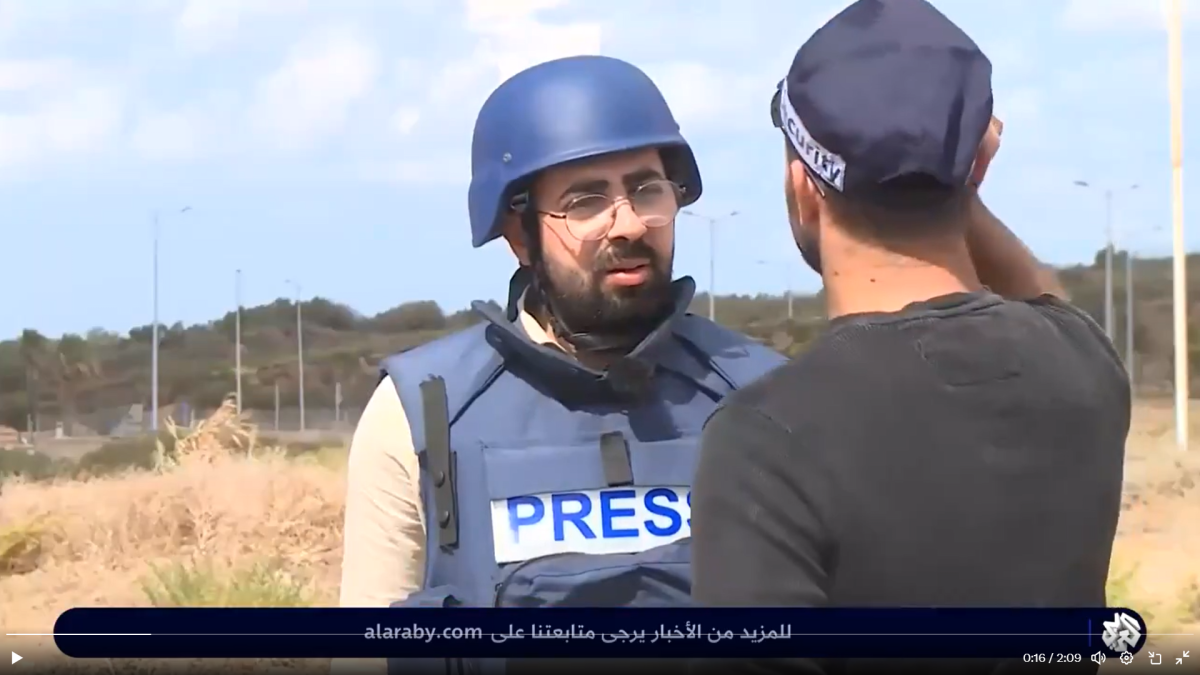 The confrontation with the reporter comes after an Israeli shell landed in a gathering of international journalists covering clashes on the border in southern Lebanon on Friday, killing a Reuters videographer and leaving six other journalists injured. The shelling occurred during an exchange of fire along the Lebanon-Israel border between Israeli troops and members of Lebanon's militant Hezbollah group.
"We are deeply saddened to tell you that our videographer, Issam Abdallah, has been killed. We are urgently seeking more information, working with authorities in the region, and supporting Issam's family and colleagues," Reuters said in a statement.
In response to the death of Abdallah, according to Reuters, Israel's envoy to the United Nations (UN), Gilad Erdan, said in a briefing on Friday, "Obviously, we would never want to hit or kill or shoot any journalist that is doing its job. But you know, we're in a state of war, things might happen," adding that the country would investigate.