NEWS
Biden's Israel Speech Must Be Followed by a Policy Reassessment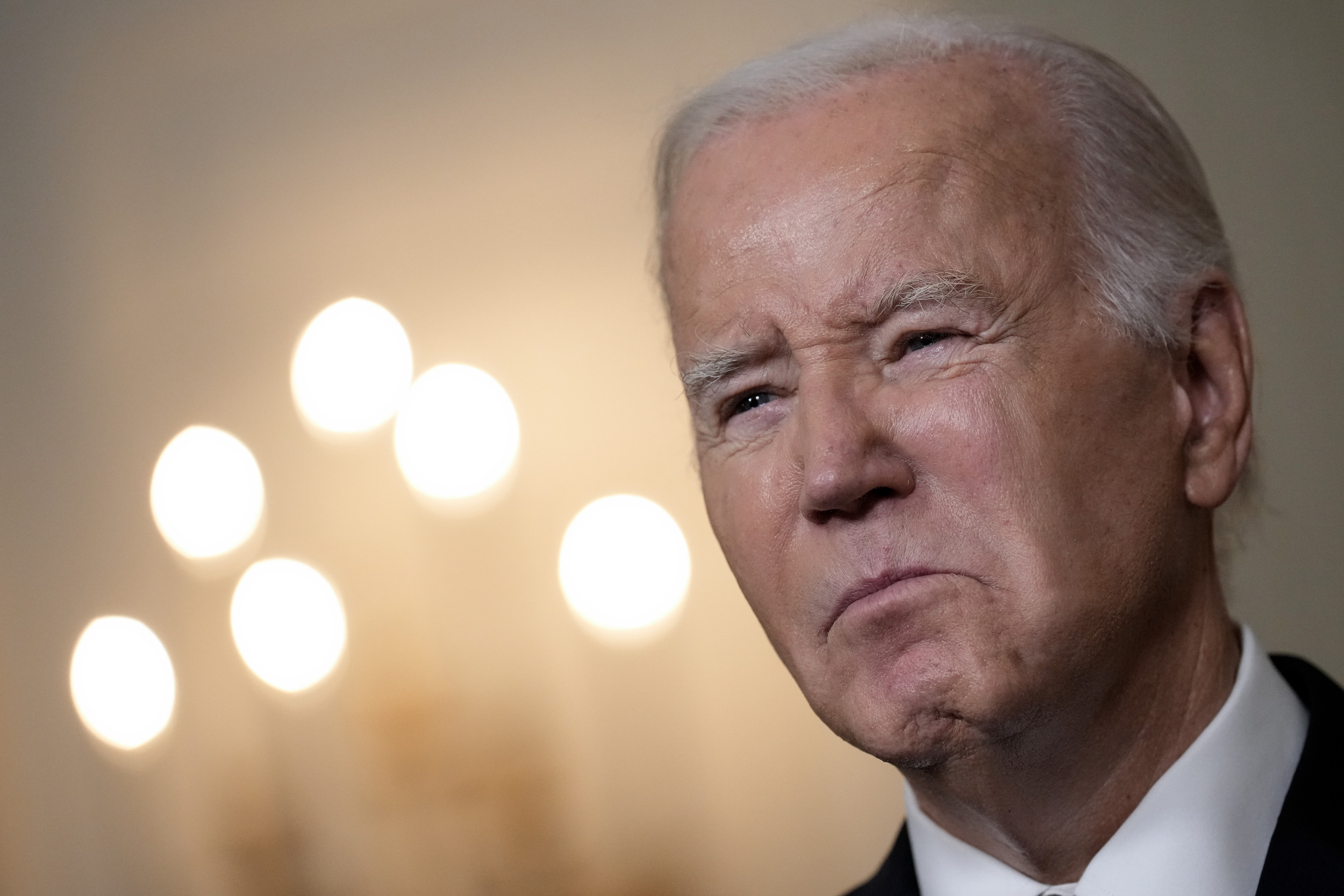 There's an Israeli joke about how Western government officials generally see the Arab-Israeli conflict. It goes like this: The terrorists want to kill the Jews, the Jews don't want to be killed—and no one is willing to compromise.
In his Tuesday night television address, President Biden rejected that approach. He was remarkably unequivocal. There was no talk of diplomatic compromises. He declared that Israel not only had the right but the duty to defend itself. He pledged full U.S. support. He called Hamas's actions in this war "pure unadulterated evil," specifying the numerous rapes, murders of children and kidnappings of elderly women. These, he said, ranked with the "worst rampages of ISIS." He recalled the centuries-long history of violence against Jews and said Israel's founding purpose was to ensure a defense against it––for the benefit of Jews all over the world. It was a strongly worded and passionately delivered address.
The president specified ways the United States will help to Israel to win this war. Israel's Iron Dome missile defense system will be resupplied with interceptors from American stocks. Mr. Biden sent an aircraft carrier strike force to the eastern Mediterranean to coordinate with Israel, to contribute to surveillance and intelligence and, as National Security Advisor Jake Sullivan later stressed, to deter any state or group in the region from broadening the war.
The president spoke so emphatically that it may be taken by members of his team as a directive to reexamine his administration's various policies relating to Israel and Hamas. Three areas in particular deserve a critical re-look: the Palestinians, Iran and U.S. defense capabilities.
The president condemned Hamas for its founding purposes: killing Jews and destroying Israel. But the Palestinian Authority shows a commitment to the same purposes, especially through its formal policy of paying salaries to convicted terrorists in Israeli prisons—and to the families of terrorist "martyrs." The salaries increase in proportion to the number of Israeli victims killed by the terrorists.
Congress in 2018 passed the Taylor Force Act, named for an American soldier killed in Tel Aviv-Jaffa by a Palestinian terrorist, which blocked U.S. aid to the Palestinian Authority until it terminates its "pay-for-slay" program. The Trump Administration cut $500 million dollars of such aid. It ended funding for the main UN agency that keeps Palestinians in "refugee" status for generation after generation and pays for their "refugee camps," which are in fact large towns. President Biden's administration restored the funding of that UN agency, however, freeing up money for the PA to pay to terrorists.
In light of his October 10 television address, he may want to revisit the decision to restore that funding. What he finds reprehensible in Hamas leaders is no less so when done by PA officials.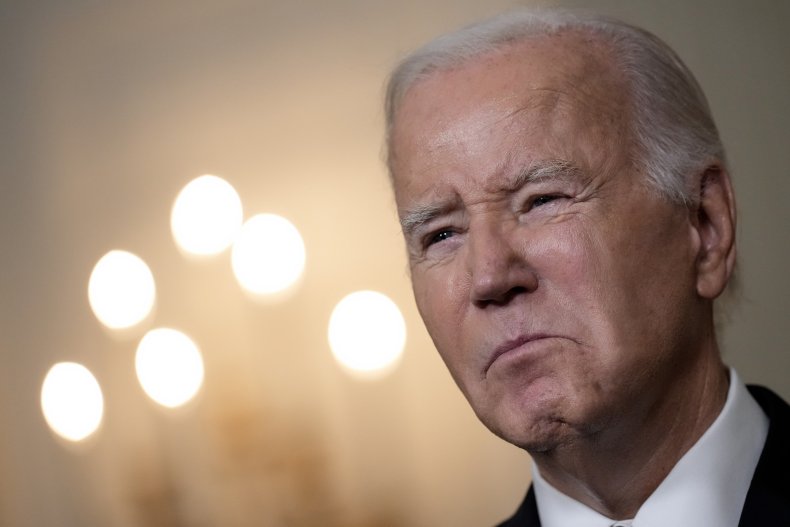 Next, Iran. National Security Advisor Jake Sullivan stressed that the deployment of the U.S. carrier strike group is not to fight Hamas, which Israel is doing, but to "send a clear message of deterrence" to other states or groups that might widen the war. This was a clear reference to the Tehran regime. The Wall Street Journal has cited statements from Hamas and Hezbollah officials that Iran helped to plan and then gave a green light to the Hamas attack on Israel. Iran funds and otherwise aids Hamas. And Iran has armed its own proxy group, Hezbollah, with approximately 150,000 rockets and missiles deployed in Lebanon, on Israel's northern border.
President Biden has treated the Iranian regime not as a committed enemy of the United States and Israel, but as a potential partner. The administration negotiates with that regime not through pressure, but with huge financial carrots. It has tried to revive the Obama-era Iran nuclear deal, which would permit Iran to enrich uranium in return for sanctions relief and would virtually ensure that Iran achieves its goal of nuclear-weapons capability.
The nuclear deal constrained neither Iran's ballistic missile program nor its support for terrorism. Iran has rebuffed the administration's nuclear diplomacy, but the administration continues to try to woo the regime. It has given Iran $50 billion in sanctions relief over the last four months and access to $6 billion in frozen assets to release five Americans that Tehran was holding hostage.
Money is fungible, so whatever Washington makes available to Iran frees up resources for the Tehran regime to use to aid Hamas and Hezbollah against Israel and to develop a nuclear weapon.
If President Biden intends to follow through on the statements in his October 11 Israel address, he will have to reassess his Iran policy.
Israel is not the only embattled American ally, as President Biden acknowledged in promising to work with Congress to "fund the national security requirements of our critical partners." Two of the key partners besides Israel are Taiwan and Ukraine. Chinese president Xi Jinping has instructed the People's Liberation Army to be ready to invade Taiwan by 2027. President Biden has promised that the United States will help defend the island, but we may not have the military means. The American navy is not as robust as it needs to be, nor do we have the necessary long-range aircraft.
Arming Ukraine against Russia—a worthy investment—has put a big dent in U.S. munitions stocks. America's defense industrial base needs repair and expansion.
President Biden has identified serious challenges to American interests in Israel and elsewhere. To meet those challenges he will have to reexamine and alter his national security policies. His strong statement Tuesday night does not jibe with some of his policies. Coherence is crucial. Pro-Israel rhetoric is not enough.
Douglas J. Feith, a senior fellow at Hudson Institute, was Under Secretary of Defense for Policy in the George W. Bush administration. Cole S. Aronson is a writer living in Jerusalem, Israel.
The views expressed in this article are the writers' own.