Bitcoin is disgusting and contrary to the interests of civilization according to Charlie Munger, vice-chair of holding company Berkshire Hathaway.
Munger's opinion is significant because he and Berkshire Hathaway CEO Warren Buffett have for decades out-performed other investors by creating a diversified conglomerate of businesses. Munger also doesn't speak a lot in public: last weekend's Q&A at Berkshire Hathaway's annual shareholder meeting is one of the few times a year he and Buffett share their thoughts.
According to a transcript of the meeting, a shareholder asked Buffett and Munger if they "still consider cryptos as worthless artificial gold?"
Buffer waived off the question, but Munger waded in.
"I hate the Bitcoin success and I don't welcome a currency that's so useful [for] kidnappers in our stores and so forth," he said. "Nor do I like just shuffling out a few extra billions and billions and billions of dollars to somebody who just invented a new financial product out of thin air."
"I think I should say, modestly, that I think the whole damn development is disgusting and contrary to the interests of civilization, and I'll let leave the criticism to others."
Robinhood, the investment app that sent shares in ailing retailer GameStop soaring, also got a roasting from the nonagenarian execs.
Buffett suggested the app's success can be attributed to "people who know how to take advantage essentially of the gambling instincts of, not only American public, worldwide public," and questioned its financial underpinnings.
"If you cater to those gambling chips, when people have money in their pocket for the first time, and you tell them they can make 30 or 40 or 50 trades a day, and you're not charging them any commission, but you're selling their order flow or whatever, I hope we don't have more of it."
Munger was rather blunter.
"I think it's just God awful that something like that would draw investment from civilized men and decent citizens. It's deeply wrong."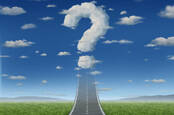 Moneybags Buffett on ditching Oracle stake: I don't think I understand where the cloud is going
Asked why Berkshire Hathaway sold Apple stock in 2020, Buffett admitted making an error.
"A car costs $35,000, and I'm sure with some people, if we asked them whether they had to give up their Apple or give up their car, and really make the choice for the next five years, who knows what they do?"
Buffett and Munger both heaped praise on Apple supremo Tim Cook, saying that while he is no Steve Jobs he has done extraordinarily well at creating shareholder value.
The pair also laughed off US senator Josh Hawley's proposal to prevent all mergers and acquisitions by companies above a certain size, on grounds that while it is aimed at Big Tech it would also impact Berkshire Hathaway.
Microsoft, Facebook, and Google also scored mentions, with the pair rating them superior businesses to Berkshire because they have small spends on property, plant, and equipment.
Elon Musk also rated a mention, with Berkshire vice-chair Greg Abel opposing the SpaceX and Tesla CEO's plan to build a giant battery in Texas to safeguard energy supplies.
Abel rated Berkshire's plan to create gas generators as superior to a battery because it will be designed to operate for seven days, rather longer than the Musky one's battery.
Buffett was even asked if he would insure a crewed SpaceX Mars mission.
"I would say it would depend on the premium," he opened, adding I would say that I would probably have a somewhat different rate if Elon was on board or not on board. I mean, it makes a difference, I mean. If somebody is asking you to insure something, that's called getting skin in the game." ®
Learn More: technology clipart,technology student association,technology management,technology readiness level,technology acceptance model,technology gif,technology transfer,technology consultant,technology package,technology addiction awareness scholarship,is technology good or bad,technology networks,technology movies,technology gap,technology jokes,is technology limiting creativity,technology leadership,technology drive,technology zero,technology help,technology 100 years ago,technology project manager,technology house,technology unlimited,technology background images,technology readiness level dod,g technology ssd,technology economics definition,technology obsolescence,is technology science,technology life cycle