NEWS
California ticketholder wins $1.7bn Powerball jackpot | US News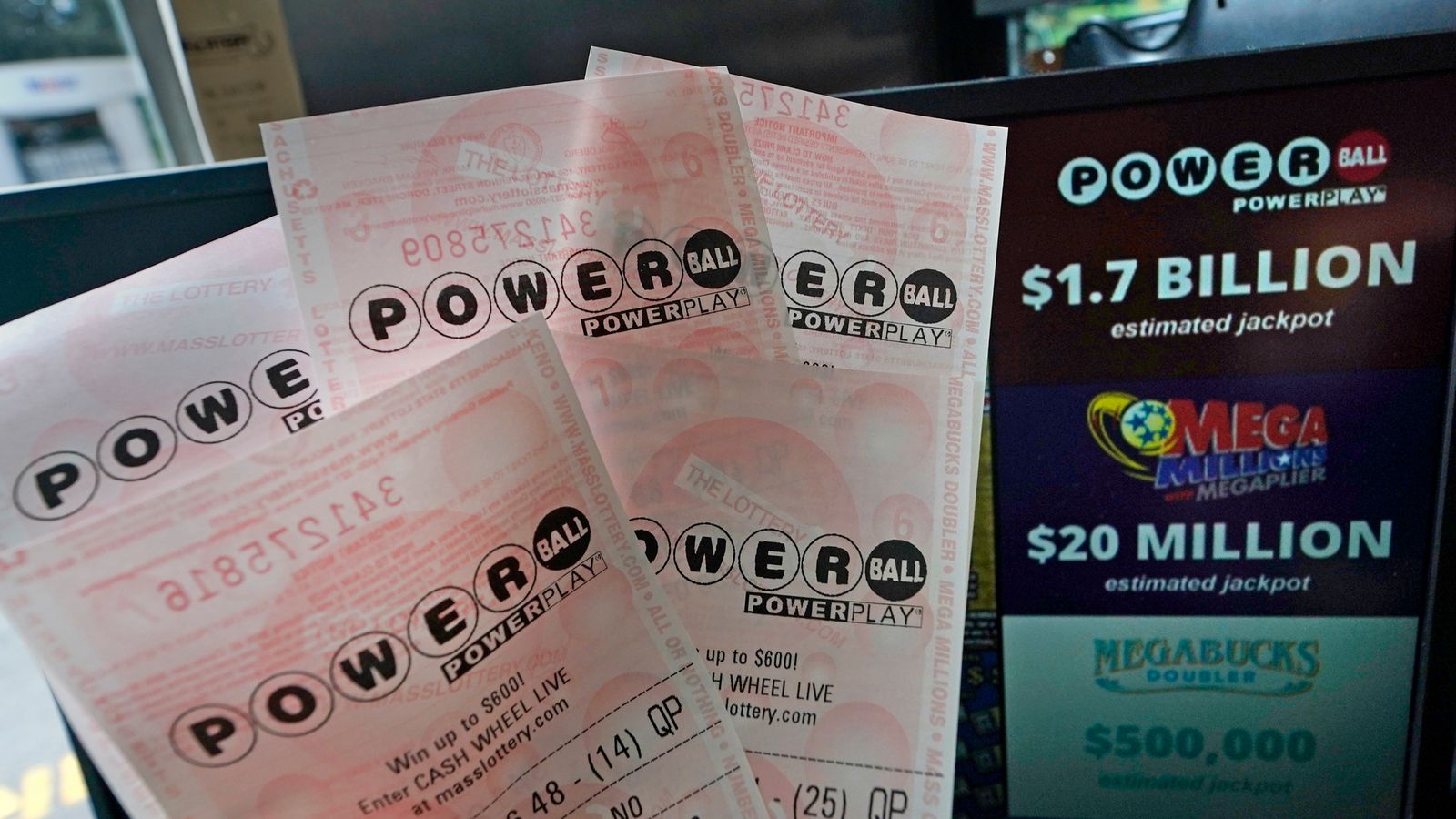 A lucky ticketholder has scooped the second largest lottery win ever, banking $1.7bn (£1.4bn) in the Powerball on Wednesday night.
The winning numbers were: 22, 24, 40, 52, 64 and the Powerball 10.
The winning ticket was sold at Midway Market & Liquor in Frazier Park, according to the California Lottery.
The winner, from California, now has the choice of receiving the jackpot in instalments over 30 years or a lump cash sum of around $774.1m (£628.3m).
Final ticket sales pushed the jackpot beyond its advertised estimate of $1.73bn to $1.77bn at the time of the draw.
The winning amount trails only the $2.04bn sum won in November last year, which set a world record.
It came after rolling over for 36 consecutive drawings, since the last time someone won the top prize of just over $1bn on 19 July – a streak topped only by the the record 41 draws set in 2021 and 2022.
The odds of winning are 1 in 292.2 million, which is significantly less likely than being struck by lightning over the next year – which is 1 in 1.22 million, according to the US National Weather Service.
The biggest lottery wins in US history
1) $2.04bn (£1.76bn) – Powerball – November 2022
2) $1.73bn (£1.4bn) – Powerball – October 2023
3) $1.6bn (£1.3bn) – Powerball – January 2016
4) $1.54bn (£1.19bn) – Mega Millions – October 2018
5) $1.35bn (£1.04bn) – Mega Millions – January 2023
6) $1.335bn (£1.02bn) – Mega Millions – July 2022
7) $1.08bn jackpot (£835m) – Powerball – July 2023
Read more US news:
Microsoft owes $29 billion in back taxes says US government
California to start building tiny homes to combat homelessness
That means jackpot wins are few and far between, but that doesn't stop hopefuls from buying the $2 (£1.60) tickets.
Powerball tickets are sold in 45 states, the District of Columbia, Puerto Rico and the US Virgin Islands.
More than half of ticket proceeds remain in the jurisdiction where the ticket was sold.
Powerball drawings are held in the Florida Lottery draw studio in Tallahassee every Monday, Wednesday and Saturday.
Winnings are subject to federal taxes, and many states also tax lottery winnings.