NEWS
California to start building tiny homes to combat homelessness | US News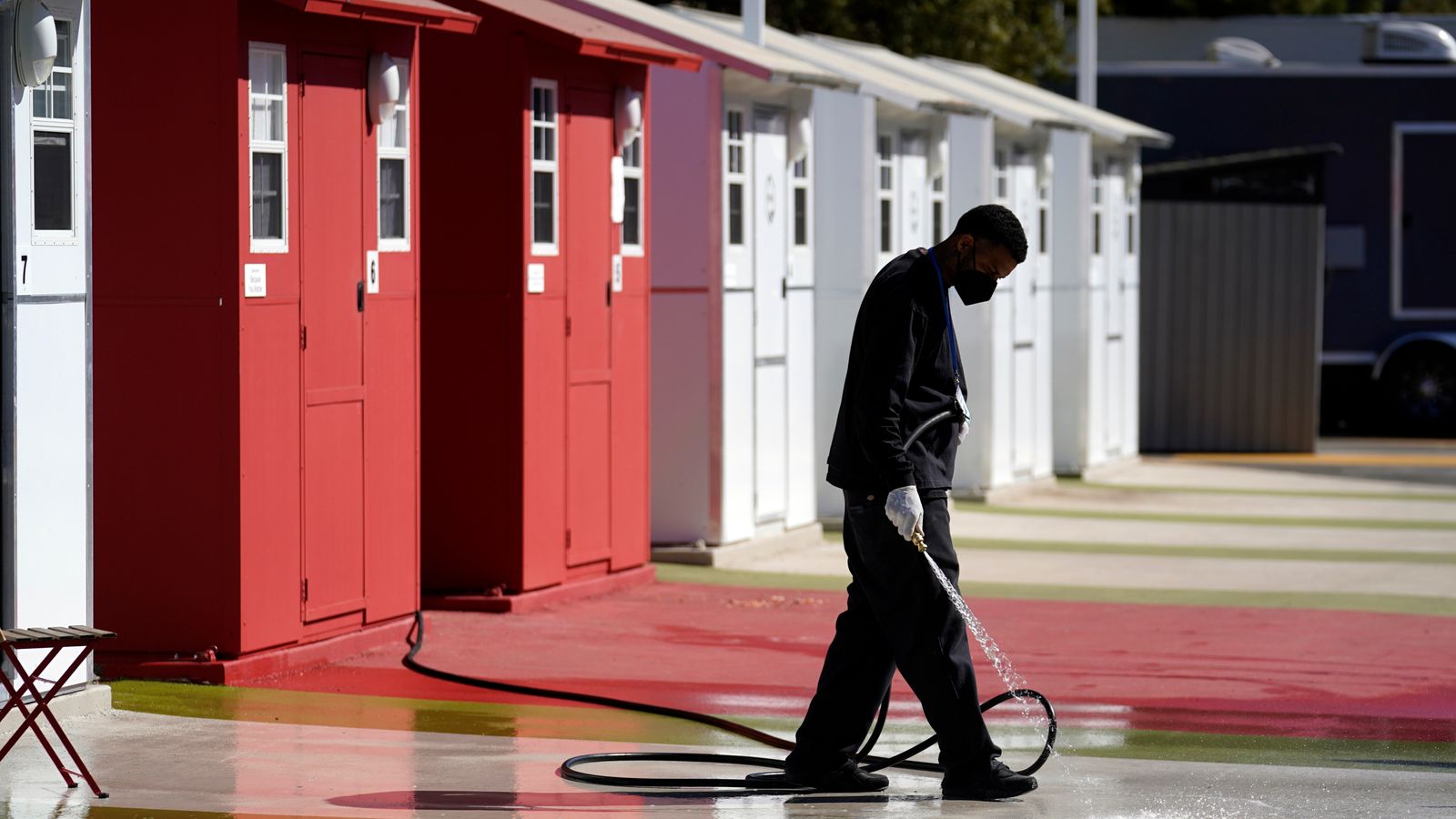 California will build the first group of 1,200 tiny homes at an abandoned office park in a bid to help curb the state's burgeoning homelessness problem.
The office park in Sacramento will be the site of the first group of homes to be built in four cities to across the state, the governor's office announced.
Governor Gavin Newsom is under pressure to show he's tackling the homelessness issue.
In March, the Democratic governor announced a plan to gift several California cities hundreds of tiny homes by the autumn to help clear homeless encampments that have sprung up across the state's major cities.
The $30 million (£24m) project would create homes, some as small as 120 sq ft (11m2), that can be assembled in 90 minutes and cost a fraction of what it takes to build permanent housing.
There are more than 171,000 homeless people in California, making up about 30% of the US homeless population.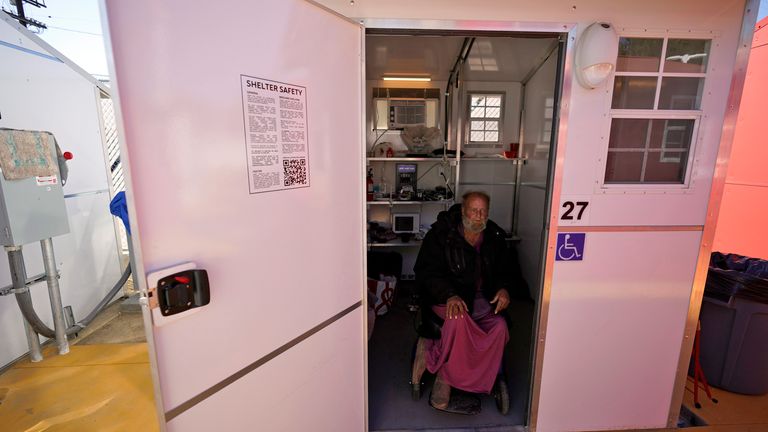 The state has spent roughly $30bn ($24bn) in the last few years to help them, with mixed results.
Under Mr Newsom's plan, Sacramento will receive 350 homes, Los Angeles will get 500, San Jose will get 200 and San Diego will get 150.
But seven months after the announcement, those homes haven't been built, and the state has yet to award any contracts for builders, the Sacramento Bee reported.
Newsom's administration said the state is "moving with unprecedented rate" on the project and will finalise the contracts this month, with plans to break ground at the Sacramento location before the end of the year.
Officials also pointed to a new law signed by Newsom in July to streamline construction of tiny homes.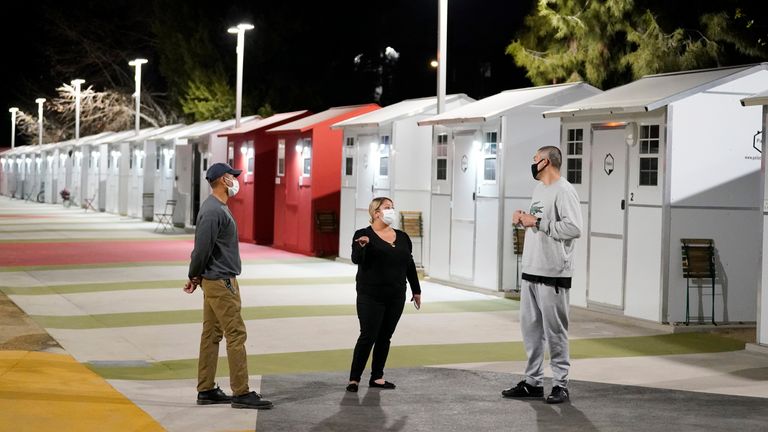 "When it comes to projects like this, it's just not overnight," Hafsa Kaka, a senior advisor to Newsom, said. "There's no holdup. We've been continuing the momentum."
On Wednesday, Sacramento city leaders said 175 tiny homes will be placed at the 13-acre vacant office park, part of which will eventually be built into a medical campus with treatment beds, a health centre and other services run by WellSpace Health, a non-profit health system.
"This is going to be a whole person approach," Sacramento Mayor Darrell Steinberg said Wednesday.
"It's going to help thousands of people who are going to benefit because of the comprehensive nature of the approach here."
Sacramento and the state have also agreed to place the other 175 tiny homes at California state fairgrounds.
San Jose this month has secured a 7.2-acre lot owned by the Santa Clara Valley Transportation Authority for its 200 homes.
Mr Newsom's administration didn't say when it would start on the projects in Los Angeles and San Diego.