Sports is an industry where maintaining a peak physique is one of the most important things. The wrestling industry's Beast Incarnate, Brock Lesnar, has always been known for his good physique, huge pecs, and big biceps. Ever since Brock Lesnar made his debut, his striking physique was the center of attention.
ADVERTISEMENT
Article continues below this ad
Similar to Lesnar, Arnold Schwarzenegger was also known for his incredible physique. Seven-time Mr. Olympia winner, Schwarzenegger, is an icon and inspiration for all amateur and established bodybuilders. His name has been embedded in the bodybuilding industry, as one of the greats, and he truly is.
ADVERTISEMENT
Article continues below this ad
Both The Rock and Arnold Schwarzenegger have incredible physiques. Schwarzenegger, even at an advanced age, has a great body compared with people of his age. The Terminator actor rose to prominence, with his body and acting skills.
DIVE DEEPER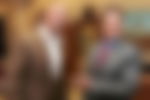 However, Lesnar has been actively involved in the sports industry. Initially an amateur wrestler, Lesnar gained prominence in WWE and then in the UFC. While Lesnar is a current superstar in WWE, Schwarzenegger is a WWE Hall of Fame inductee class of 2015.
Lesnar recently returned to WWE, to confront Bobby Lashley during the recent episode of Monday Night RAW, and gave Lashley his signature move, F-5.
Brock Lesnar vs Arnold Schwarzenegger physique comparison
Brock Lesnar is one of the most notable names in the combat sports industry. His name and recognition have made him one of the most popular and sought-out superstars in the industry currently. Whereas, Schwarzenegger in his time, was one of the most popular action-hero. The 1980s and 90s, were dominated by Schwarzenegger and his action films.
The seven-time Mr. Olympia winner boasted arms of massive 22″, chest of 57″, a waist of 30″, and a weighed 225 – 235lbs. All of his measurements made him a favorite in the bodybuilding industry, resulted in him winning several accolades, and established him as an icon in the industry.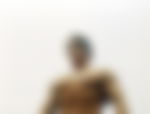 The Beast Incarnate boasted arms of 22″, a chest of 55″, and a waist of 39″. He weighs around 265 – 275lbs. His measurements made him an indestructible force in the industry and took him to the heights where he is.
ADVERTISEMENT
Article continues below this ad
He became a formidable foe for his opponents. His body helped the wrestling promoters establish him as an indestructible force, and a fan favorite for winning matches and championships.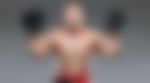 Lesnar lacked behind Schwarzenegger in terms of a perfect physique. But it was understandable because both were a part of different sports. However, The Beast Incarnate defeated Schwarzenegger in the height department. Lesnar stands around tall at 1.91m whereas Schwarzenegger is around 1.87m.
ADVERTISEMENT
Article continues below this ad
Both these legends have accomplished great things in their respective paths and have earned the respect of their colleagues and fans alike.
Watch This Story:  From Dwayne The Rock Johnson to Arnold Schwarzenegger here are top bodybuilders who switched careers to acting
Learn More: sports clips near me,isportsman,sports card shops near me,sportsrecruits,sports management,sports cuts,sports research,sports business journal,sports tape,sports radio 610,sports research collagen peptides,sports physical therapy,sports in spanish,sports zone,sports emporium,sports ltd,sports jobs near me,sports wallpapers,sports journalism,sports headbands,isportsman eglin,sports den,sports video group,sports doctor near me,m sports package,sports village,sports kilt,sports kids,sports x radio,a sportsman's sketches,sports 56,sports 790,sports 1 marketing,sports 610,x sports radio,sports yard signs,sports 2000,sports 11,sports vet,sports zone topeka,sports zone aurora