Proposed changes are meant to smooth out the assessment cycle and avoid sharp spikes that have prompted complaints.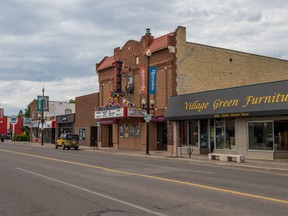 A new report making the rounds of Saskatchewan's cities is calling for changes to how the province handles property tax assessments.
The 165-page report prepared by the International Property Tax Institute was commissioned by the Saskatchewan Urban Municipalities Association (SUMA) after a spike in complaints received by cities after the 2021 property assessment cycle. It includes eight recommendations for changes to the system.
Speaking to city councillors gathered for a meeting of Saskatoon city council's governance and priorities committee on Monday, Mike Jordan, the city's government relations officer, quoted a line from the report summing up why city planners feel it's worth taking on the long work of getting the province to change the legislation governing property assessments.
"The main risk of continuing with the existing system is that aspects of it are already the subject of considerable criticism," Jordan said. "Those criticisms are likely to become more vociferous if they are not addressed."
The current system has properties assessed every four years. The report recommends shortening that term and moving up assessment dates — measures meant to prevent the kind of sudden, sharp swings that occurred in 2021.
In Saskatoon, the 2021 assessment resulted in commercial properties values increasing by eight per cent; in the Riversdale neighborhood, some properties' value increased by as much as 65 per cent, prompting complaints and calls for a freeze.
Jordan and other city officials said they also support a move to using "true" market value, rather than the current regulations under which some properties are assessed at different percentages of value than others.
The report also calls specifically for farm land to be moved out of the regulated category and taxed at market value. Jordan said this recommendation wouldn't really affect Saskatoon, but city staff would advise supporting it if other Saskatchewan cities find it beneficial.
Much of Monday's discussion showed the potential for this issue to create division: things like higher administration costs from shorter assessment cycles or tinkering with the tax on farm land would likely have different effects in smaller and larger communities.
Norman suggested any change is still a long way off. He said the 2025 assessment will almost certainly be done under the current system, with any change coming perhaps as late as 2029.
For now, the next steps appear to be going back to SUMA, where Mayor Charlie Clark is expected to meet with the City Mayors Caucus working group.
Clark said it will be important to figure out the proposed changes communities can agree on, so they can go to the province with a unified front. He also called for engagement with the business community, which has long advocated for assessment reform.
While Clark said the city and business leaders may not agree on every proposal, but it's better to avoid multiple groups holding separate talks with the province on the same issue.
The news seems to be flying at us faster all the time. From COVID-19 updates to politics and crime and everything in between, it can be hard to keep up. With that in mind, the Saskatoon StarPhoenix has created an Afternoon Headlines newsletter that can be delivered daily to your inbox to help make sure you are up to date with the most vital news of the day. Click here to subscribe.
We deliver the local news you need in these turbulent times on weekdays at 3 p.m.
By clicking on the sign up button you consent to receive the above newsletter from Postmedia Network Inc. You may unsubscribe any time by clicking on the unsubscribe link at the bottom of our emails. Postmedia Network Inc. | 365 Bloor Street East, Toronto, Ontario, M4W 3L4 | 416-383-2300
Learn More: latest news on stimulus,u visa latest news,o panneerselvam latest news,g dragon latest news,latest news about stimulus check,j cole latest news,p chidambaram latest news,hepatitis b latest news,sarah g latest news,l&t latest news,p square latest news,