When Air Force vet Nicholas Timm, 40, bought a dilapidated building in Okanogan, Washington, at the end of last year, he stumbled upon a lost work of art behind the walls.
Carrying out demolition work with his crew in January, he was removing plaster from a wall when he glimpsed something unexpected. "A spot caught my eye," Timm told The Epoch Times. "I was looking at it and I was like guys, I told my guys, I think there's a painting back here."
Despite being minutes away from putting up fresh walls, a shock of color captured their curiosity and the team began peeling back layers to see what lay underneath.
To Timm's amazement, it was a 100-year-old mural.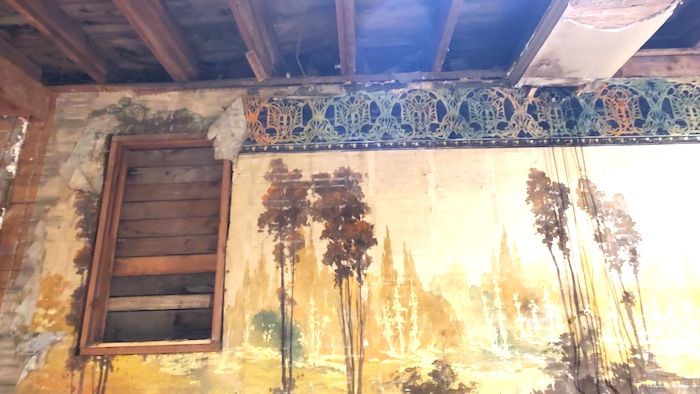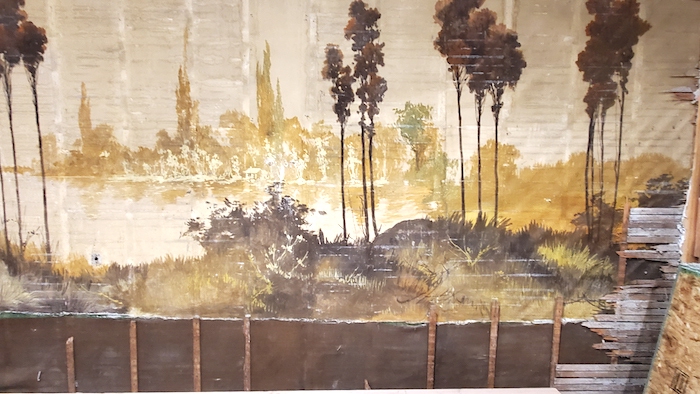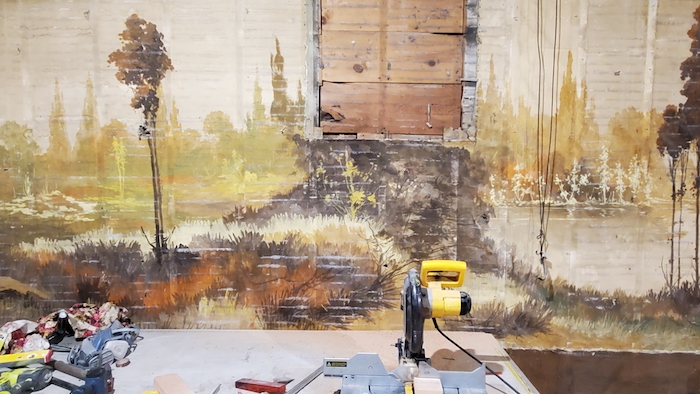 "We just kept finding more and more of this amazing picture," he said. "And then one of my other guys says, hey, I bet there's another one on the opposite wall. And, I was like, oh, no way, no way. But we looked, and sure enough there was—both are very beautiful."
Measuring around 11 feet tall and 60 feet long, each mural depicted in muted warm tones landscapes with lakes, trees, and cabins. Timm said the scenery looked European.
"They're not identical pictures, but they're similar. They're clearly meant to be together," he said. "They're about 85 to 90 percent intact."
Timm, who runs a pest control company, had been converting the space into a bar and restaurant.
The mural tells a story about Okanagan's history, he said. Pulling plaster off was key to unlocking the building's first incarnation as the town's playhouse. After doing some research and contacting specialists, a mural expert for that period was brought in and was able to pinpoint its origin.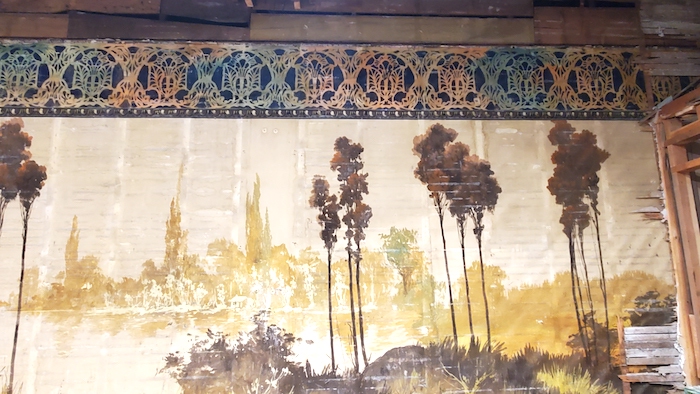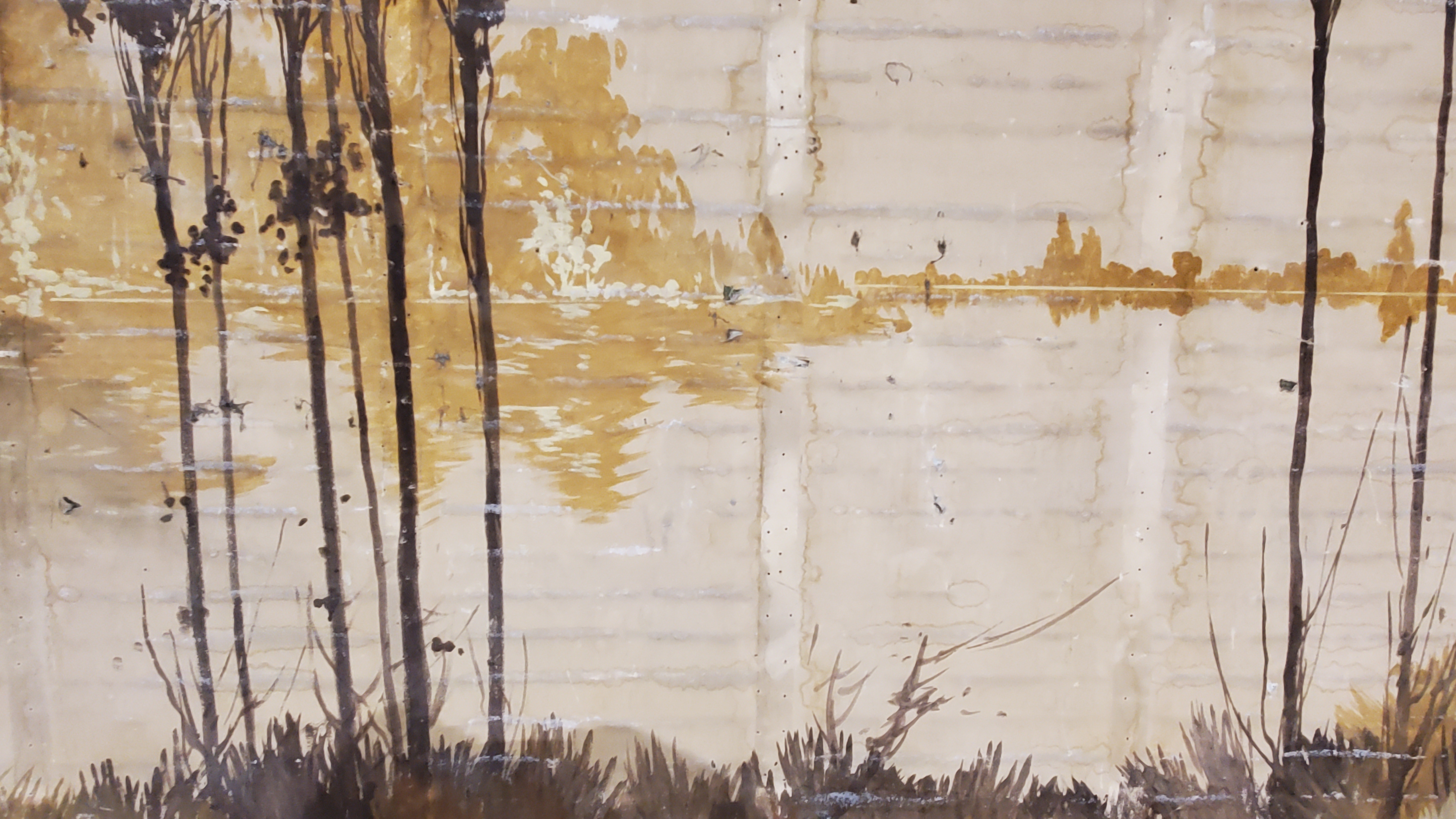 The artist who painted the work for the playhouse was named W. J. Makonnen. Later, a gentleman bought the building, and three years on covered the murals and installed a movie theatre.
From that point forward, the paintings remained hidden over the decades, while the premises underwent change after change.
"Between around 1922 to the present day it was a grocery store, a butcher's shop, a publishing house," said Timm. "It was a fabric store. I mean, it's literally been everything. It was a bank at one point."
What is to become of the murals now?
"Our mural specialist is going to take them off the walls and stabilize them, because exposed they're deteriorating very quickly," he explained. "Then she's going to restore them so they can be put back up, which is super cool."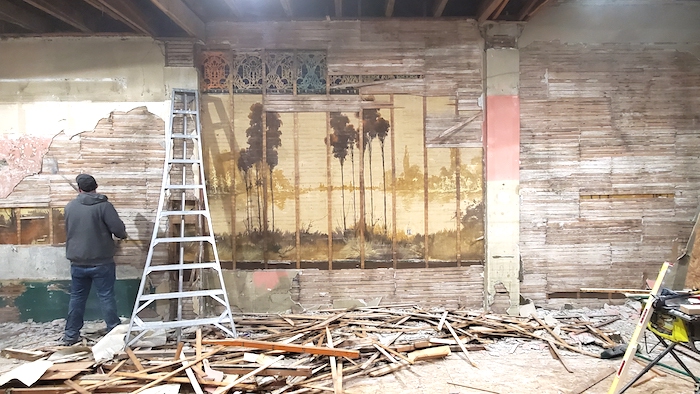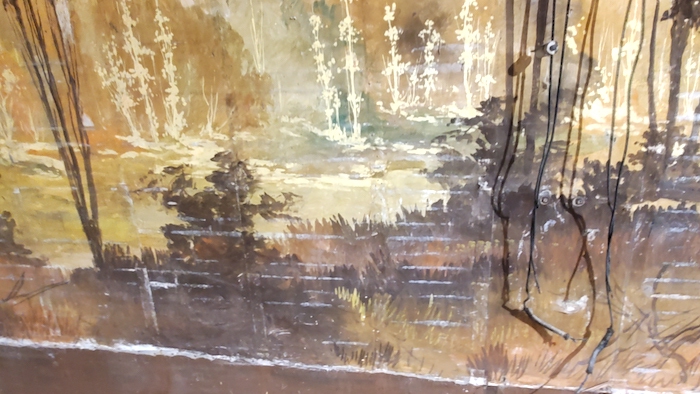 A couple of museums have expressed interest in the paintings, and one of the murals will be showcased on a traveling exhibition next year. The other will go back up on the wall in the finished establishment.
Timm said his goal is to bring more life back to downtown Okanogan. But restoring the 115-year-old building's former glory has been a challenge.
"It took a lot of work to get here," said Timm. "The building was really rough, the floors were rotted out, the electrics were shot, there was no plumbing, no running water.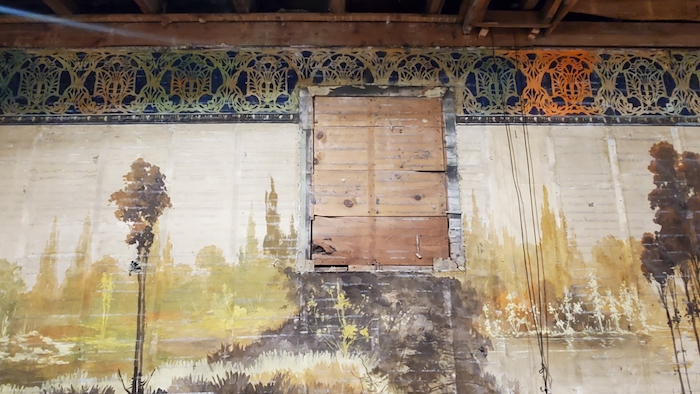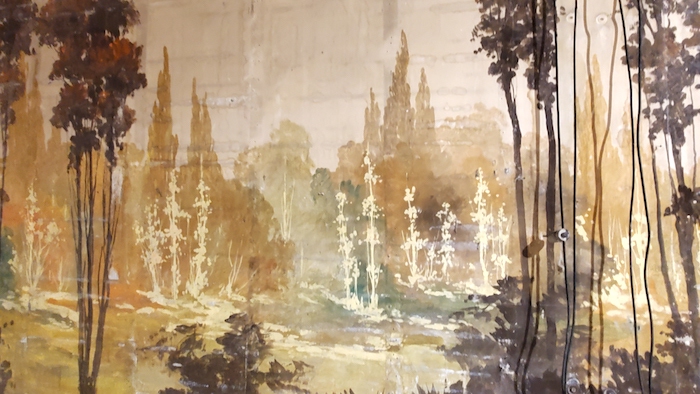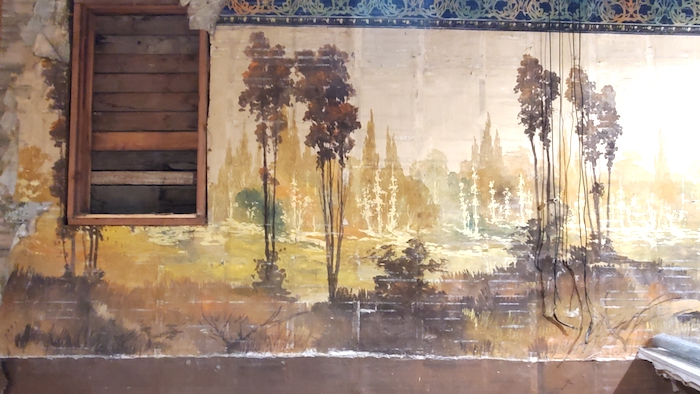 "It's going to take a lot of work to get to the final step. But it's been worth it. I've got a crew of really good guys that work for me at pest control and they've done an amazing job."
The town's reaction to the hidden artifact has been the best part.
"The response was fantastic," Timm added. "People were just coming in off the street. 'Can I see the mural?' It just it brings a smile to their faces. They get to see that our town has some history to it."
Does Timm have any advice for those undertaking similar projects? "Sure, look behind the walls before you tear a building down," he jokes.
Share your stories with us at emg.inspired@epochtimes.com, and continue to get your daily dose of inspiration by signing up for the Bright newsletter at TheEpochTimes.com/newsletter
Learn More: latest news on stimulus,u visa latest news,o panneerselvam latest news,g dragon latest news,latest news about stimulus check,j cole latest news,p chidambaram latest news,hepatitis b latest news,sarah g latest news,l&t latest news,p square latest news,