NEWS
Cyber Crooks Launder $470 Million from FTX Heist as Sam Bankman-Fried Trial Kicks Off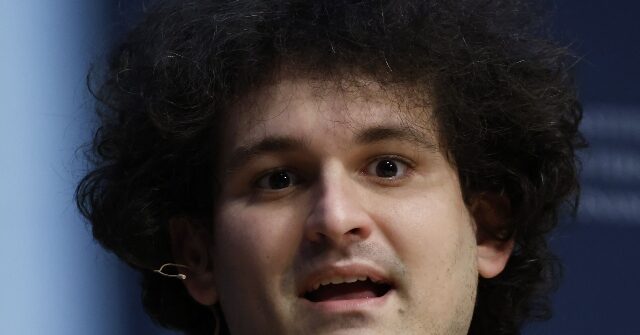 As disgraced FTX CEO Sam Bankman-Fried contends with legal battles in the courtroom, a hacker (or FTX insider) has reportedly seized the opportunity, attempting to launder over $470 million in cryptocurrency stolen from the exchange at the same time.
BBC News reports that Sam Bankman-Fried, the disgraced founder of FTX, which was once a behemoth in the cryptocurrency exchange arena, is on trial facing charges of misusing customer funds, fraud, and money laundering. At the same time crooks are meticulously converting digital assets stolen from FTX into traditional currency, all while the world's eyes are fixated on the courtroom.
FTX, which spiraled into bankruptcy on November 2022, witnessed not only the disappearance of billions of dollars of customer funds but also a carefully executed heist that involved an unidentified thief pilfer $470 million in cryptocurrency. The stolen digital assets, which remained dormant for nine months, have now become the center of a daring laundering operation, with experts revealing that approximately $20 million is being converted into traditional money every day.
The initial heist was executed with a level of precision that perplexed experts, involving the transfer of 9,500 Ethereum coins, then valued at $15.5 million, from an FTX wallet to a new one, followed by a flurry of transactions that saw hundreds of other cryptocurrency assets being pilfered from the company's wallets, totaling a staggering $477 million.
Tom Robinson, co-founder of blockchain analysis firm Elliptic, noted, "Crypto launderers have been known to wait for years to move and cash out assets once public attention has dissipated, but in this case, they have begun to move just as the world's attention is once again directed towards FTX and the events of November 2022." This unusual activity adds another layer of intrigue to the trial and other activity surrounding FTX, like the company's bankruptcy proceedings.
Despite the crooks losing over $100 million in the weeks following the heist due to some assets being frozen or lost in processing fees, by December, around $70 million was successfully dispatched to a cryptocurrency mixer, a service used to launder Bitcoin and obfuscate its origins. The remaining stash, approximately $230 million, remained untouched until September 30, just before Bankman-Fried's trial commenced. Since then, chunks worth millions have been dispatched to a mixer for laundering almost daily.
A potential link to Russian cyber-crime has also been unearthed. Some of the stolen Bitcoin that was successfully laundered last year has been traced to a wallet known to be utilized by Russian-linked criminal groups. This could indicate the involvement of a broker or intermediary with connections to Russia, adding another layer of complexity to the unfolding drama.
Read more at BBC News here.
Lucas Nolan is a reporter for Breitbart News covering issues of free speech and online censorship.