NEWS
Dogs Have Hilarious Reaction to Finding Neighbor's Cat on Their Bed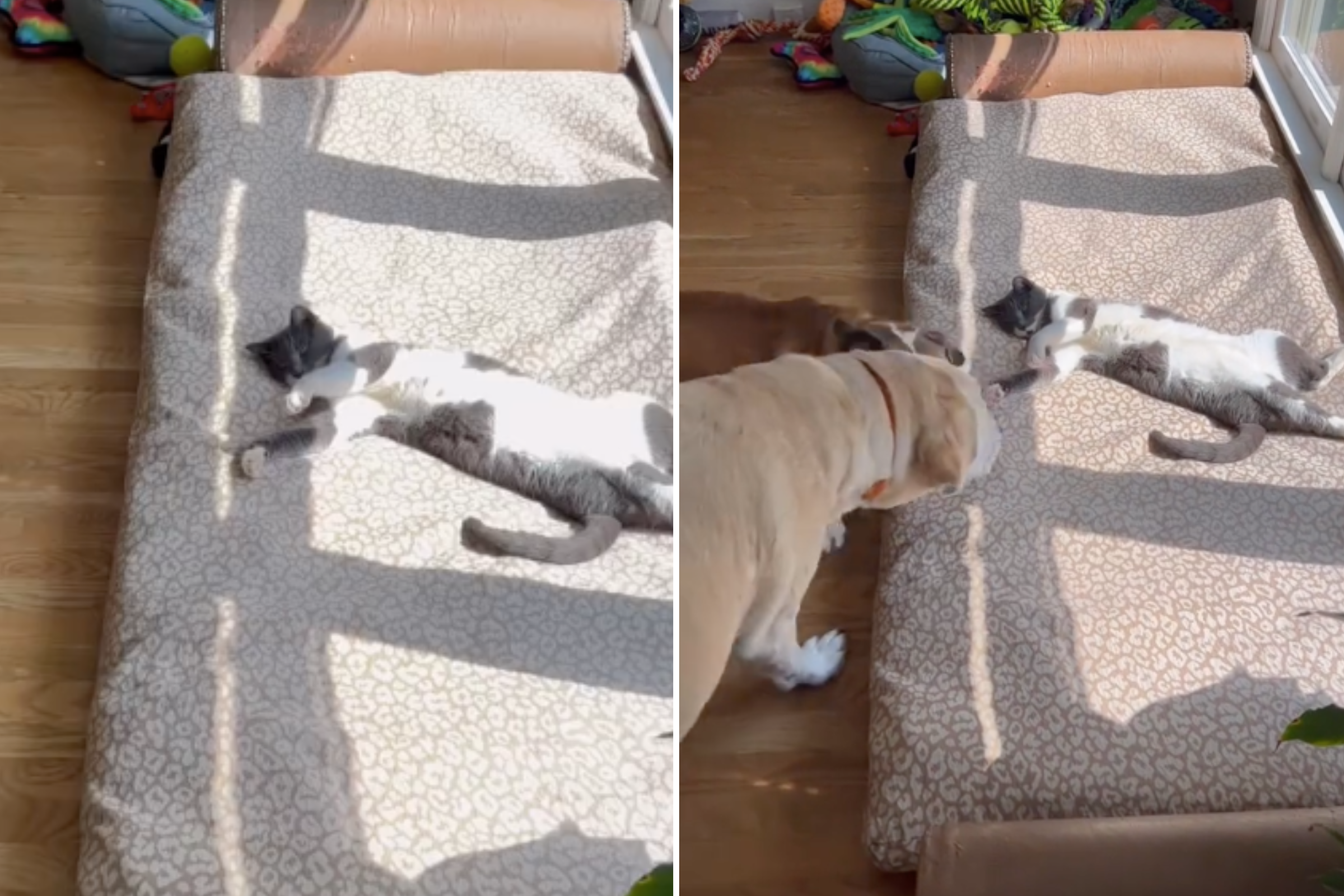 The moment two dogs discovered a cat in their bed has been caught on camera and definitely appeals to our need for cute pet footage.
English bulldog Emmie, aged 6, and Labrador Gunner, 9, live together at their home in Georgia where they have a rather unusual companion—the neighbor's cat.
In a video shared on TikTok, the dogs were left baffled when they came down to find that the neighbor's cat Oliver had made himself comfortable in their bed.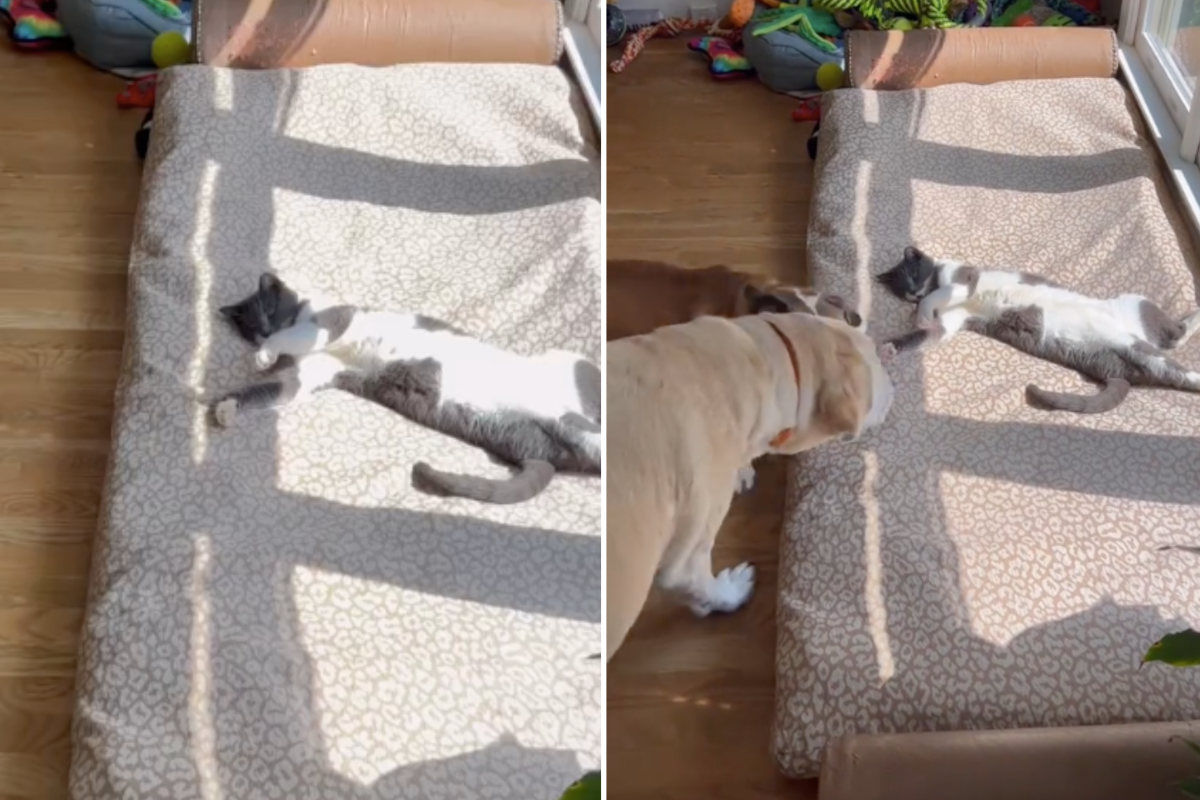 But according to the dogs' owner, the feline visits aren't uncommon.
"He's been coming into our house for about two years. He comes in for a nap a couple days every week. Especially if the weather is rainy," they told Newsweek.
While many people will be familiar with the idea that cats and dogs don't get along, there are plenty of examples of the two popular household pets being the best of friends—like the kitten and dog who became "soulmates" in just 24 hours, or the two that struck up an unusual friendship "just one paw at a time."
Oliver, Gunner and Emmie have been friends for the last three years, often walking together in the mornings.
"The dogs don't mind if he uses their bed. I don't know why they are so accommodating. Maybe because they have other beds they can use," the owner said.
It all started when the cat began sunning himself on the front stoop of the house. But the first time the dogs and cat came into contact, the reaction was quite unexpected.
"After a dog walk the dogs rushed at him—expecting him to run—but the cat didn't move a muscle," the owner recalled. "The dogs were stunned and since then have accepted him."
Oliver the cat is particularly fond of yellow Labrador Gunner: "Oliver likes to touch Gunner when they walk together. They also nap near each other when the cat comes inside."
In the comments, TikTokers shared their reactions. "Clearly their cat thinks he's part of your pack," said NLwhatup.
While meekathecheetah said: "Neighbour cat likes the amenities at the vacation house."
"That cat is just so cool," TCNan added.
When he isn't napping on the dog bed, Oliver loves to join in on the dogs' daily walks. Sharing their hilarious relationship on TikTok, people have fallen in love with the trio.
"I enjoy when he joins our walks and makes himself at home," the dog owner said. "Since I started sharing videos, I have received many funny and kind comments from fellow animal lovers."
Do you have funny and adorable videos or pictures of your pet you want to share? Send them to life@newsweek.com with some details about your best friend and they could appear in our Pet of the Week lineup.