NEWS
Former Abercrombie & Fitch CEO accused of exploiting young men for sex. Here's what we know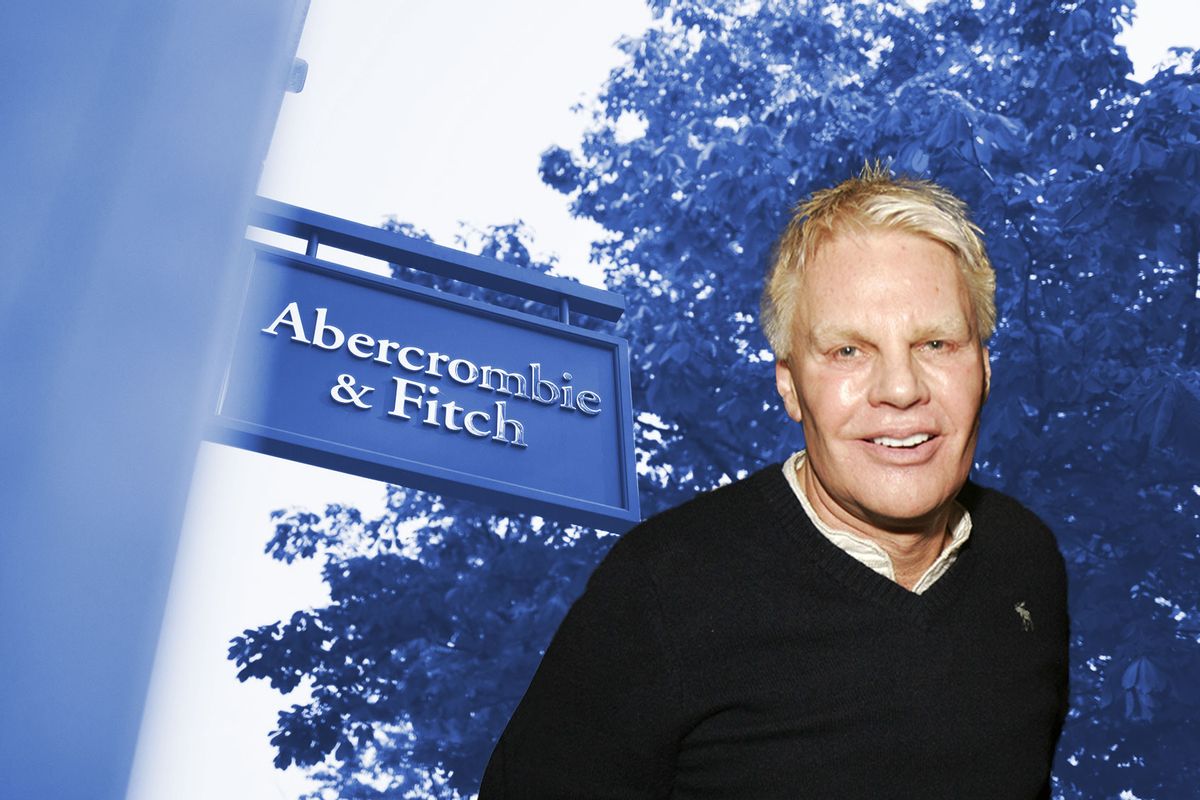 Mike Jeffries, the former head of clothing company Abercrombie & Fitch, has been accused of exploiting young men for sex at events he and his partner, Matthew Smith, hosted in the U.S. and around the world, according to a BBC investigation. The events were reportedly hosted in Jeffries' New York residences and luxurious international hotels, including in London, Venice and Marrakesh.
As part of a two-year investigation, the BBC spoke to 12 men who described attending or organizing events between 2009 and 2015 that involved sex acts for both Jeffries and Smith. The men said they were recruited by a middleman/casting agent, who denied any wrongdoing and claimed the men attended these events "with their eyes wide open."
The BBC obtained several documents — including emails, flight tickets and detailed travel itineraries — that reinforced the men's allegations. Additionally, the outlet interviewed dozens of other sources, including Jeffries' former household staff. Two ex-U.S. prosecutors, who independently reviewed documents and testimony uncovered by the BBC, have also called for an investigation to determine whether charges for sex trafficking could be brought forward. 
In light of the bombshell allegations, Abercrombie & Fitch (A&F), which has said it considers Jeffries its modern-day founder, told the BBC that it was "appalled and disgusted" by Jeffries' behavior.
---
Want a daily wrap-up of all the news and commentary Salon has to offer? Subscribe to our morning newsletter, Crash Course.
---
Here's a rundown of the allegations made against Jeffries, his middleman and Smith:
Jeffries' middleman "sexually auditioned" men before they were introduced to Jeffries and Smith
Eight men who attended the events said they were recruited by a middleman, who was described as having a missing nose covered with a snakeskin patch. The BBC has identified him as 70-year-old James (Jim) Jacobson.
The men alleged that Jacobson, who was hired by Jeffries, sexually "auditioned" them by requesting or offering to perform oral sex on them, before the men were introduced to Jeffries and Smith. Half of the men said they had been initially misled about the recruitment process or told sex wasn't involved. The other half said they knew that sex would be involved, but were unsure what was actually expected of them. All the men involved were paid, the BBC specified. 
Several of the men added that Jacobson or other recruiters lured them by offering possible modeling opportunities with A&F. All, except one individual, said they felt harmed by the experience.
Jacobson said in a statement through his lawyer that he took offense at the allegations of "any coercive, deceptive or forceful behavior on my part" and had "no knowledge of any such conduct by others." He continued, saying he did not recall promising any modeling gigs to the men.
"Any encounter I had was fully consensual, not coercive," Jacobson said. "Everyone I came into contact with who attended these events went in with their eyes wide open."
The "well-oiled machine" organizing sex events for Jeffries
According to the report, the recruitment process began with so-called "recruiters," who would find men to attend Jeffries' elaborate events and received between $500 and $1,000 from Jacobson for every referral. Jacobson also recruited men for the sex events and forwarded photos of them to both Jeffries and Smith. 
Most of the men said Jacobson sexually "auditioned" them by requesting or offering to perform oral sex on them, before they met Jeffries and Smith. A personal "groomer" was also hired to intimately shave body hair from some of the men attending events, which some men said was a "dehumanizing" experience. The men added that they were required to sign non-disclosure agreements. And although they had little time to read the agreements and were not allowed to keep copies, the men said they understood they'd be sued if they spoke out.
A small group of Jeffries' personal staff, who donned A&F uniforms, supervised the men — even during the sex acts — and gave them money directly. Jeffries allegedly funded the entire operation, including the money for referral fees, while Smith organized cash payments, the BBC reported.
Jeffries allegedly referred to the sex events as "playtime"
Staff members who worked in Jeffries' former Hamptons residence told the BBC that events were held there regularly over the weekend. A few staffers said they were instructed to leave the residence every Saturday afternoon for several years, which made them grow suspicious of Jeffries and Smith's antics. One former staffer said he understood it was because Jeffries was having "playtime."
Several men who attended the events said Jeffries and Smith would engage in sexual activity with about four men or "direct" them to have sex with each other.
David Bradberry, who was 23 at the time, said he accepted an invitation to a daytime event at Jeffries' Hamptons residence, where he spoke with Jeffries and Smith about his aspirations to be an A&F model. Bradberry told BBC that Jeffries later held "poppers" (an inhalant used to get high or make sex more comfortable) under his nose and had sex with him.
Bradberry continued, saying the "secluded" location and presence of Jeffries' personal staff, dressed in A&F uniforms, meant he "didn't feel safe to say 'no' or 'I don't feel comfortable with this.'"
A former model said he felt pressured into attending one of Jeffries' events in the Hamptons
Barrett Pall said in 2011, he was recruited by an older model who received a referral fee to be his "replacement" for "some sort of sexual experience" with Jeffries and Smith. Pall, who was just 22 years of age at the time, said he felt pressured into complying because the older model had been supporting him financially and he felt indebted. The model also told Pall, "You don't have to do anything you don't want to do" but suggested, "the further you go, the better" due to more career opportunities.
At the event, Pall recalled feeling under pressure to "perform." Another man who was recruited for the event performed oral sex on Pall while Jeffries and Smith watched. Pall said Jeffries and Smith then encouraged him to come over to the bed and kiss Jeffries. Afterwards, two other recruits had sex with Jeffries and Smith. At one point, Pall said Jeffries was behind him, groping him.
Another model said there's a "very good possibility" he had been drugged and raped by Jeffries
Jeffries' largest event was held in a private villa at a five-star hotel in Marrakesh. Dozens of men had been flown into the city, including Alex, a struggling model at the time who was recruited as a dancer for the event. Alex said he first auditioned for Jacobson, who praised his dancing but forced him to "finish the job" by performing oral sex on him.
"I had debt, I wanted to support my family," Alex said. "I performed the job and I was, like, disgusted."
While dancing at the event, Alex said Jeffries tried to kiss him. He went to go hide in a back room where he eventually fell asleep. Alex said he woke up with a condom inside him and feared that the champagne he had drank earlier had been spiked.
"When I put things together, I believe there is a very good possibility I was drugged and raped," Alex said. "I'll probably never, never know for sure the answer of what happened."
Jeffries was a controversial figure prior to the bombshell allegations
The fashion mogul previously faced allegations of discrimination against staff and enacting body-shaming policies. In Benoit Denizet-Lewis's 2006 story for Salon, he revealed that Jeffries proudly boasted that A&F is "exclusionary," frequently reiterating that the brand's clothes are not size-inclusive. Jeffries frequently obsessed over how jeans would look on the mannequins kept in the company's headquarters, once saying, "We need to make this dude look more like a dude," while analyzing a male mannequin.
Jeffries stepped down from his role in 2014 amid mass criticism of the company's low performance and tanking sales.
Abercrombie & Fitch also had a tarnished past, with allegations made against the clothing company that includes discrimination and sexual assault by the brand's chief photographer.
Read more
about controversial, powerful figures: