NEWS
Fundraising report shows MTG received donations from McCarthy prior to vote on removing him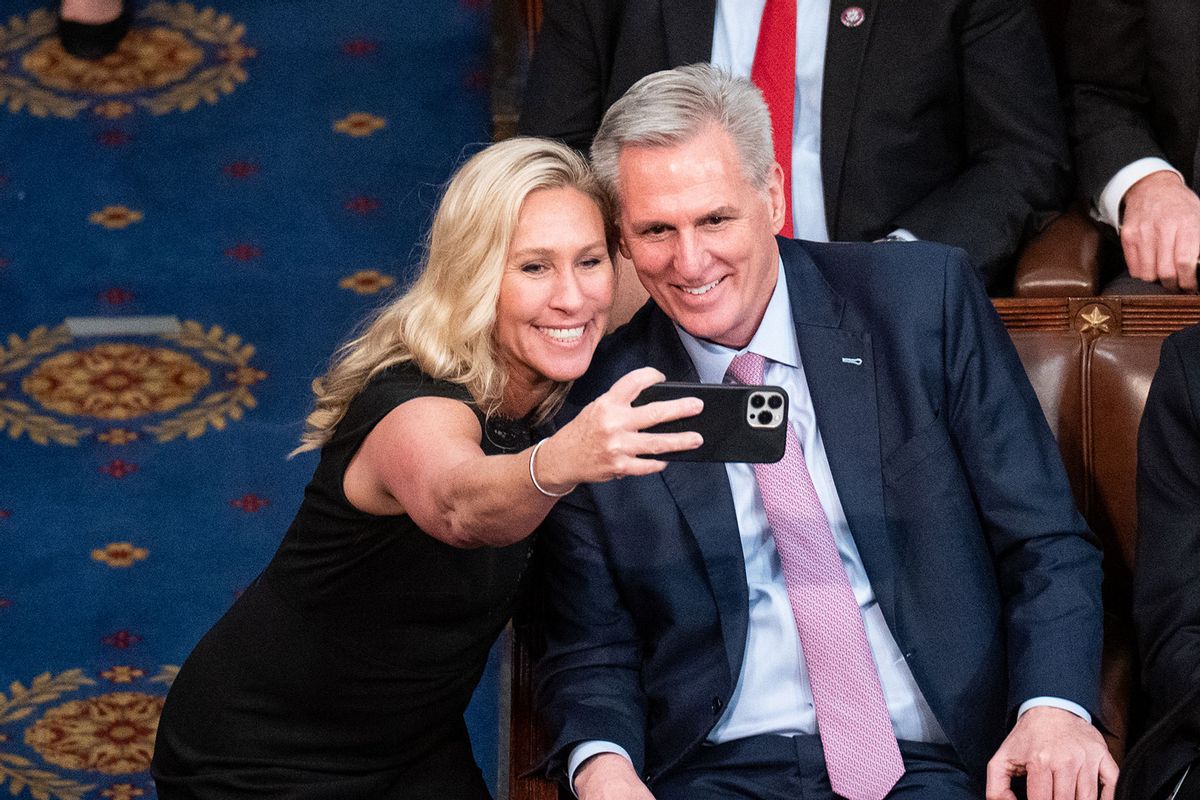 In a Federal Election Commission (FEC) fundraising report released on Sunday, two donations in the amount of $5,000 each were listed as being paid by Kevin McCarthy's Majority Committee PAC and received by Rep. Marjorie Taylor Greene's congressional campaign, dated July 19, 2023. 
A vocal supporter of McCarthy — going so far as to pay $100,000 for his used Chapstick in a fundraising auction held back in May — Greene shared Matt Gaetz's frustrations during his move to get McCarthy away from the gavel in early October while, in the same breath, going on record to say that her vote would not lend itself to making that happen.
"I can't possibly explain to you how difficult it is to get 218 of us to agree on anything," she said on social media. "So I agree with Matt Gaetz that things must change, but I don't agree that a motion to vacate will effectively create the changes needed."
Whether the donations made by McCarthy greased the cogs here or not, who can say? The votes didn't land in his favor regardless.