NEWS
Government Funding Standoff Cuts Off Ukraine Cash for First Time Since Start of War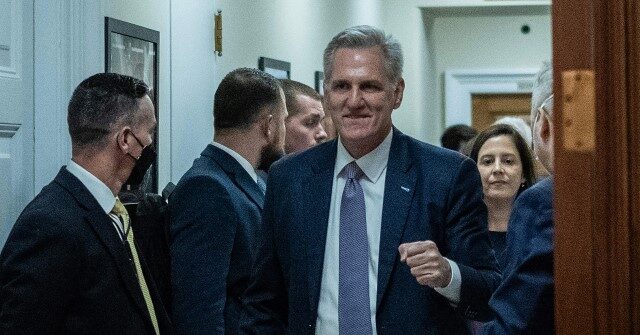 A vast bipartisan majority in the House voted on Saturday for a stopgap spending bill that does not include Ukraine aid funding, a first amid America's generous support for Ukraine's conflict with Russia.
The House passed a stopgap spending bill that keeps government spending levels, otherwise known as a continuing resolution (CR). The CR will keep the government open for 45 days.
Although this will not serve as a long-term solution for government funding, the CR will not have any Ukraine aid.
President Joe Biden initially asked for $24 billion for Ukraine, and Senate leaders have tried to pass a similar CR with $6 billion.
The federal government has provided more than $113 billion in aid to Ukraine in its protracted conflict with Russia.
Speaker Kevin McCarthy (R-CA) argued during a private Republican conference meeting on Friday that a clean CR would "dare" Democrats to support a bill that lacked Ukraine aid.
"I think if we had a clean one without Ukraine, we would probably be able to move it through," the California Republican explained after the conference.
House Republican leadership also managed to pass its stopgap bill without Ukraine aid before the Senate passed its CR with Ukraine aid, putting pressure on the Senate to pass the House version.
"If we can operationally get another stopgap out of the House … before [senators] act, that's our best option," Rep. Patrick McHenry (R-NC) said.
The House Republican move to pass the CR without Ukraine funding is especially impressive as Republicans have offered amendments to countless bills to stop granting seemingly endless aid to Ukraine.
Watch: MEETING OF THE MINDS: Zelensky, Greta Meet to Discuss Russia's "Environmental Crimes"
President of Ukraine via Storyful
The House on Wednesday blocked measures proposed by Reps. Matt Gaetz (R-FL) and Andy Biggs (R-AZ) to strip aid to Ukraine. The legislative body also blocked a Gaetz amendment to block the transfer of cluster munitions.
The House also passed a supplemental spending bill that would provide $300 million in aid after it was stripped from a Defense appropriations bill.
Sean Moran is a policy reporter for Breitbart News. Follow him on Twitter @SeanMoran3.