NEWS
Hamas Fighters Bombed by Israel in Border Attack, Video Shows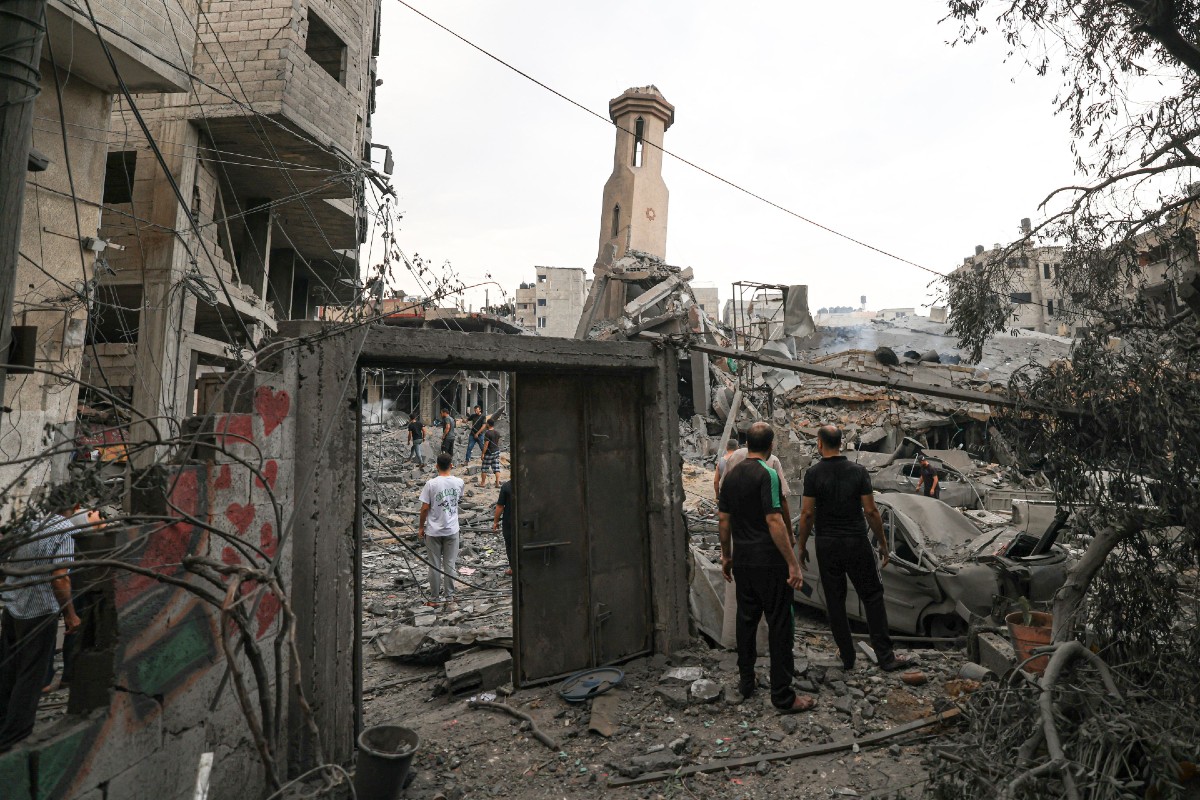 A video appearing to show Hamas militants being targeted by the Israel Defense Forces has been posted online as the outburst of violence in the Middle East enters its third day.
In the first part of the video, which may be upsetting for some readers, several indistinct figures are visible, in the process of walking across an unspecified open area. What looks to be an air strike engulfs them. Subsequent footage captures what appear to be air strikes on other individuals, vehicles and buildings.
While the video was posted by the Israel Defense Forces on YouTube, Newsweek could not independently verify where, nor when, the footage was captured. Official videos, videos from those caught up in the fighting, and propaganda videos have proliferated during the conflict, fueling concerns about misinformation spreading across social media. Israeli authorities have been contacted for comment via email.
On Saturday, Palestinian movement Hamas launched its most deadly attacks on Israel in years, firing rockets from Gaza as its fighters waged a land, air and sea assault. Israel then carried out strikes on Gaza, which is controlled by Hamas, declaring that it was now "at war."
Israel's security services have been heavily criticized for failing to anticipate the assault, dealing a blow to the Israeli military's reputation for effectiveness.
During the conflict, numerous videos purporting to show the actions of Hamas and Israel have been shared on social media. Several of these have already been shown to be fake or misleading. One video, posted on X, formerly Twitter, was titled "BREAKING: Israeli Air Force is striking terror targets in Gaza." However, a fact check by Reuters showed that the footage was actually from May 2023.
Another video on X was titled "Breaking: Israeli Defence forces are now evacuating Air Bases near Gaza as thousands of #Hamas #terrorists flood into Israel. The situation is deteriorating rapidly." Reuters found that the footage, which shows two jets being transported by truck, was from September.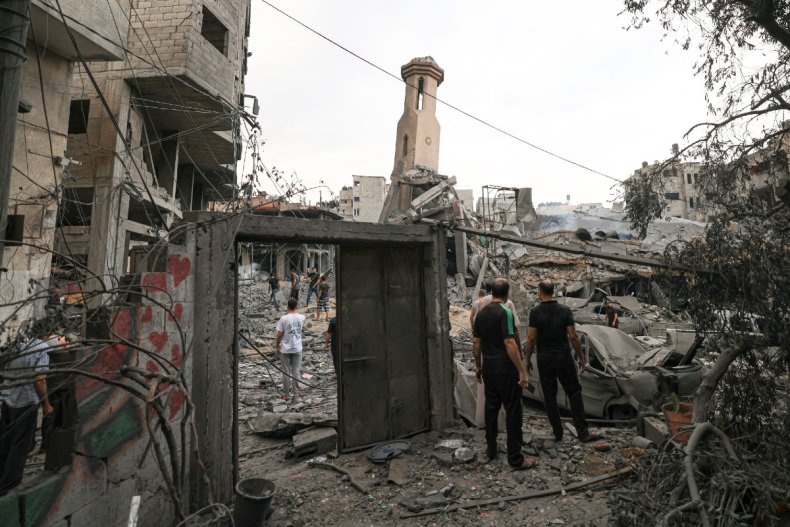 Such claims have intensified concerns over how the conflict is being portrayed online as rhetoric from both sides and their supporters escalates.
"We are embarking on a long and difficult war," Israel's Prime Minister, Benjamin Netanyahu, said in a statement on Sunday.
Hamas spokesperson Khaled Qadomi told Al Jazeera that the movement wanted the "international community to stop atrocities in Gaza, against Palestinian people, our holy sites like Al-Aqsa [mosque in Jerusalem]."
"All these things are the reason behind starting this battle," he said.
"This isn't about Al-Aqsa, this is about Hamas planning and executing, so far, unfortunately, it appears quite well, a pre-planned attack into Israel," IDF spokesperson and reservist, Lt. Col. Jonathan Conricus, said on Saturday.
At least 700 people have reportedly been killed in Israel and more than 400 in Gaza, with thousands more wounded, the Associated Press said.
In an updated video address early on Monday, Conricus described the situation in Israel as "dire," adding there was fighting ongoing in southern Israel as Israeli forces worked on finding Hamas fighters who had crossed over the border.
"We assess that there were approximately 1,000 terrorists who participated in yesterday's invasion of Israel," he said. Around 700 Israeli military personnel and civilians have been killed, and more than 2,100 have been wounded, Conricus said. "Unfortunately, there is a high number of critically wounded people who may not make it," he added.
"This could be a 9/11 and a Pearl Harbor wrapped into one," he then said. "We have amassed around 100,000 reserve troops who are currently in southern Israel," he added, saying Israel was working to make sure Hamas could not govern the Gaza Strip to the west of Israel.
Another IDF spokesperson said at 8:30 a.m. local time on Monday that the Israeli military had carried out four waves of air strikes in the Gaza Strip in the previous 20 hours, attacking more than 800 targets.
"Between 50-60 fighter planes participated in each attack wave," the Israeli military said.
Fighting was continuing in the southern Israeli city of Sderot and at several checkpoints, Hamas representatives said on Monday.
Conricus said on Monday that "many, many Israelis" were being held hostage in Gaza, but that the Israeli military could not yet confirm a number.
A senior Hamas official said the movement had captured more than 100 people who were now in Gaza, Al Jazeera reported on Monday.