NEWS
Hollywood writers reach 'tentative' deal to end strike over AI and compensation | Ents & Arts News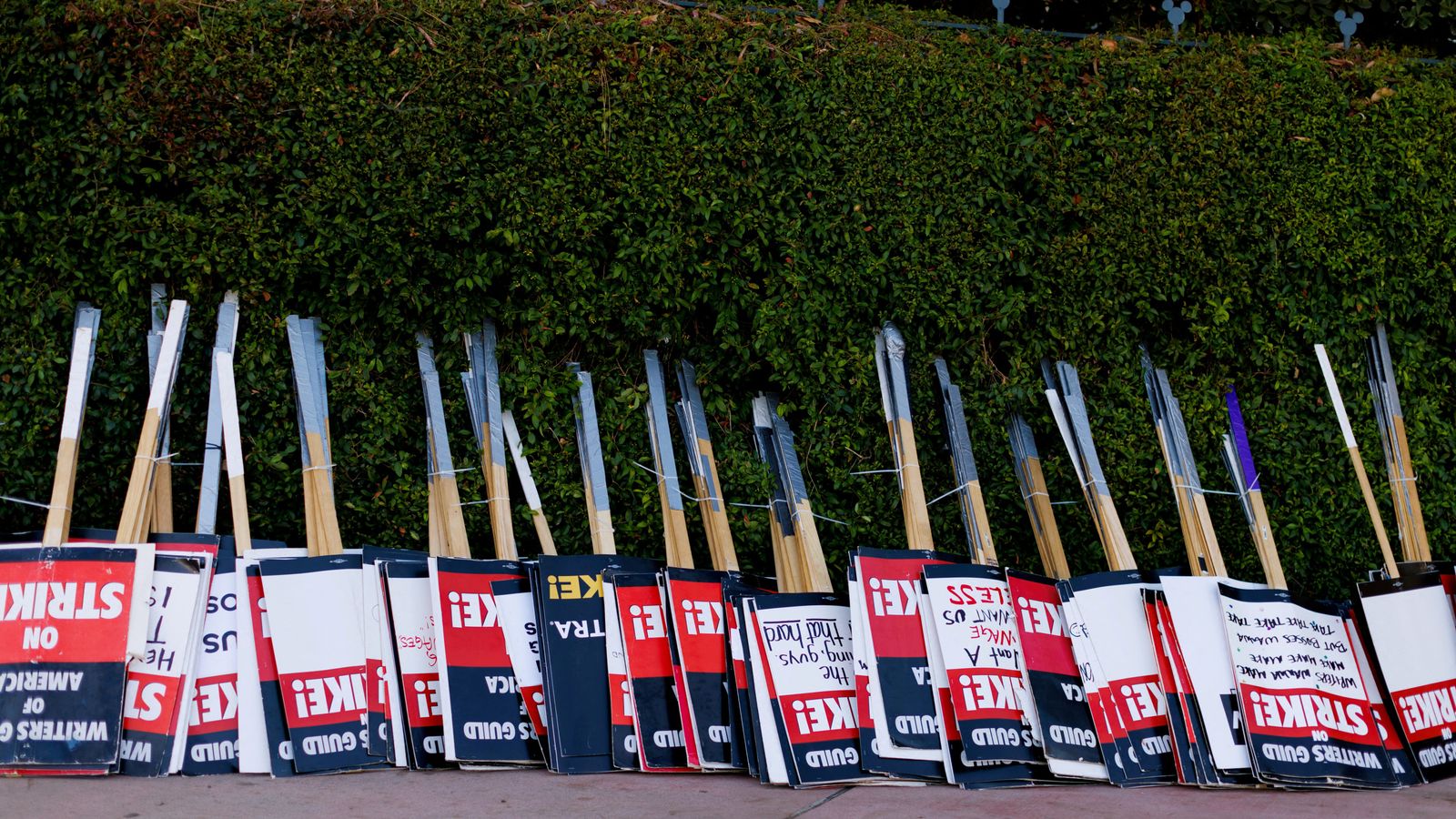 A "tentative" deal has been reached to end a long-running strike by writers in Hollywood.
The Writers Guild of America (WGA) announced the deal with the Alliance of Motion Picture and Television Producers (AMPTP), the group which represents studios, streaming services and producers in negotiations.
A statement from the WGA said: "We have reached a tentative agreement on a new 2023 MBA, which is to say an agreement in principle on all deal points, subject to drafting final contract language.
"We can say, with great pride, that this deal is exceptional – with meaningful gains and protections for writers in every sector of the membership."
The three-year contract agreement – settled on after five days of renewed talks by negotiators from the WGA and the AMPTP – must be approved by the guild's board and members before the strike officially ends.
Read more on Hollywood strikes:
How much of a threat is AI?
The terms of the deal were not immediately announced.
The statement added: "To be clear, no one is to return to work until specifically authorised to by the Guild.
"We are still on strike until then. But we are, as of today, suspending WGA picketing. Instead, if you are able, we encourage you to join the SAG-AFTRA picket lines this week."
The agreement comes just five days before the strike would have become the longest in the guild's history, and the longest Hollywood strike in decades.
About 11,500 members of the Writers Guild of America walked off the job on 2 May over issues of pay, the size of writing staffs on shows and the use of artificial intelligence (AI) in the creation of scripts.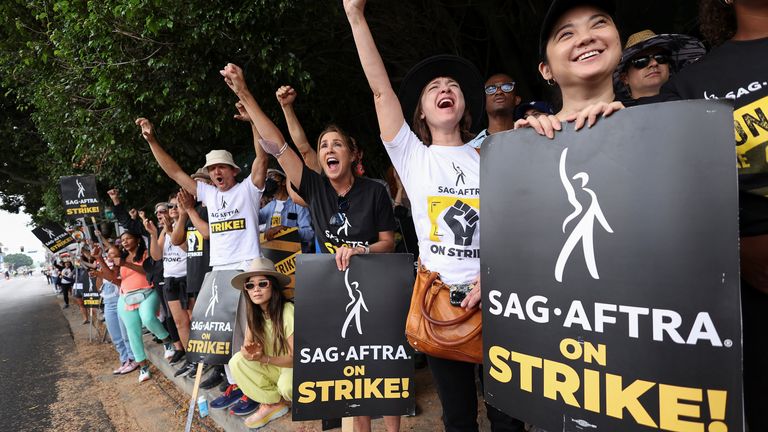 In July, the SAG-AFTRA actors' union started its own walkout which is yet to be resolved.
It said in a statement: "SAG-AFTRA congratulates the WGA on reaching a tentative agreement with the AMPTP after 146 days of incredible strength, resiliency and solidarity on the picket lines.
"While we look forward to reviewing the WGA and AMPTP's tentative agreement, we remain committed to achieving the necessary terms for our members.
"We remain on strike in our TV/Theatrical contract and continue to urge the studio and streamer CEOs and the AMPTP to return to the table and make the fair deal that our members deserve and demand."