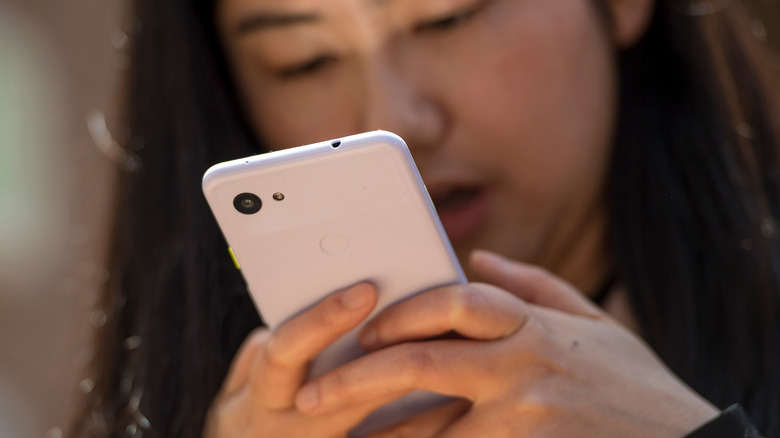 Bloomberg/Getty Images
Maintaining the address book on your mobile phone can become a daunting task, especially if you've already accumulated hundreds of contact entries. If you own an Android phone, there's no general set of guidelines to follow in order to clean up your contacts list, but the process can be completed without much fuss (similar to that used by iPhone owners). The exact menu layout and features may vary depending on your Android phone model and which operating system version it is running.
If you own a mobile device that uses Android's built-in apps, you should have access to features that automatically merge duplicate contacts. If the detection feature somehow misses a few entries that refer to the same individual, you can manually select address book cards to combine into one page. Certain Android phone manufacturers also offer similar functionality through apps they designed themselves, but you may need to go through a series of steps to get it done.
How to consolidate duplicate contacts on most Android phone models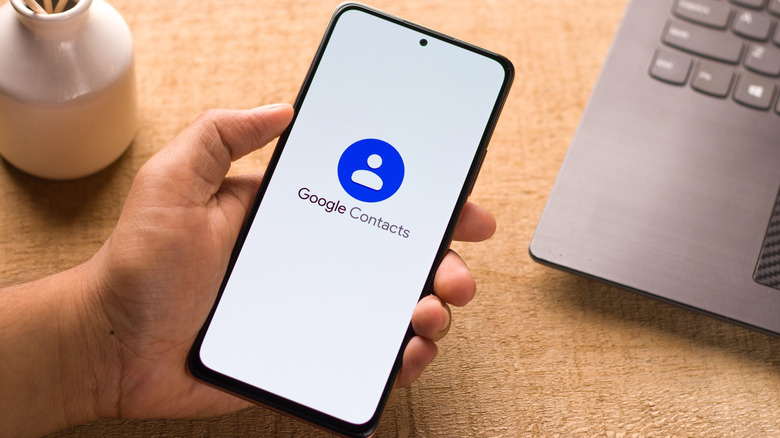 sdx15/Shutterstock
A lot of Android phone brands run Google apps by default instead of ones designed by the device manufacturer or phone carrier. Here's how you can merge multiple address book listings for the same person on a stock Android device:
Launch the Contacts app and pick the correct Google Account from the top-right corner of the screen.
Tap the "Fix & manage" tab at the bottom of the screen.
Select "Merge & fix."
If Google detects any duplicate contacts, you should see a "Merge duplicates" option on this page, which you can tap to review entries. You can either hit "Merge" for individual merge contact suggestions or hit "Merge all" to accept all duplicate contact recommendations.
Alternatively, you can also launch Google's Phone app and go to the Contacts tab. If there are any duplicate contacts, a pop-up should appear at the bottom of the screen. Hit "Clean up" to get to the "Merge duplicates" page and follow step 4 listed above. You can also override Google's duplicate contact detection and manually merge address book entries that you know refer to the same person:
Launch the Contacts app.
Long-press on a contact entry to merge and launch the selection tool.
Tap on the profile photo or monogram of other contact entries you want to combine with the first one selected.
Hit the three-dot icon in the top-right corner of the screen and select Merge.
If you've made a mistake in merging contacts, you have 30 days to unmerge them (via Google). Open the Contacts app, tap on your profile in the top-right corner of the page, and hit "Contacts app settings." Then, scroll down to pick "Undo changes," make the appropriate selections, then tap Confirm. Note that it may take a while for changes to revert to how it was before you merged contacts.
How to merge duplicate contacts on Samsung and Motorola smartphones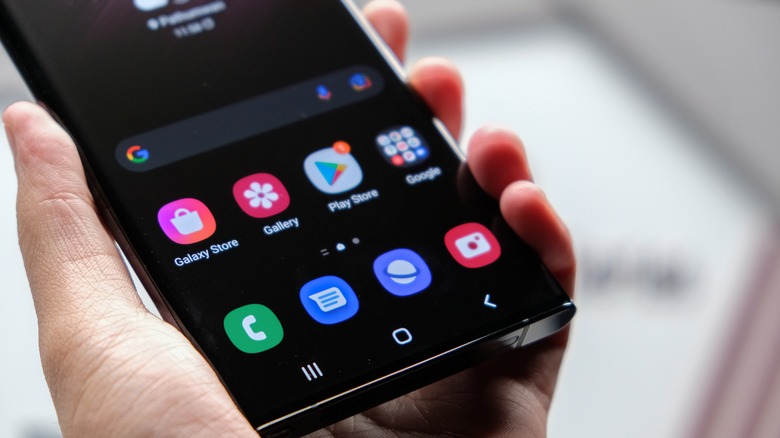 Framesira/Shutterstock
Some Android phone brands like Samsung and Motorola will have their own default Contacts app that offers similar ways to get rid of duplicate entries. Similar to Google Contacts, in some cases depending on your phone model and Android version, you will be able to undo the merge process in case you make a mistake or change your mind by going into the merged contact entry and hitting the unlink option from the menu. However, consider the possibility that you may not always have the option to undo changes, so proceed with caution and only select contacts that you absolutely want to combine.
On a Samsung Galaxy smartphone, the steps are as follows:
Open the Contacts app, hit the hamburger icon, then go to "Manage contacts."
Hit "Merge contacts." Address book entries that contain the same contact information will be arranged in a list.
Select a contact and tap Merge to combine all that person's details into one card.
If you have a Motorola mobile device, here's the quickest way to merge two or more address book entries for the same person:
Launch the default Contacts app and tap the hamburger icon.
Go to Suggestions, then hit Merge duplicates. If you don't see it, that means no duplicate contacts were detected.
Pick whether to merge individual entries or all duplicate suggestions.
If you want to manually do it yourself, long-press on a contact to launch the selection tool, then pick other contact entries to combine with it. Finally, hit the three-dot icon and tap Merge or Link. Note that by default, the new address book listing will use the contact name of the first entry that was selected for merging, but you can always modify it by editing the entry.
How to delete identical contacts on Huawei and Xiaomi phones and use third-party apps to maintain your mobile phone address book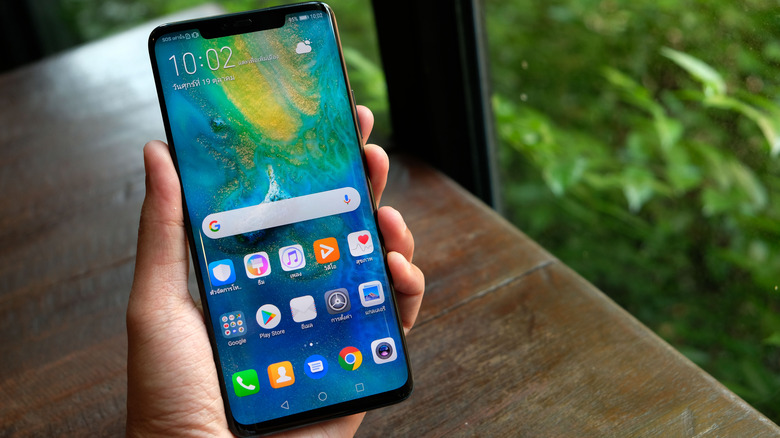 Framesira/Shutterstock
If you happen to own and use a Huawei mobile phone, follow these instructions to deal with duplicate contacts:
Launch the Phone app and go to the Contacts tab at the bottom of the page.
Hit the three-dot icon in the top-right corner of the screen and select Settings.
Under Manage Contacts, pick "Organize contacts," then go to "Merge duplicate contacts."
Select the contact entries to merge and hit Merge.
To undo any changes made, you'll need to tap the merged contact entry, hit the three-dot icon at the bottom of the screen, and hit "Separate contacts."
The steps are very similar on Xiaomi smartphones (via Vodaphone):
Launch the Contacts app. It may be located in a folder called Tools.
Press the three-dot icon in the top-right corner of the page and tap Settings.
In the Organize Contacts section, hit "Merge duplicate contacts."
Press Merge to begin the process, then select the contacts you wish to combine.
Finally, tap Merge again at the bottom of the page, then press Done to finalize.
If you're having issues navigating Google's or your phone manufacturer's default Contacts app to find entries that may potentially have the exact same details, you always have the option of downloading a third-party Android app that specifically addresses the problem of a messy address book. Some of the highly rated and most downloaded options on Google Play include Easy Contacts Cleaner, Duplicate Contacts Remover, and Duplicate Contacts Fixer, to name a few. These apps all have easy-to-navigate user interfaces and built-in features that automatically detect duplicate contacts. In addition, they also back up your phone data so you can always undo changes if you want.
Learn More: technology clipart,technology student association,technology management,technology readiness level,technology acceptance model,technology gif,technology transfer,technology consultant,technology package,technology addiction awareness scholarship,is technology good or bad,technology networks,technology movies,technology gap,technology jokes,is technology limiting creativity,technology leadership,technology drive,technology zero,technology help,technology 100 years ago,technology project manager,technology house,technology unlimited,technology background images,technology readiness level dod,g technology ssd,technology economics definition,technology obsolescence,is technology science,technology life cycle