NEWS
How to Fix a Pageant" director on 2022 Miss USA scandal: "It was clear something was not right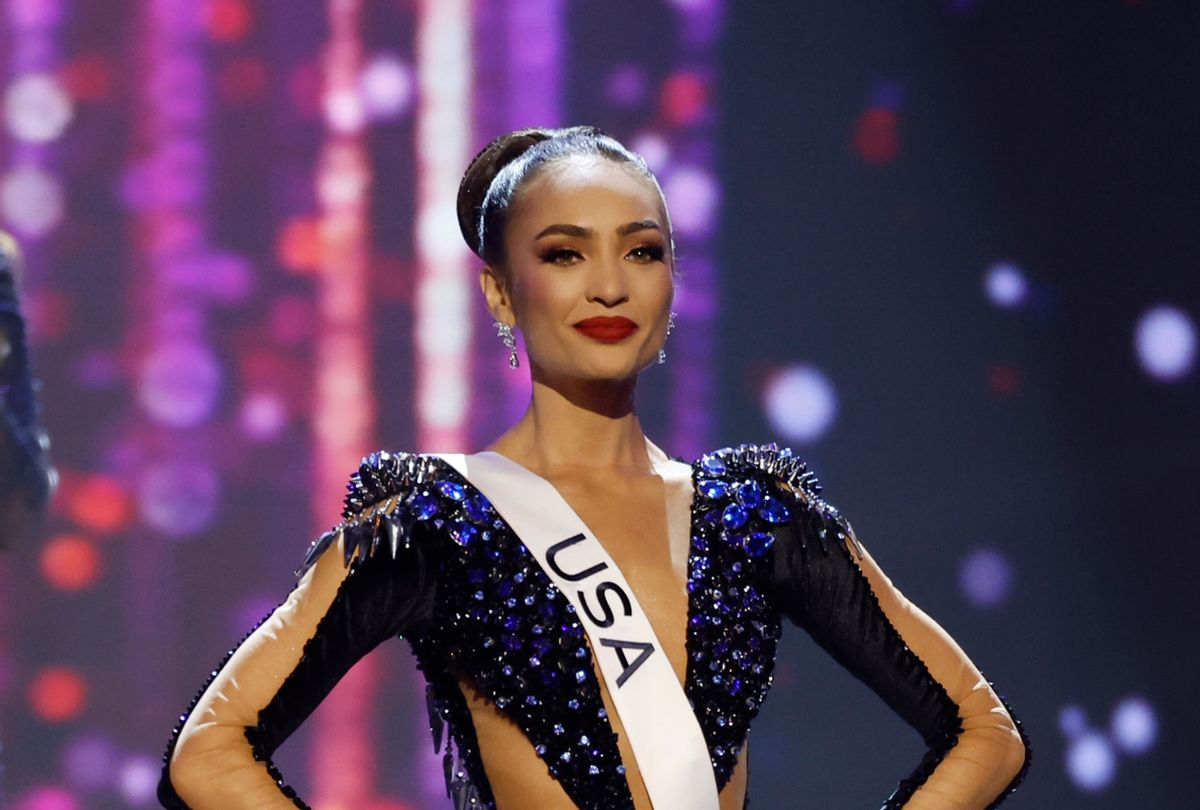 When beauty pageants rose to popularity during the women's suffrage movement, they were hailed as the feminist event of the century. Pageants served as an arena for its participants to celebrate being a woman, allowing them to showcase their many contributions in a war-stricken America. More women were abandoning the shackles of domesticity and taking on new roles within a growing labor industry. That included working as semi-skilled operatives, teachers and saleswomen — just to name a few common occupations at the time.
"Her whole experience was colored by this ugliness."
In the following years, pageants became more sensational as women traded their politically forward sashes for figure-fitting gowns and skimpy bikinis. Looks suddenly became a primary focus in competition; intellect, not so much. Pageants had turned into a thing of ridicule, with several critics proclaiming that they stripped women of their dignity. What was once a feminist event had suddenly turned anti-feminist. But that was far from the truth.
See, pageants have always championed sisterhood, whether they were held for a social cause or for entertainment purposes. And sisterhood is arguably the most important aspect of feminism. Pageants fueled solidarity and support, encouraging women to compete with each other rather than against. That still rings true today, which is why it came as a major shock when an ex-titleholder-turned-pageant-president was accused of favoritism, manipulation and harassment following a recent Miss USA competition.
In 2022, the Miss USA and Miss Universe organizations were under investigation for possible rigging after R'Bonney Gabriel's Miss USA win was met with disappointment from her fellow competitors. What followed was the suspension of Miss USA's national director and former pageant queen Crystle Stewart, a sexual harassment scandal and several leadership changes within the Miss Universe Organization (MUO).
The scandal along with the future of Miss USA is explored in  "How to Fix a Pageant," the latest chapter of "The New York Times Presents" series directed by Nicole Rittenmeyer. In addition to exploring the early beginnings of pageants and the corporate history behind Miss USA, the series spotlights a few Miss USA competitors and several bombshell allegations made against Stewart and her husband Max Sebrechts.
---
Want a daily wrap-up of all the news and commentary Salon has to offer? Subscribe to our morning newsletter, Crash Course.
---
"Every single person we talked to — even if they felt they had been done dirty or they didn't get a fair share or they've been maligned — literally, every single woman who had ever participated in [pageants] in any respect was like, 'I do not want pageants to die,'" Rittenmeyer told Salon. "I think pageants offer so much."
Check out the rest of the interview with Rittenmeyer, who spoke more about being an ardent, old-school feminist, the inspiration behind her project and the importance of dispelling the myths behind beauty pageants.
This interview has been lightly edited for clarity and context.
I would love to know what encouraged you to make this documentary. How did you first become interested in the world of beauty pageants?
Well, your readers may not love this, but the truth is I love the production company. I love their work. And I love "The New York Times Presents." I can't even tell you the number of people who typically would never speak to us, or go on camera or anything. I wish I could do it all the time because [the] beauty pageant world — we learned — is a little omertà. It's very, very closed. It's very, very careful. That's why this story was so compelling to me because they don't talk. It's very insular. And just from the perspective of why I was interested in beauty pageants at all, as a long-time, old-school feminist (I don't even know what wave I am), I think this idea of whether beauty pageants continue to have a place in society is kind of tired. People have been talking about that since my mother was in her 20s. And yet, beauty pageants persist. So I was very curious to know how they have changed. And what we found is they've changed a lot actually. It's just that no one's paying attention.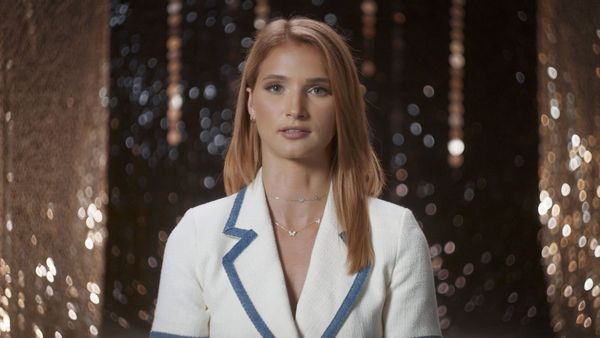 Grace Lange in "The New York Times Presents: How to Fix a Pageant" (FX)Pageants, in the same vein as Victoria's Secret fashion shows, have long been scoffed at. Prior to working on this documentary, what were your thoughts on beauty pageants? And have they since changed after?
As an old-school feminist, you're like, "Oh, those are so silly. Those are so demeaning." I have maybe a little bit of a nuance because my sister, who will be very embarrassed to read this, participated in the Miss America [one]. She didn't make it to Miss America. I think she was like third runner-up Miss Indiana. She's a criminal defense attorney now. But I knew that it's not a bunch of bimbos. I knew that that was an unfair, maybe reductive way to look at the women who participate. I knew there was more to it.
What I didn't realize is how much in the last five, six, seven years they've — under William Morris Endeavor (WME) — tried to keep pace with the times. They incorporated #MeToo into it. And these women are so impressive. I mean, every time we did a pre-interview or got somebody to talk to us, we were just gobsmacked at how these 21-, 22- and 23-year-old women were so articulate, so passionate and so accomplished. They had resumes longer than mine! They mastered this art of how to stand up straight, smile . . . do all this stuff. 
If you look on Wikipedia, pageants have produced politicians and world leaders. I think people don't know that. The general public's understanding is very stuck in parade waves and bathing suit contests and all that. But [pageants] are really impressive women, who view this as a sport, take it very seriously, which I think everybody knows. But in terms of the competition and the training and the mindset, it's really interesting to hear [these women] talk about it.
The documentary features a diverse cast of former Miss USA competitors, journalists, pageant experts and an ex-judge at the Miss Teen USA 2016. How did you find these individuals? What was the process like?
The supervising producer Liz Hodes is the one who pitched this idea internally. It was really her process more than mine. I was brought on once they decided to [make the documentary]. I should say, the story itself didn't make The New York Times, but it was covered in the Washington Post, LA Times, Insider, "Good Morning America" and I think the "Today Show." It was clear something was not right. It was cool to watch these [pageant competitors] sort of band together. Very fight the power. 
It's not what you think of, especially because the stereotype of beauty queens is they're back-biting and they're undermining each other. Instead, these women got together and they were like, "We are going to management on this issue." We started there. We started with the people who had been vocal about it and worked our way in. We tried to find retired directors to speak with. That was hard. It's so insular and for a lot of them, their livelihoods are still tied to these pageants. We've seen the contracts, we know the contracts that MUO [Miss Universe Organization] has with the franchises, and they're pretty onerous. So, they didn't want to go on camera. We talked to a lot of people off-camera who were very helpful and shared information. But, we could not get a single director to go on camera, which was disappointing, but also not at all surprising.
You said you talked to a few people off-camera? Who were those individuals?
It's a vast array of directors for individuals who wanted to be anonymous. We actually even created a portal for them to share information with us anonymously, so it wouldn't get tied back to us, back to them. I can't name names or states, but they were super helpful with the fact-check. They were very helpful in telling us, "Hey, this happened. You should go talk to this person."
We said in the very beginning of the film that MUO was cooperative. And then they just suddenly pulled their participation, didn't really explain why. So, we just soldiered on without them and tried to get the information the best we could.
Taylor Hill in "The New York Times Presents: How to Fix a Pageant" (FX)
I think your mention of sisterhood within pageantry is so important and interesting because there is this misconception that pageant queens are catty and have ill intentions. Could you talk more about sisterhood in the pageant world?
"There's this automatic assumption that it's all about the male gaze."
Every single person we talked to — even if they felt they had been done dirty or they didn't get a fair share or they've been maligned — literally, every single woman who had ever participated in [pageants] in any respect was like, "I do not want pageants to die. I think pageants offer so much." Several people said to us, "Look, if you can get up in front of God and everybody in a bathing suit and walk across the stage and look confident doing it, you can pretty much do anything." Yes, that's true. But the very first thing that everyone cited was the sisterhood, the lifelong friends. It sounds kind of cliche, like a thing you would say for the press. But in reality, I had no reason not to believe these women. They all said it and they're all still friends. Some of these people we spoke to have been in every single aspect of the pageant business. Everybody just really wants pageants to be run like professional organizations. That's it. That's all they want. It doesn't seem like a big thing to ask.
I wanted to focus on Miss Michigan USA 2021 Taylor Hale. She seemed incredibly forthcoming in her segments. How did you make the interview a safe space for her to open up and share her allegations about Max?
Taylor is amazing. She's a force. All of these women are special. Somebody told us that in the Miss Universe Organization, there's 70 different countries that participate in it, but it's so competitive in America. It can be harder to be Miss Michigan than it can be to miss to be Miss Dubai or whatever. That's just an example, but you know what I mean?
Taylor demonstrated this acumen, this diplomacy. She did it. I don't really know how else to say this, but it certainly becomes easier to be forthright and forthcoming when you are no longer beholden to the organization, to its assistance. This pageant feeder system has fed, yes, leaders and politicians. But the Miss USA system, particularly, has been one that feeds entertainment. And Taylor was able to establish a successful career and a personality outside of that. So, it really frees her up to be as forthcoming as she wants to be, which is very helpful for us.
Securing an interview with Crystle Stewart must've been a pretty big deal, considering that much of the documentary looks into everything that went wrong while she served as Miss USA's national director. How challenging was it to get her and how long did it take to convince her to appear in front of the camera?
We pursued Crystle for a while. But this was one where the fact that it was The New York Times is what mattered. She had never spoken to anyone else, which was huge. In fairness, she and Miss USA had been negotiating the dissolution of their arrangement. As soon as those negotiations closed, she was willing to talk to us within the boundaries of what she could say. I feel like we got a great interview out of her, so I was pleased.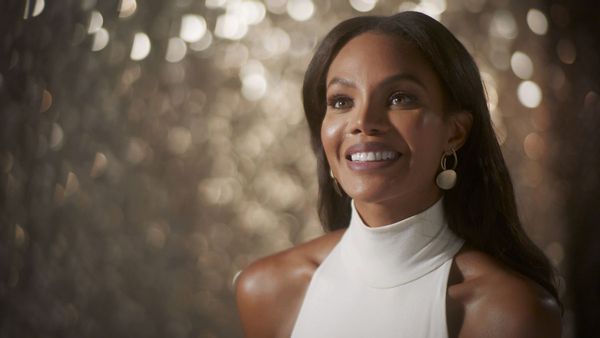 Crystle Stewart in "The New York Times Presents: How to Fix a Pageant" (FX)
How was she in person? Were extra conditions required?
Crystle did ask that her lawyer and PR person be present. I think, in large part, that was because there were some carve outs about what she's allowed to say in her divorce contract with MUO. I think she was just trying to make sure that she didn't run afoul of that. But otherwise, I mean she was lovely in person. All of these women are breathtakingly gorgeous in person, so there's that. You're just sort of like, "Wow, are you real?" She was great.
I'm curious if you also reached out to R'Bonney Gabriel for an interview? If so, what was that like?
That poor girl. First of all, and several people said it, even the women who were the loudest about Miss USA being done poorly and shadily, were like, "Look, she's a hell of a contender. No one is saying that she shouldn't have won." But her whole experience was colored by this ugliness. She didn't get to have the experience that she's supposed to have. Certainly her Miss USA experience was not right. 
"Who's decided that pageantry is over?"
We definitely wanted to talk to her. But that was when MUO was playing ball with us. Once they said they would not talk, they were like, "And that's for all of our designees." The way the pageants work is once you are a title holder, if it's a state title holder (like in R'Bonney's case, Miss Texas), the state director of Texas acts as her agent for the year and is responsible for all of her bookings. When she won Miss USA, Miss USA is responsible for all her bookings. And when she won Miss Universe, Miss Universe is responsible. We did go to R'Bonney directly and let her know what was in the documentary so she wasn't surprised. We wanted to get a statement from her. We went through a friend of hers, so I know she got the message. But we never heard from her. We did ask MUO again, a final time, but they didn't reply.
In the beginning of the documentary, Taylor said, "The pageant is an arena where women get to be the most feminist that they can be." After doing your research, delving into Crystle's scandal and putting together this documentary, I'm curious to hear what your thoughts are on that sentiment.
I'm so glad you asked me that question. As previously stated, I am a great-old feminist and I've been through all the waves and all the backlash. I have twin daughters who are in their 20s. I talk with my female friends and family all the time about feminism and how it's evolved. My mom is a first-wave feminist, so I feel like I'm pretty steeped in this. Feminism continues to grow and evolve. One of the things we see with the Gen Z women is they're kind of like, "Why are there rules about what we can and can't do? Who said who made that up?" And I think that is the right evolution of feminism. We shouldn't be in a situation where I'm judging one of these young women and saying, "How dare you get up there in a bathing suit or an evening gown or whatever it is!" If that's your bliss, if that's how you find your fullest explanation and exploration of being a strong, powerful woman, go girl! 
Another thing that's really interesting about this is there's this automatic assumption that it's all about the male gaze. That's not who watches these shows. It's certainly not who participates, but the people who watch this are women, so women are performing for women. And now with a new ownership, they've made it more and more of a fully women-led organization. I will say that in other countries, they don't seem to have the same kind of hang-ups that we have in American culture. You can be both intelligent and accomplished and beautiful. In America, we seem to think that those things are mutually opposed, which is annoying and confining and not the right expression of feminism. 
So in some ways, I loved when Taylor said that because it feels like that's not untrue. There might be other, more full expressions of feminism for other women. But for these women, you know, hell yes! And I feel like all of us — whatever wave we are, however old we are — should embrace that. It feels more relevant than ever in this era of the "Barbie" movie. And to see Taylor [Swift] up there and Beyoncé up there. It's like, "Who's decided that pageantry is over?" Look at "RuPaul's Drag Race." It all came from this font of beauty pageants, and it feels more like the anachronism is not the beauty pageants, it's our perception of what happens in them. It's our perception of what they are.
"How to Fix a Pageant" airs Friday, Sept. 29 at 10 p.m. ET on FX and streams next day on Hulu. Watch a trailer for it below, via YouTube:
Read more
about beauty pageants: