Navigation for News Categories
Panel beaters and painters are raising fresh concerns about an insurance giant's move into the collision repair industry, saying consumers face less transparency.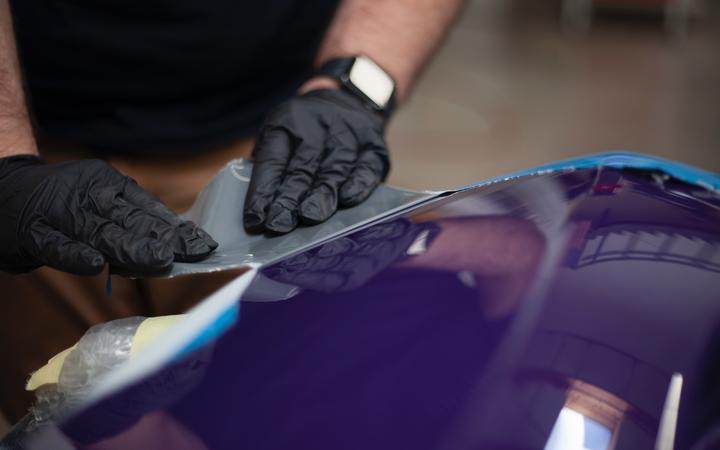 Photo: Unsplash
IAG, whose brands include AMI, NZI and State, has grown its own vehicle repair service – known as Repairhub – in the country's four biggest cities, after a successful trial in 2019.
The Collision Repair Association said it was concerned that by referring repairs to an in-house operator, insurers can self-monitor their work.
But IAG hit back at the claim, saying it is transparent and takes its responsibilities seriously.
Collision Repair Association general manager Neil Pritchard said consumers needed better protection in such situations.
"The consumer is putting an awful lot of faith in one entity. First of all the consumer pays their premium to that business [and] then they make a claim to that business. That business decides on the validity of the claim and now they're going to repair the vehicle.
"So the question really is, who is in the consumer's corner in that transaction?"
But IAG's executive general manager for adjacencies and supply chain, Dean MacGregor, said the company had strong quality control standards with checks at every stage of a repair.
"The customer is our first priority – the customer can choose which repairer they go to whether that's a member of our approved repairer network, Repairhub or another repairer of their choice.
"IAG takes its responsibilities seriously as an industry leader. We are using the insights we gather at Repairhub to continuously improve the service as we move forward," MacGregor said.
Pritchard also said IAG's Repairhub business would kill small independent panel and paint shops and therefore reduce choice for consumers.
He said the model would allow insurers to selectively refer small jobs, which were more profitable, to their own repair shops.
"With prices dictated by insurers, the industry does not operate under the same competitive forces that most other service providers do.
"The absence of these forces creates a high level of vulnerability to external cost changes for businesses and when this is coupled with the introduction of an insurer network which can artificially capture high volumes of work from the most lucrative jobs, it places our ability to develop infrastructure for more complex, structural repairs in jeopardy," Pritchard said.
He called for a shake up in the consumer protection rules for the collision repair sector in response to Repairhub.
Pritchard said a code of conduct, collective bargaining and a look into unfair terms in standard form contracts would be a place to start.
But MacGregor said IAG's goal was for Repairhub to work alongside collision repairers.
"We continue to have a very strong relationship with the industry and industry bodies, and we look forward to a continuation of that."
IAG first trailed Repairhub – a service focused on rapid, non-structural repairs – in 2019.
It has one facility each in Auckland, Christchurch, Hamilton and Wellington, but said it did not have plans to expand it further.
Learn More: business analyst salary, business synonym, business administration jobs, business near me, business hours, business development manager salary, my business course, business in spanish, business headshots, business first, business unit, business brokers near me, dbusiness, 2 business days, is business administration a good major, business horizons, 7 business days, business knowledge, business use case.