NEWS
Immersive Little Prince World experience on Watson Island brings iconic children's book to life – WSVN 7News | Miami News, Weather, Sports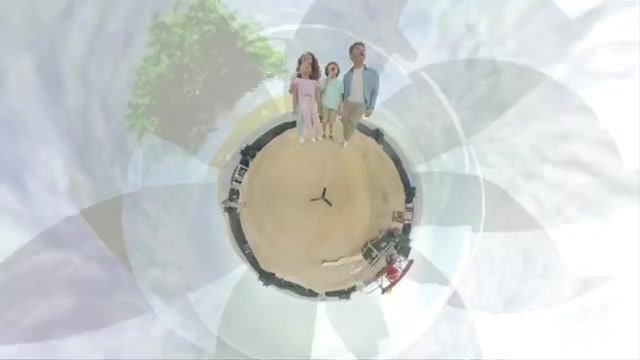 There's an old saying that goes "reading is fundamental," but now it can be just fun. A new immersive experience on Watson Island is bringing the iconic book "The Little Prince" to life. Deco's hanging with royalty for a page-turning preview.
If you love the children's book "The Little Prince," we have just the event for you.
Lucas Pesasso: "It's called The Little Prince World. It goes around the famous book from Antoine de Saint-Exupéry; that's the French author that created one of the most renowned pieces of literature."
The beloved storybook is here to give readers a unique immersive experience.
Lucas Pesasso: "This immersive experience goes around the history of the author and his journey in the book, together with the Little Prince."
Guests will need to pack their imagination, because you'll be taken on an unforgettable ride through the Little Prince's magical world — where your mind is free to wander.
Lucas Pesasso: "You are going to be taken through different stages of the different people that they meet, the emotions that they go about."
Your journey begins in a room designed to resemble a blank sheet of paper. Just like the author when he began writing the book.
Lucas Pesasso: "Then you head to the massive dome, where you are going to relive the whole journey from 'The Little Prince' on a big, big, massive screen."
The 360-degree view of the story is projected onto the high ceilings … and there's real sand, just like the desert the Little Prince visited in the book.
Lucas Pesasso: "The main things that our guests will experience here is, one, reconnecting to the time when they first read the book. They'll be amazed of the size of the experience and how immersive it is."
In all, it will take you about 30 minutes to go through it, so wear some comfy shoes.
Halyna: "I read it like six times. I read it in Russian, in English and Spanish, because it's just beautiful."
Lucas Pesasso: "As big as it is, there will be details that you'll be missing, so you're welcome to come again and try to capture some things that you might have lost the first time."
FOR MORE INFO:
The Little Prince World
888 MacArthur Causeway
Watson Island, FL, USA. 33132
thelittleprinceworld.com
Copyright 2023 Sunbeam Television Corp. All rights reserved. This material may not be published, broadcast, rewritten or redistributed.