NEWS
Israeli citizen says Hamas, Palestinians are 'not the same thing,' anyone supporting terrorism is 'appalling'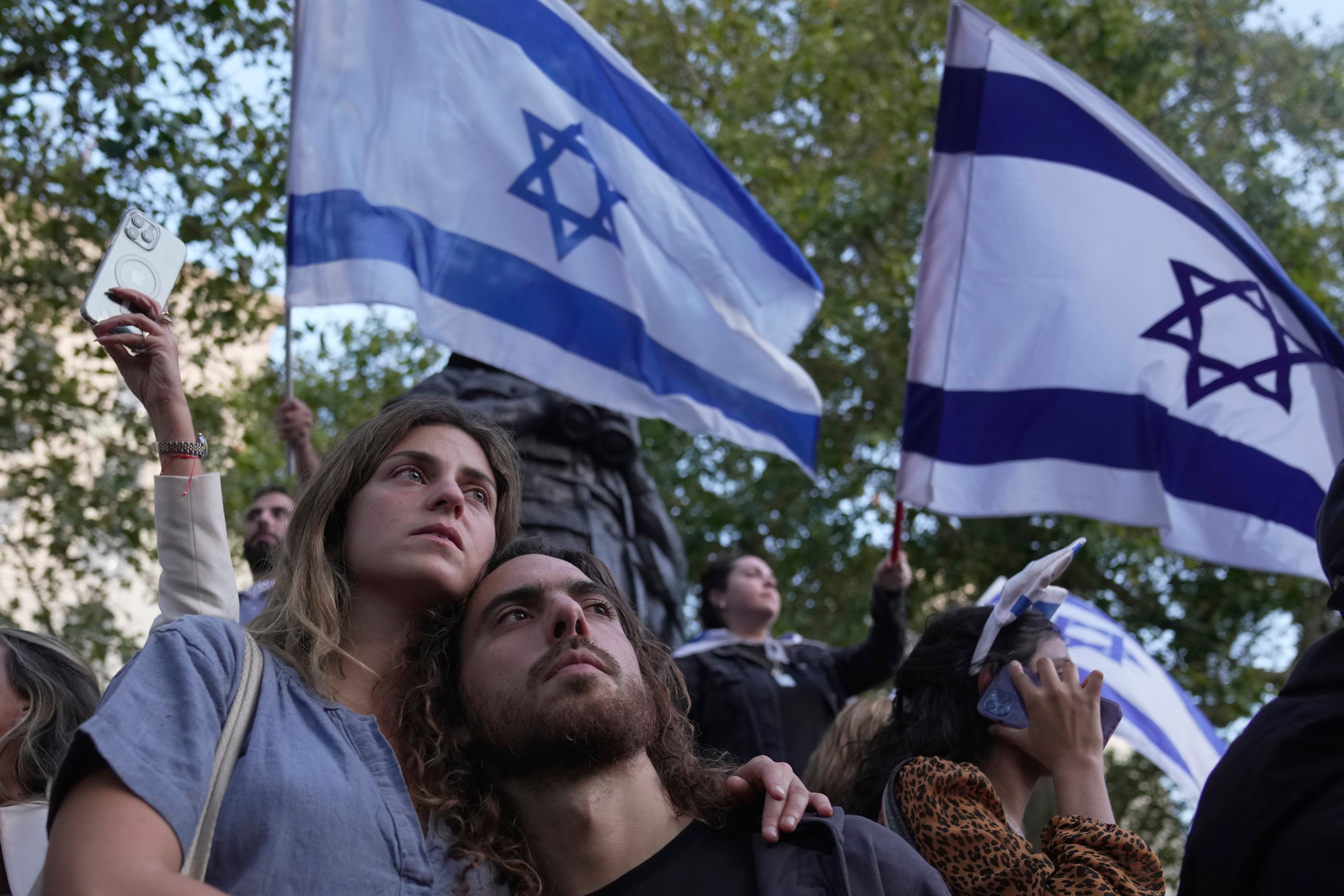 An Israeli citizen said Hamas' attacks on his country should not be celebrated by anyone who believes in freedom, and Americans who want to support Palestinian people shouldn't mix them up with the terrorists who devastated every Israeli. 
Gal Tal-Hochberg, a 35-year-old who lives in Tel Aviv, was sitting at home on Saturday morning when he first noticed a video on his social media feed of armed terrorists inside an Israeli city. He said it initially looked like a clip from a TV show or movie, but quickly realized it was very real. 
"That's when I realized something different is going on," Tal-Hochberg told Fox News Digital. 
Over the next few hours, at least 1,000 Israelis were brutally murdered by Hamas terrorists. Others were wounded, raped, kidnapped and tortured. 
AUTHOR ACCUSES NEW YORK TIMES OF 'BIAS AGAINST ISRAEL' IN COVERAGE OF HAMAS TERROR ATTACK: 'BEYOND THE PALE'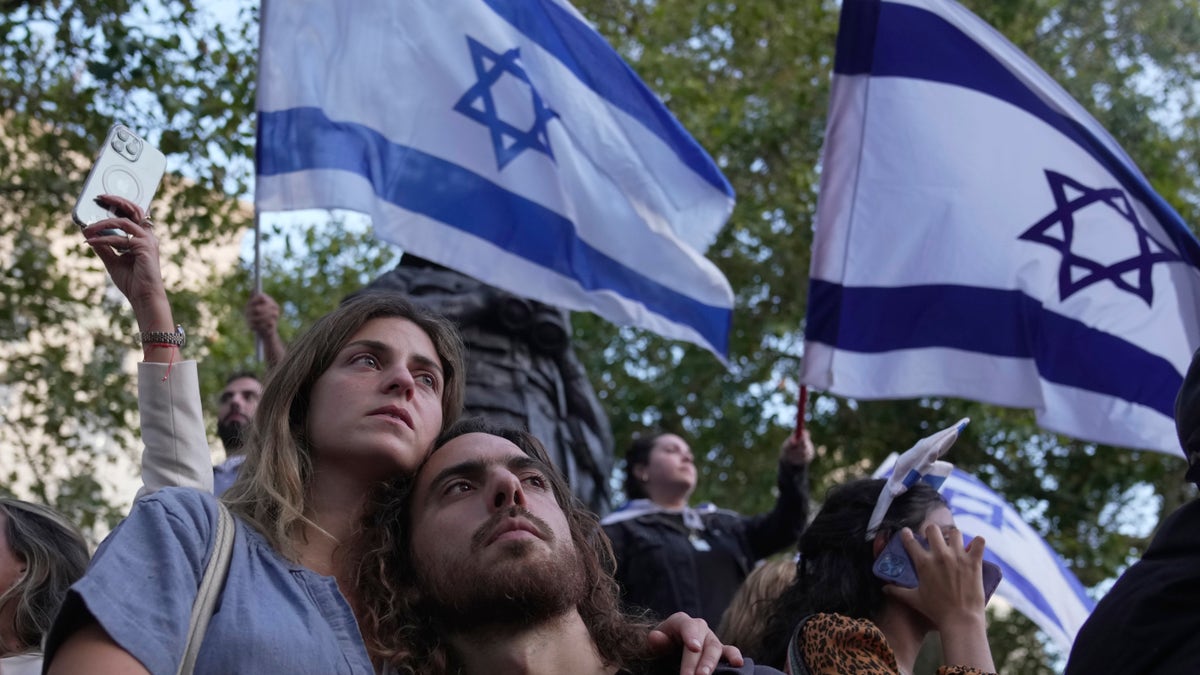 "I think the thing that Americans need to understand, and I think it's sometimes hard because the U.S. is such a big place, is that everybody in Israel either had a friend who died or knows someone who has a friend or family member who was died or kidnapped," Tal-Hochberg said. "Nobody is unaffected. This is on a scale that is unimaginable, and we're all hurting."
Tal-Hochberg said police stopped a car full of terrorists that were "coming to massacre people" in Tel Aviv only a few minutes from his home. As horrifying footage comes from Israel illustrating unspeakable acts committed toward innocent civilians, pro-Palestine rallies have popped up around the United States. Protestors took to the streets in New York City to condemn Israel over retaliatory airstrikes and military operations, while more than two dozen Harvard student groups blasted Israel and blamed it for the violence.
Tal-Hochberg believes many Americans need to understand that Hamas and the Palestinians are "not the same thing," but he's appalled by anyone who supports terrorism. 
"Hamas is like ISIS. If you are pro-Palestinian, or if you are pro the people who live in Gaza, you also should be against Hamas. It's not the same thing and the conflict is complicated. And, you know, there's things you could say about the Israeli government… there are things you can say about the Palestinian government. There's tension there for a long time," Tal-Hochberg said. 
"Hamas, again, it's not the people of Palestine. They are also under threat. They're ruled by a militant organization. They have a hard time kicking them out. People who are saying support Palestine, therefore support Hamas. They don't know what they're talking about. It's very offensive," he continued. "People who say, 'We support Palestine and therefore, you know, Israeli citizens and children and women should be killed and raped and abducted,' they're not for freedom or for anything good. They're supporting horrible, horrible acts. And it's appalling." 
TOP REPUBLICAN SLAMS ALMA MATER HARVARD AFTER STUDENT GROUPS BLAME ISRAEL FOR HAMAS ATTACK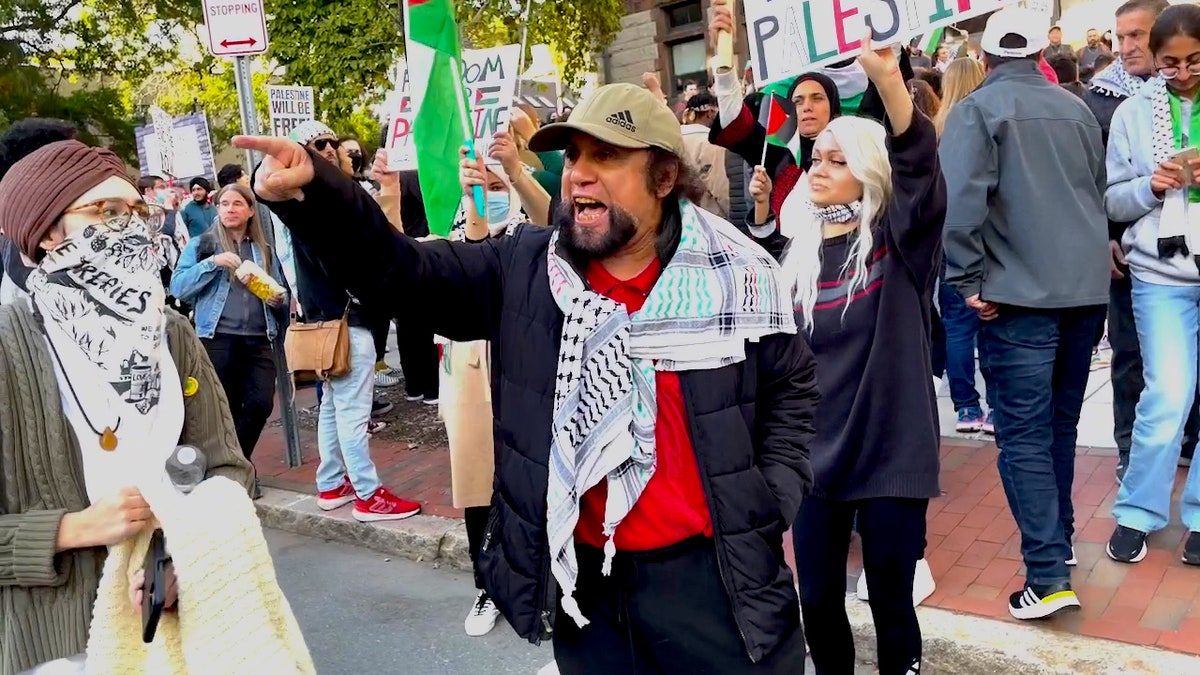 When it comes to Harvard, Tal-Hochberg said that he's heard about antisemitism at institutions of higher education in the U.S. in the past. He believes that it's largely the result of young people coming to the "wrong conclusion," and believes some people simply want the attention. 
"The thing that they're missing here, and I think that's the core thing about them not understanding what's going on, is that you can be pro-Palestinian. You can say, 'You know, Palestinians should have a state. They should have a better situation in their life,'" Tal-Hochberg said before explaining that is far different from supporting Hamas and atrocities such as killing babies. 
"You should support the Israeli government in removing this organization… it's really sad for them to say, 'You know, we want freedom, but at the cost of your lives,'" he said. "People who go to Harvard should be bigger than that."
While most Americans recognize the horrific acts committed by Hamas as terrorism, some news organizations have avoided using the word "terrorist." The Canadian Broadcasting Corporation warned journalists not to use the term, and MSNBC was so dismissive that Anti-Defamation League CEO Jonathan Greenblatt scolded the network while live on "Morning Joe." 
CBC LEAKED EMAILS TELL REPORTERS TO NOT USE 'TERRORIST' IN HAMAS COVERAGE: 'THIS IS OPINION, NOT FACT'
Tal-Hochberg, who was quick to point out that he's not a journalist himself, feels it's critical for media members to refer to Hamas as terrorists. 
"I think that journalists, good journalists, make sure to talk about the truth, and they know that words have meaning. And if you don't draw the line and say somebody who goes into a country, goes to civilian houses, kills people, steals them, rapes them, and then, you know, you put that online, what is it that if not terrorism? Like, the purpose of that is to cause terror. That is literally the definition of the word," Tal-Hochberg said. 
CLICK HERE TO GET THE FOX NEWS APP
"So, you know, those people are not doing their job as journalists. They're not telling the truth. I don't know why," he added. "I don't know what they're trying to achieve… at the end of the day, that is an act of terror that these people are doing. And people who do acts of terror are terrorists."
For more Culture, Media, Education, Opinion, and channel coverage, visit foxnews.com/media.
Fox News' Joe Schoffstall and Louis Casiano contributed to this report.