NEWS
Joe Biden's dog removed from White House after biting secret agents | US News
Joe Biden's dog Commander has been removed from the White House after biting agents and staff.
The two-year-old German shepherd had attacked members of the US Secret Service 10 times between October 2022 and January 2023.
One female officer recently required medical treatment.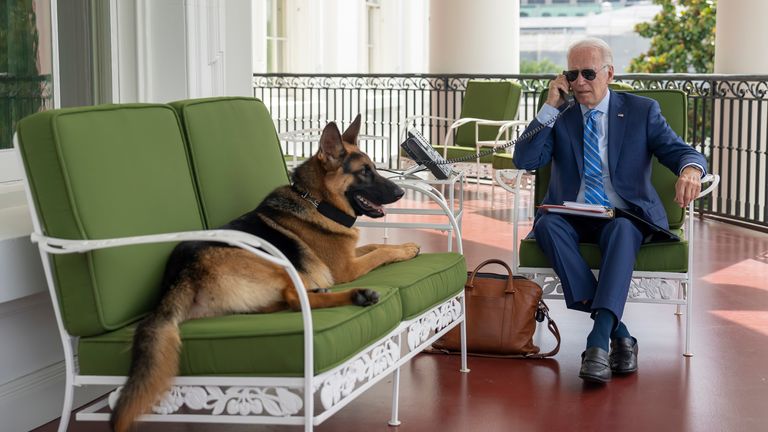 A spokesperson for First Lady Jill Biden confirmed Commander currently isn't on the White House campus "while next steps are evaluated".
Elizabeth Alexander went on to stress that the Bidens care deeply about the safety of staff, and those who protect them every day.
"They remain grateful for the patience and support of the US Secret Service and all involved, as they continue to work through solutions," she added.
In a previous statement, Ms Alexander had said the White House could be a "stressful environment for pets".
It is unclear where Commander – who was a gift to the US president in December 2021 from his brother James – currently is.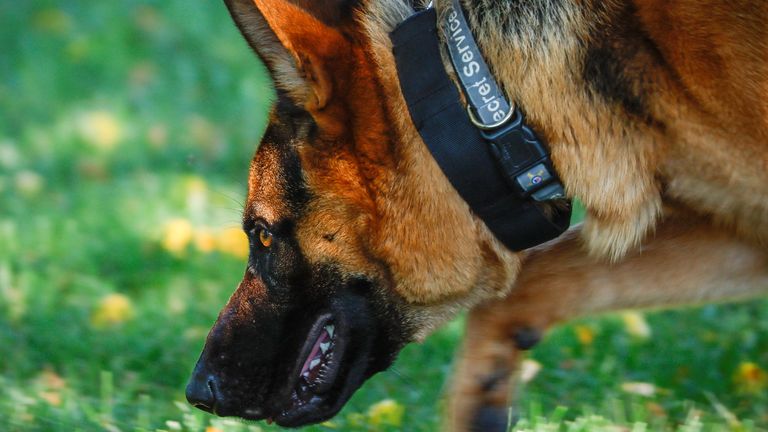 Commander was last seen on Saturday on an upper balcony of the White House.
The statement came hours after White House Press Secretary Karine Jean-Pierre was asked about a fresh allegation that the dog had bitten a member of White House staff.
Ms Jean-Pierre referred questions to the first lady's office, which said Commander and Dale Haney, the head groundskeeper at the White House, were playing and that no skin was broken.
The incident was photographed by a tourist and shared with a news organisation, which published the image online.
Read more from Sky News:
Julia Ormond accuses Harvey Weinstein of sexual assault
Eurostar on alert as Paris grapples with bed bug infestation
Teen girl 'in coma' after 'attack by Iranian police for not wearing hijab'
Commander is the second of the Bidens' dogs at the White House that has behaved aggressively.
Another German shepherd named Major was sent to live with friends in Delaware after also biting staff and Secret Service officers.
The service provides security protection for the president and his family, and scores of its officers are posted around the executive mansion and its grounds.
The Bidens also have a cat called Willow.