NEWS
Jon Huntsman no longer donating to University of Pennsylvania over 'antisemitism'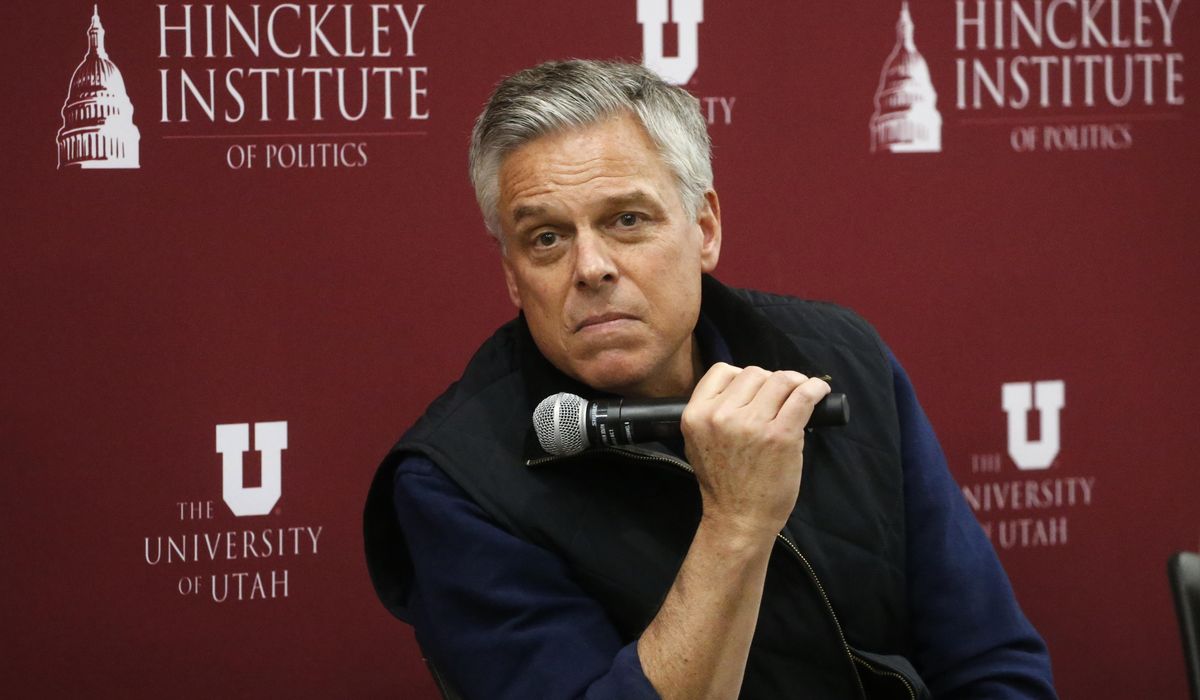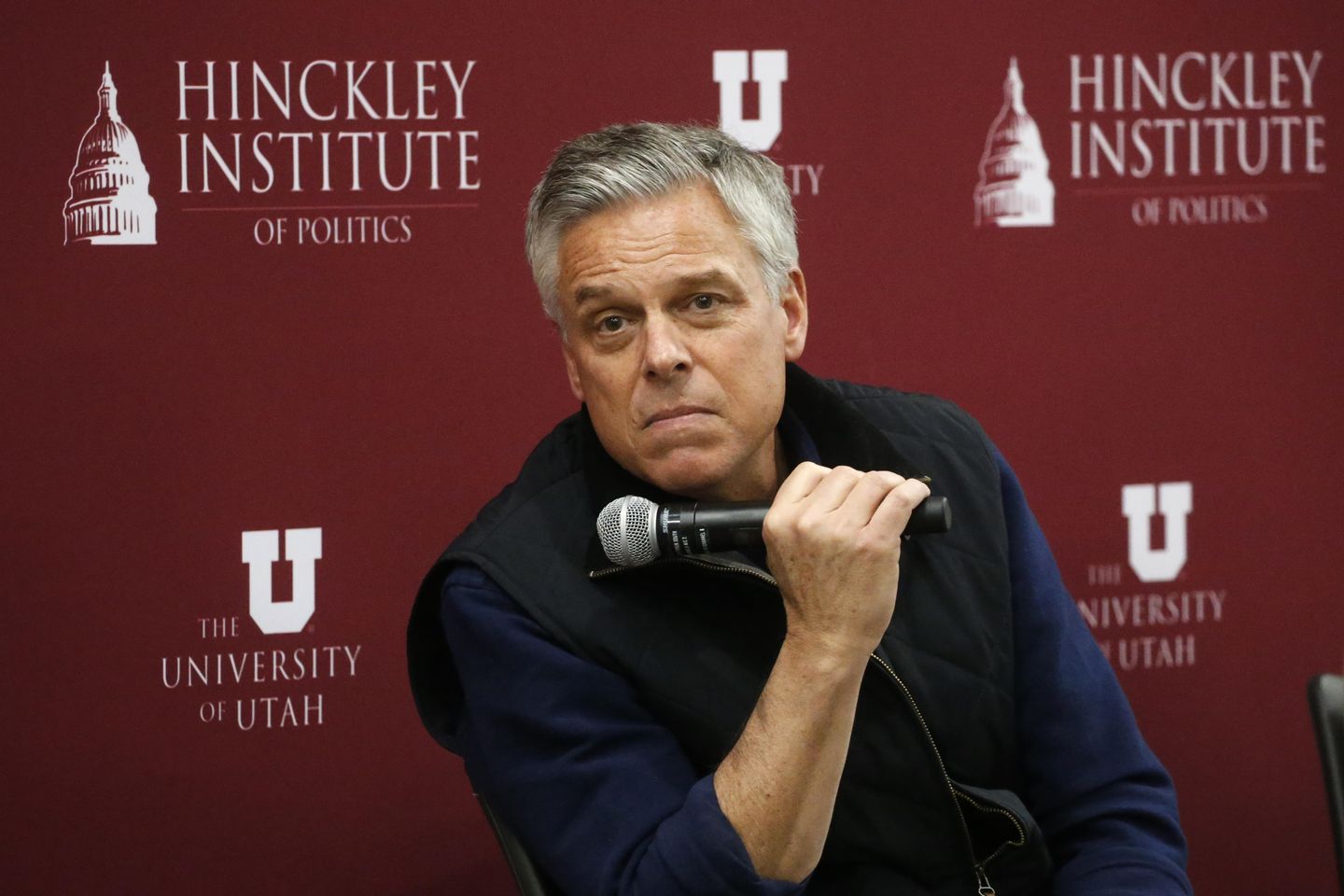 Former Utah Gov. Jon Huntsman and his family will no longer donate to the University of Pennsylvania, his alma mater, the latest blow to the Ivy League school from a donor and alumni revolt over antisemitism on campus.
Mr. Huntsman said in a message to Penn President Liz Magill that the Huntsman Foundation "will close its checkbook on all future giving to Penn" after three generations of support from the family, citing the university's silence in the face of "historic Hamas evil."
"To the outsider, it appears that Penn has become deeply adrift in ways that make it almost unrecognizable," said Mr. Huntsman, a Republican, in an email published Sunday by the student newspaper, the Daily Pennsylvanian.
---
---
"Moral relativism has fueled the university's race to the bottom and sadly now has reached a point where remaining impartial is no longer an option," he said. "The University's silence in the face of reprehensible and historic Hamas evil against the people of Israel (when the only response should be outright condemnation) is a new low. Silence is antisemitism, and antisemitism is hate, the very thing higher ed was built to obviate."
Mr. Huntsman, also a former U.S. ambassador to Russia and China, said his "siblings join me in this rebuke."
The defection of the Huntsman Foundation comes after billionaire alumnus Marc Rowan called last week on supporters to stop contributing to the storied Philadelphia university pending the resignation of Ms. Magill and Board of Trustees Chairman Scott Bok.
Prestigious U.S. universities have in recent years become hotbeds of anti-Israel activism led by Students for Justice in Palestine and other groups that sponsor annual "Israeli Apartheid Week" events on campus and push for anti-Israel Boycott, Divestment and Sanctions resolutions.
The University of Pennsylvania touched off an alumni uprising last month after hosting the Palestine Writes Literature Festival, which featured speakers who have called for the destruction of Israel.
Mr. Rowan linked the festival to the Oct. 7 terrorist attack from Gaza on Israeli civilians that left at least 1,300 dead, prompting Israel to declare war.
"It took less than two weeks to go from the Palestine Writes Literary Festival at the University of Pennsylvania to the barbaric slaughter of innocent civilians in Israel," Mr. Rowan said in an op-ed in the Free Press. 
"Foreshadowing Hamas's massacre, speakers at the gathering — hosted by various university departments and affiliates — advocated ethnic cleansing of Jews, referred to them as 'European settlers,' and repeated various blood libels," he wrote.
This is a huge deal. The Huntsman name is on half the buildings at Penn. This move will in now doubt impact Penn's fiscal and, perhaps more significantly, cultural actions going fwd https://t.co/VEYkOMLDWR


— Blake Kernen (@KernenBlake) October 15, 2023
Ms. Magill issued a statement Sunday condemning the attack by Hamas, the Palestinian Islamist group that launched the assault from its enclave in the Gaza Strip.
"I want to leave no doubt about where I stand. I, and this University, are horrified by and condemn Hamas's terrorist assault on Israel and their violent atrocities against civilians," Ms. Magill said. "There is no justification — none — for these heinous attacks, which have consumed the region and are inciting violence in other parts of the world."
She acknowledged that the Palestine Writes festival held Sept. 22-24 featured speakers "with a public history of speaking out viciously against the Jewish people."
"The University did not, and emphatically does not, endorse these speakers or their views," Ms. Magill said. "While we did communicate, we should have moved faster to share our position strongly and more broadly with the Penn community."
The Huntsman family has donated more than $50 million to the university, including the funding for Jon M. Huntsman Hall, the main academic building for the Wharton Business School.
Vahan Gureghian, a long-serving member of the Penn Board of Trustees, resigned after Friday's board meeting, saying "the Penn community has been failed by an embrace of antisemitism."