NEWS
Kendall Jenner And Bad Bunny Seemingly Go Instagram Official In New Gucci Ad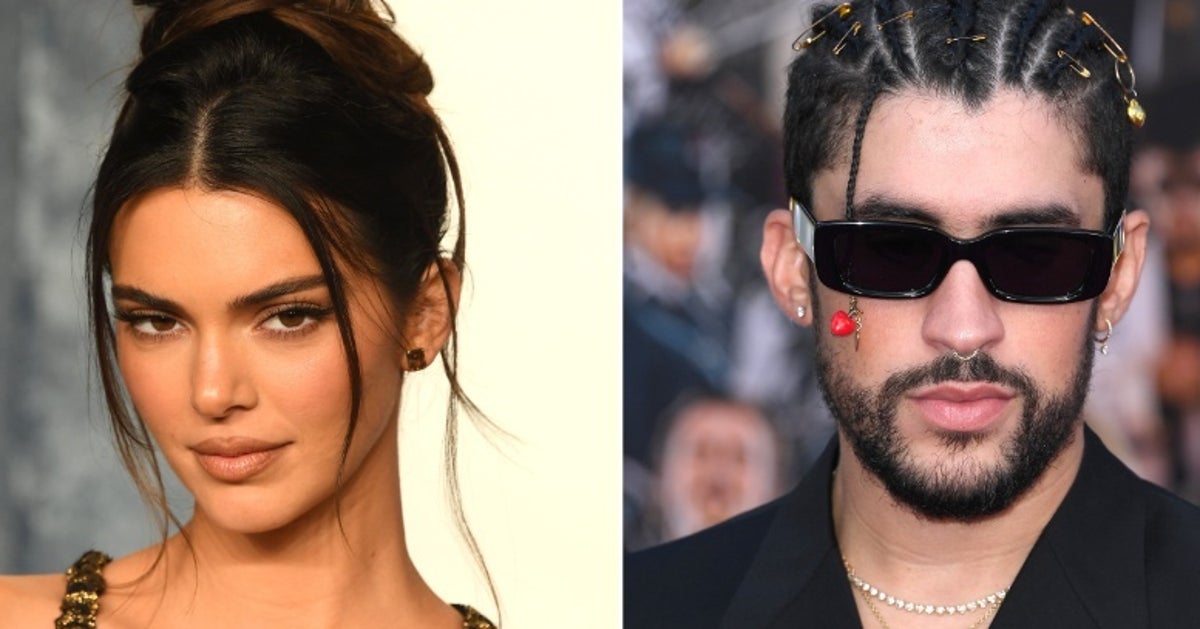 Kendall Jenner and Bad Bunny might have just confirmed their rumored romance by going Instagram official, or at least that's what fans on social media think.
Over the weekend, the two appeared together in a cozy ad campaign for Gucci Valigeria luggage.
In a series of photos, Jenner, 27, and Bad Bunny, 29, share some close moments at the airport. One snapshot shows the Puerto Rican rapper embracing the reality star as she laughs while leaning back on a pile of Gucci GG logo suitcases on a luggage trolley.
In a separate video clip, the pair walk side-by-side briskly through an airport in coordinating black outfits while carrying multiple luggage bags from the fashion house down an airport terminal.
"Adventures await," Gucci captioned the video on Instagram on Saturday.
Though neither Jenner nor Bad Bunny has publicly confirmed the dating rumors, fans on X reacted to the collaboration, with many celebrating the duo's purported relationship.
"Kendall jenner & bad bunny screams it couple ✨," one person wrote.
Another said, "Bad Bunny just keeps proving why he's my favorite Kendall boyfriend ever," alongside a screenshot of the singer's Instagram story, in which he posted the photo of him holding Jenner.
"The Kardashians" star also shared images and videos of the campaign on her Instagram account.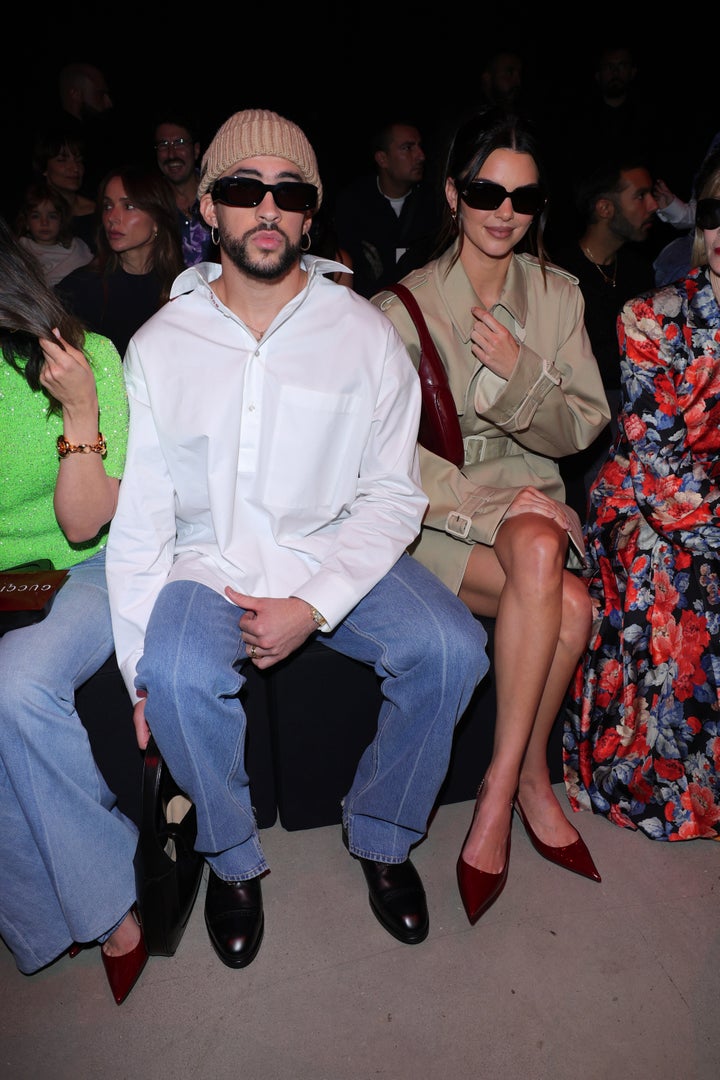 Representatives for Jenner and Bad Bunny, whose legal name is Benito Martínez Ocasio, did not immediately respond to HuffPost's requests for comment.
In August, Bad Bunny appeared to subtly tease his relationship with Jenner on his Instagram stories. The "Un Verano Sin Ti" singer shared a clip of a squirrel on what appeared to be a hiking trip, where the model's voice could seemingly be heard in the background.
In one clip, Bad Bunny can be heard conversing with a woman who sounds a lot like Jenner, gently warning her, "Mami, be careful."
"Rabies?" she asks in response, before he clarifies: "The mosquitoes."
When asked about her relationship with Bad Bunny, she sidestepped the questions, telling WSJ that she tries to "find the balance of keeping things private and keeping things sacred."
"People know everything about me, so what's left for me to protect? My private life, my personal life," he explained.