NEWS
Laura Ingraham's Latest Mental Gymnastics Are Astounding, Even For Her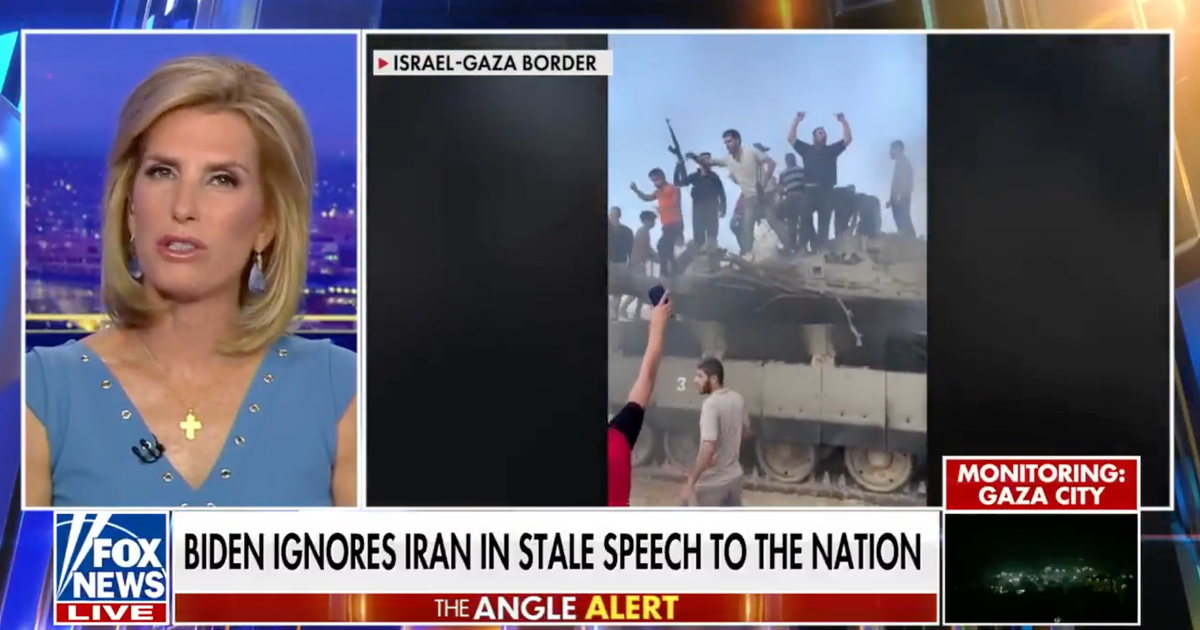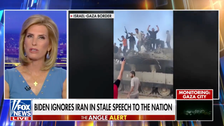 She played an excerpt from Biden's White House speech during Tuesday's broadcast of "The Ingraham Angle."
"This is a moment for the United States to come together, to grieve with those who are mourning," Biden said in the clip. "Let's be real clear: There is no place for hate in America."
"If he's really against hate, then he should call a prosecutorial cease-fire against his political adversaries like the former president, and direct his DOJ and DHS to stop making conservative Americans feel like they're the enemy or like they're the violent extremists out there," she said, referring to the departments of Justice and Homeland Security.
More than 2,000 people have died across the two sides of the Middle East conflict, which erupted Saturday when Hamas militants stormed into Israel and massacred hundreds of people, including many civilians, and took scores of hostages back to Gaza.
Israel has retaliated with relentless airstrikes on Hamas-controlled Gaza, devastating the dense civilian population in the Palestinian enclave.
In his Tuesday address, Biden condemned Hamas' attack and pledged support to Israel, while urging against seeing the militants as representative of the entire Palestinian cause.
He said there was no place for hate in the U.S. against Jews, Muslims or anybody else. "What we reject is terrorism," he said.
Trump has been accused of 91 felonies across four indictments. They relate to his handling of classified documents, his attempted coup, his push to overturn Georgia's 2020 election results, and the alleged falsification of business records over a hush money payment to a porn star ahead of the 2016 election.