How unexpected and positive it is to hear Premier Moe state what should be obvious: "We are all Canadians first," writes Elaine Arnusch.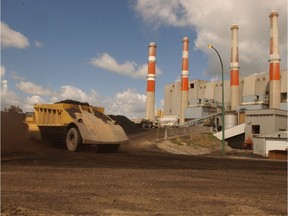 How refreshing to read the truly newsworthy headline of this surprising article! That the federal and provincial governments would work together on the crucial issue of the environment should be a given. However, our Sask. Party government has chosen constant confrontation lately rather than collaboration, so agreeing to work together is a welcome respite.
Regina Leader Post Headline News
Sign up to receive daily headline news from Regina Leader-Post, a division of Postmedia Network Inc.
By clicking on the sign up button you consent to receive the above newsletter from Postmedia Network Inc. You may unsubscribe any time by clicking on the unsubscribe link at the bottom of our emails. Postmedia Network Inc. | 365 Bloor Street East, Toronto, Ontario, M4W 3L4 | 416-383-2300
How unexpected and positive it is to hear Premier Moe state what should be obvious: "We are all Canadians first." I hope his statement indicates a recognition on his part that the majority of Saskatchewan residents agrees with his statement and expects his government to take seriously the obligation to work with the federal government on shared priorities rather than consistently seeking to exaggerate differences and manufacture grievances.
Elaine Arnusch, Regina
Recommended from Editorial
SHARE YOUR VIEWS
The Leader-Post welcomes letters, which should include the writer's name and phone number.
Submissions will be verified and edited before publication.
We publish the names and community of all letter writers.
Emailed letters are preferred but do not send letters as attachments.
Writing more than one letter a month is discouraged and "open" letters are not accepted.
Email: letters@leaderpost.com
Send to: 300-1964 Park St., Regina, Sask., S4N 7M5
Want to know how we decide what to cover and how editorial decisions are made at the Regina Leader-Post and Saskatoon StarPhoenix? Get the weekly Letter From the Editor newsletter from the Editor in Chief Russell Wangersky and join the discussion on what goes into covering news and delivering commentary, both in print and online. Click here to subscribe.
Learn More: latest news on stimulus,u visa latest news,o panneerselvam latest news,g dragon latest news,latest news about stimulus check,j cole latest news,p chidambaram latest news,hepatitis b latest news,sarah g latest news,l&t latest news,p square latest news,