If the prime minister doesn't have enough fight left in him to tackle the myriad problems choking the world, he might opt to pick one last battle at home, in the form of an autumn campaign.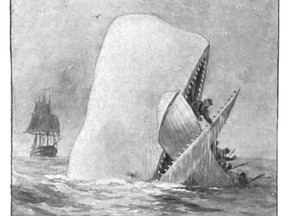 If former British politician Enoch Powell was right in asserting that "all political lives … end in failure," what can Justin Trudeau do to avoid his fate?
Some would say it's too late. Having limped to re-election with a measly 32.4 per cent of the vote, Trudeau has entered his third term with little of the verve of his first. This is a government going through the motions. As ever, it is more concerned with the optics of governing rather than the execution of government. Just ask RCMP Commissioner Brenda Lucki.
Trudeau's non-enthusiasm for office would be harmless if all were well in the land. But the vortex of consumer price inflation and rotten geopolitics is throwing plenty of spanners into Canada's works. Airports remain a mess and the recent Rogers outages have reminded Canadians just how much they pay for not much in the way of service. Today's circumstances are enough to ruin even the best-laid plans.
Not that Trudeau has put forward much in the way of plans. And what plans he does have (i.e. spend, spend, spend) are co-created with the even spendier NDP. A policy of profligacy risks worsening inflation at a time when Canadians cannot afford for it to get worse. Things are already bad enough.
If Trudeau doesn't have enough fight left in him to join the battle against the myriad problems choking the world, he might opt in to picking one last fight at home, in the form of an autumn election. Yes, there was one just last year and yes, the ink of the deal with the NDP is barely dry, but the short-to-medium future is one of enormous political pain, and so one last domestic tilt could be in the cards.
As any incumbent will tell you, the joy of incumbency is in controlling the timetable; the Liberals can either fight now, when things are grim, or later, when things are likely to be worse, possibly much worse. Going early would also play to Trudeau's sense of history. Winning a fourth election in a row? Harper couldn't do it. Nor could Trudeau 1.0. More importantly, defeating Pierre Poilievre — presuming he wins the Conservative leadership — would represent a victory over the forces of darkness, the purveyors of negativity to which Trudeau views himself as the antidote. Winning that fight would provide one hell of an off-ramp.
There's no alternative, really. Having failed to groom a successor, Trudeau remains the Liberal party, and the Liberal Party remains Trudeau. If the prime minister's career isn't to end in failure, he is going to have to duke it out with Poilievre, so he might as well do it when the new Tory leader is squatting over a divided party.
Just how divided that party is, however, remains open to interpretation. The current schmozzle over Patrick Brown's expulsion from the leadership race could mean something, or it could mean nothing. We'll get an indication come September but one suspects most current members of the Conservative Party are, above all, sick and tired of losing. Having failed three times to spear Trudeau at the polls, the membership reckons Poilievre is an Ahab capable of vanquishing the Tories' Moby Dick.
Or could it be that Trudeau is actually Ahab in the current scenario, and the putative Tory leader is the villain that Trudeau can't resist? As Trudeau watches Poilievre trash institutions such as the press, central bank and the courts, does he feel it's his responsibility to make the kill?
If so, Trudeau should re-read his Melville and remember that Ahab dies. Returning to politics, a three-term incumbent faces long odds at the best of times, and these are far from that. If the prime minister wants to avoid ending in failure, he should prepare his party to fight under the banner of a new leader.
It would take humility (and a credible successor). But it would spare Trudeau the ignominy of losing to somebody he clearly can't stand, while at the same time giving his party a better chance to win.
Andrew MacDougall is a London-based communications consultant and ex-director of communications to former prime minister Stephen Harper.
Ottawa Citizen Headline News
Sign up to receive daily headline news from Ottawa Citizen, a division of Postmedia Network Inc.
By clicking on the sign up button you consent to receive the above newsletter from Postmedia Network Inc. You may unsubscribe any time by clicking on the unsubscribe link at the bottom of our emails. Postmedia Network Inc. | 365 Bloor Street East, Toronto, Ontario, M4W 3L4 | 416-383-2300
Learn More: healthy food near me,health care privacy part 2,health store near me,health triangle,health plan of san joaquin,health o meter scale,health hut,health partners plans,heath zenith,health related fitness,health o meter,health unlimited,health food near me,health gear inversion table,health warrior,no healthy upstream,health journeys,health right 360,healthx,health union,health unit coordinator salary,health gauge des moines,health village imaging,health gorilla,health zone,health nut cafe,health 3.0,how much health does the ender dragon have,health kick,health verity,health velocity capital,health quarters,how much health does the wither have,health 101,c health lebanon va,e health messaging,m health maple grove,healthxl,health 5e,i health inc