NEWS
Meek Mill Mocked for Quitting Smoking Amid Snoop Dogg Prank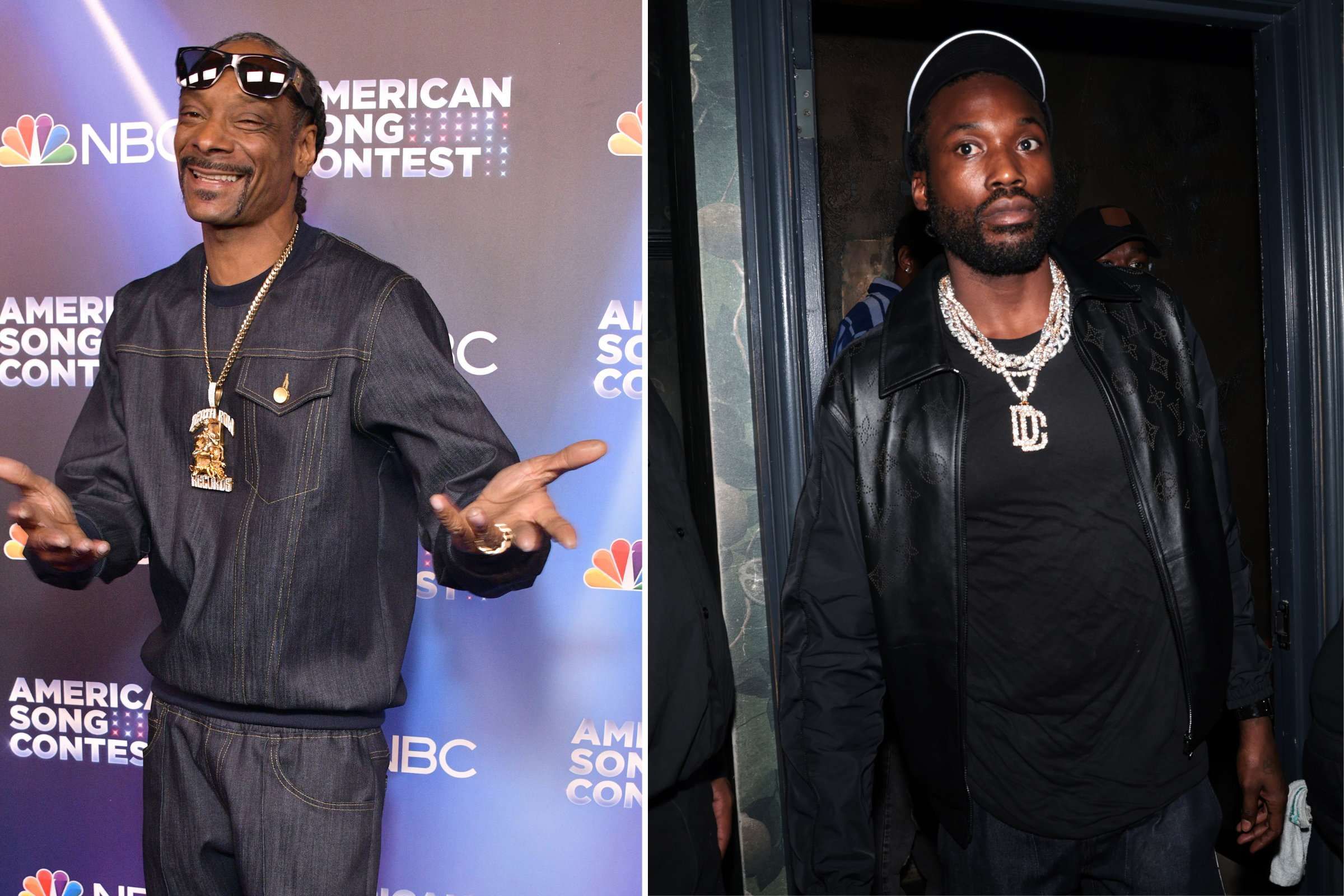 Rapper Meek Mill has been mocked for vowing to quit smoking marijuana after his counterpart, Snoop Dogg, pretended to do the same.
Mill, 36, took to X, formerly Twitter to say he was giving up smoking because doctors told him he had "a lil bit [of] emphysema" and was inspired by Snoop's cryptic announcement he was giving up "smoke."
"Ima go to Dubai and completely stop smoking … ima follow snoop, my doctor said I got a lil bit emphysema in a chest if I don't stop smoking it cuts my lifeline in half, I was addicted to the nicotine and this new weed got too many chemicals and too risky to play with my mental!" Mill wrote.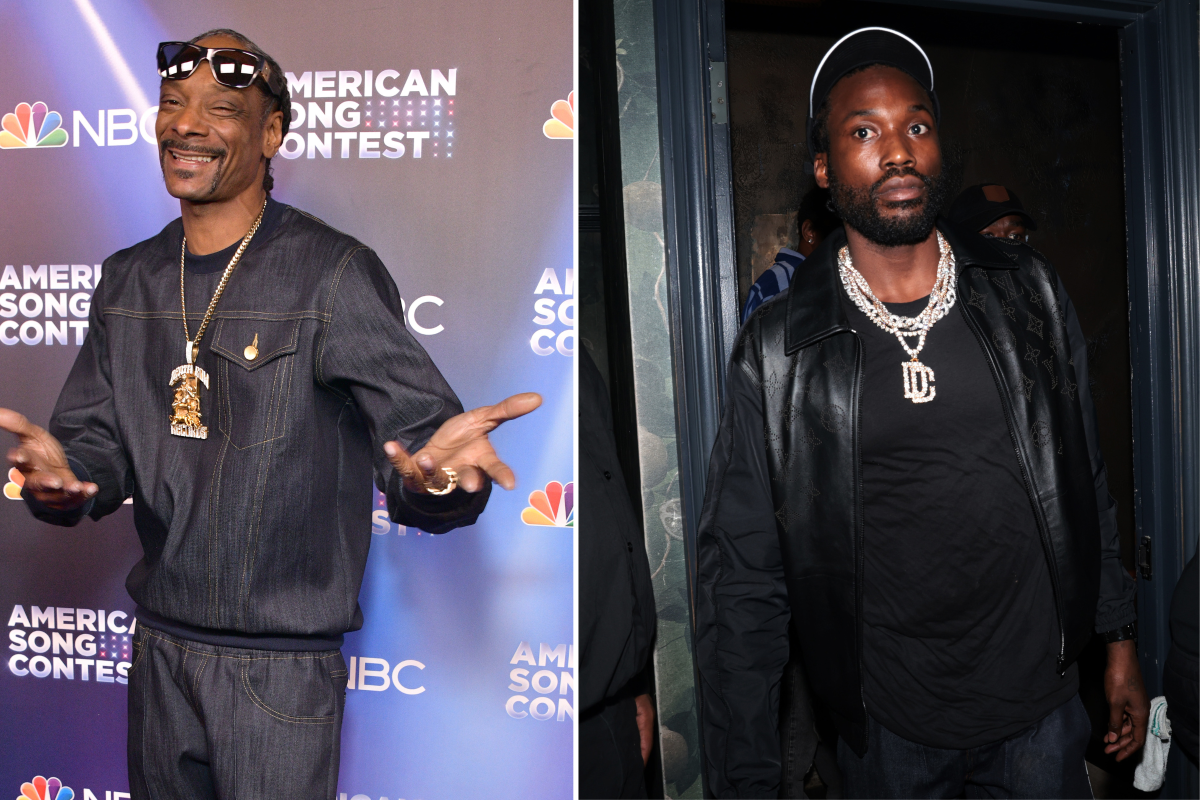 On Thursday, the 52-year-old rapper who is known for his love of the recreational drug, took to social media to say he was quitting "the smoke" for good.
"After much consideration and conversation with my family, I've decided to give up smoke. Please respect my privacy at this time," he posted on Instagram and X, surprising many given his long association with weed.
But in a shocking twist, Snoop's announcement was revealed to be a prank and he was actually talking about a smokeless outdoor fire which he was promoting.
"I'm giving up smoke. I know what you're thinking, 'Snoop smoke is kind of your whole thing,' but I'm done with it," the rapper began in a social media post on Monday.
"I'm done with the coughing, and my clothes smelling all sticky icky. I'm gonna smokeless. Solo Stove, fix five. They take out the smoke. Clever."
Many fans reacted positively to Snoop's prank, but then others turned their attention to Mill and wondered what his reaction would be.
"Meek Mill was talking about giving up smoking after Snoop put out that going smokeless stuff, man wasn't even talking about weed.." posted one person.
Another added: "Nobody was fooled more by Snoop's marketing ploy than Meek. Bro wanted to turn over a new leaf. Or no leaf at all for that matter."
And a third wrote: "Snoop: I'm done with smoke. Meek: Yeah, same. Doc said it's doing real damage to my body. Either I stop or ima die. Thanks for the example [praying emoji] Snoop: Jk nephew. Was selling a lil fire thingy."
Newsweek contacted Mill's representatives by email for comment.
Mill is no stranger to facing criticism online and earlier this year, was slammed for filming a music video at Ghana's presidential palace. He attended Jubilee House in late December 2022, where he met with Ghana's president, Nana Akufo-Addo, and other government officials.
People online reacted in horror to the video, which included drone footage flying over a high security building.
Sam Okudzeto Ablakwa, the country's former deputy education minister, shared his thoughts on X.
"All those responsible for this despicable desecration of the Jubilee House by Meek Mill must be fired immediately. How do those explicit lyrics from the president's lectern project Ghana positively? Is Ghana's seat of government no longer a high security installation?" he wrote.
Journalist and TV producer Jude Mensa Duncan said: "This is so so embarrassing. The sad part is, the ordinary Ghanaian can't even stand infront of the jubilee house to take a picture. So why allow someone fly a drone over the place ??"
Uncommon Knowledge
Newsweek is committed to challenging conventional wisdom and finding connections in the search for common ground.
Newsweek is committed to challenging conventional wisdom and finding connections in the search for common ground.