Ghana Engineer Company (GHANENG COY 10) serving with Multidimensional Integrated Stabilization Mission in Mali (MINUSMA), on 4 July 2022, mounted a guard in honor of the Force Commander (FC), Lt Gen Cornelis Johannes Matthijssen at the Timbuktu airport.
The MINUSMA FC who was on a 3-day working visit to Sector West, in the company of the Sector Commander, Brig Gen Joel Bewanlo, visited the Sapper's Camp, where he was welcomed by the Officer Commanding (OC) GHANENG COY 10, Lt Col Edward Kofi Poku.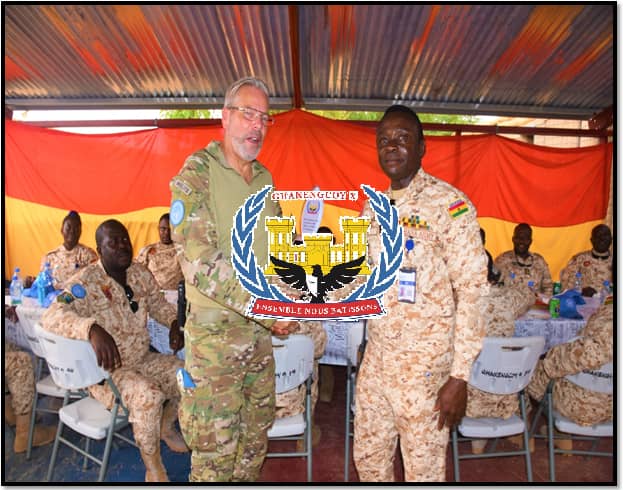 The FC was given a detailed brief covering the scope of engineering operations of the unit. The FC, during the visit, discussed the challenges facing the unit as a result of the stalled rotation and the logistical challenges.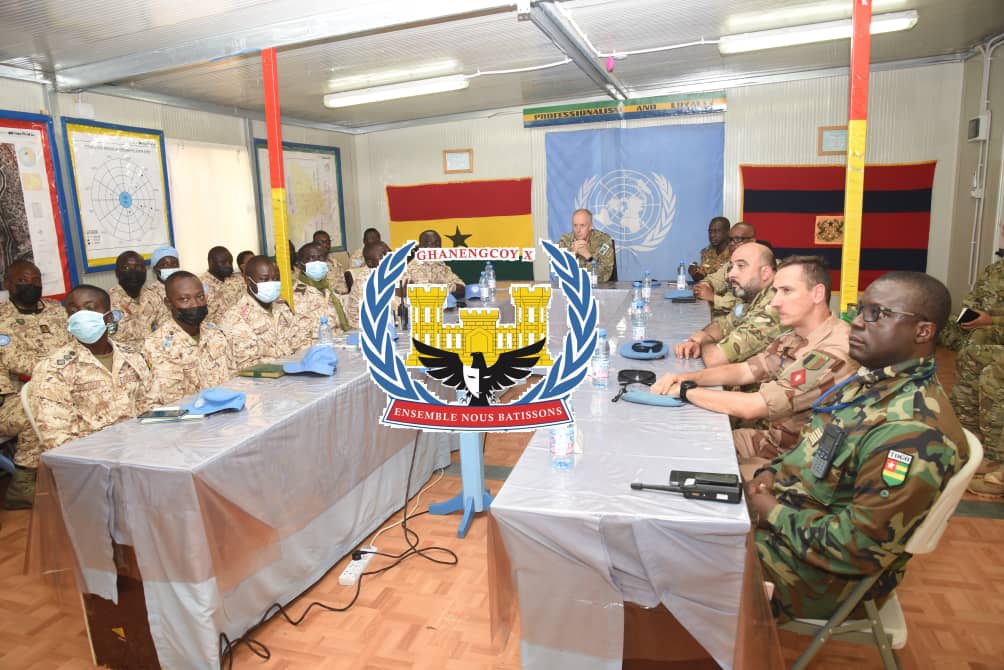 He also highlighted the rotation challenges faced by the West African countries in MINUSMA. He further indicated that he was hopeful that the lifting of the sanctions would allow for the successful completion of the rotation.
In February 2022, Lt Col Edward Kofi Poku took over the Ghana Engineer Company 10 (GHANENGCOY 10) command from Lt Col Emmanuel Kojo Appiah, the OC, GHANENGCOY 9, serving with MINUSMA at a brief ceremony at the Sappers Camp, located in the Integrated Sappers Camp in Timbuktu.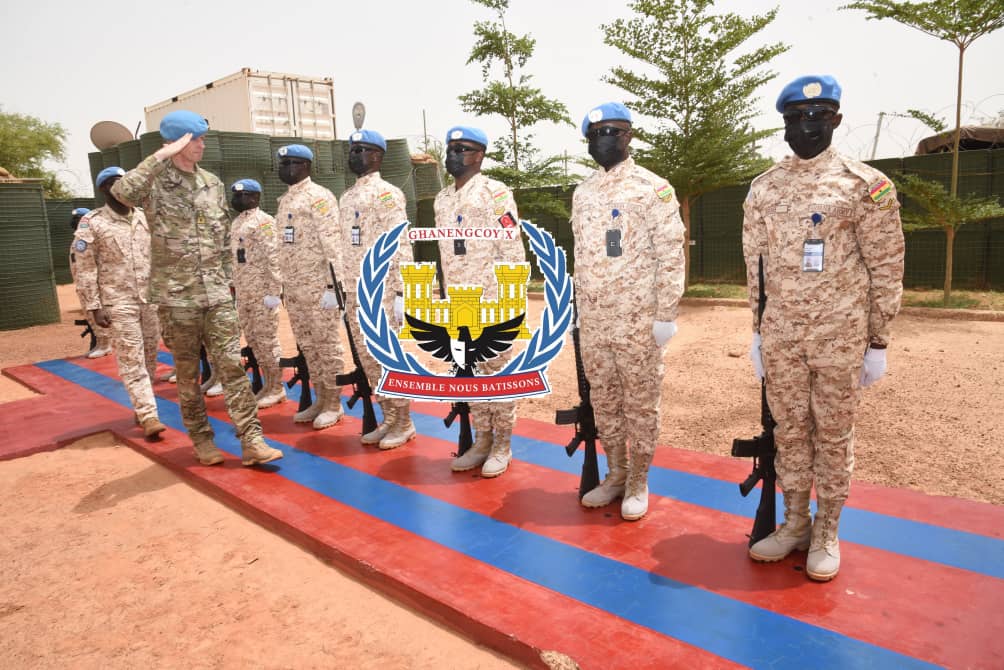 The Force Commander, Lt Gen Cornelis Johannes Matthijssen, expressed his appreciation to GHANAENG COY 10 for a good job done so far, despite the numerous challenges, and congratulated the Officer Commanding, Lt Col Edward Kofi Poku, and his team for the ongoing engineer works in the Sector.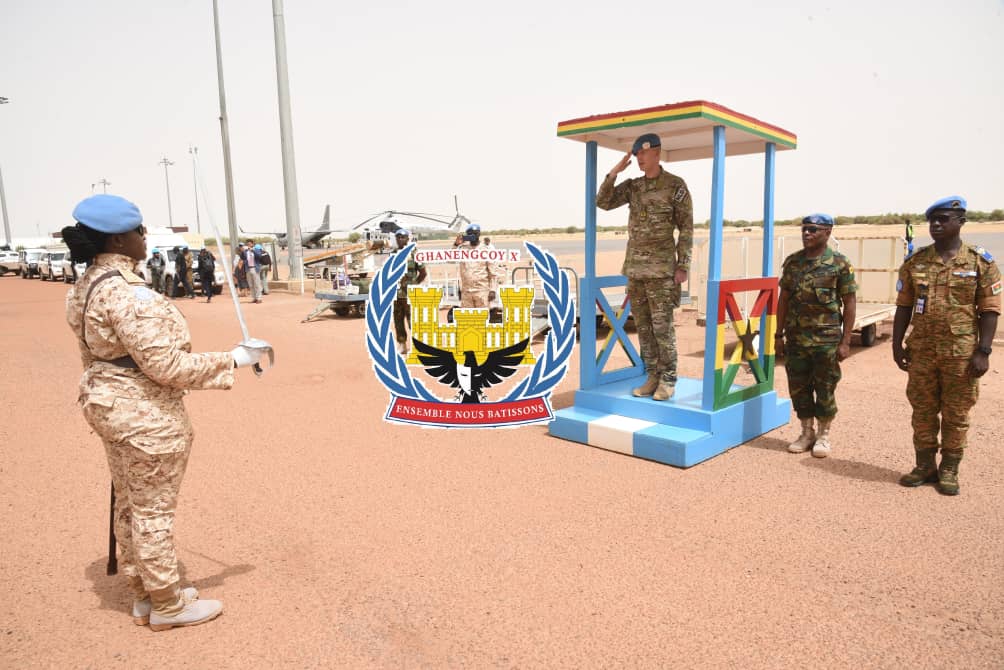 During a short lunch, the Force Commander, who was accompanied by the MINUSMA Forces Sergeant Major and other dignitaries from the Mission Headquarters, again, took time to interact with the Officers of the Unit.
Learn More: latest news on stimulus,u visa latest news,o panneerselvam latest news,g dragon latest news,latest news about stimulus check,j cole latest news,p chidambaram latest news,hepatitis b latest news,sarah g latest news,l&t latest news,p square latest news,