NEWS
MTG fantasizes about Trump as speaker, saying it would be "the House of MAGA"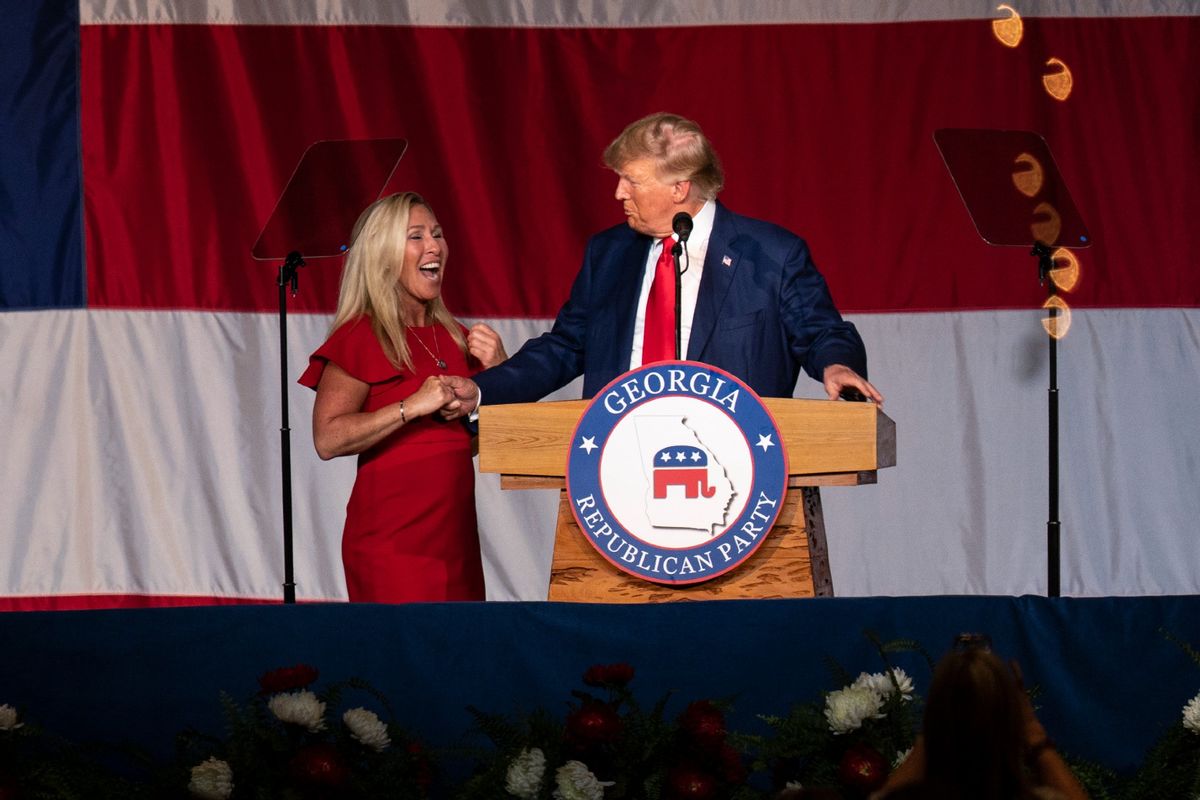 Following the right-wing coup that ousted Rep. Kevin McCarthy, R-Calif., on Tuesday, there has been much talk of who will take his place, with Donald Trump's name thrown almost immediately into the mix.
Rep. Marjorie Taylor Greene, R-Ga. jumped on this with fervor, stating earlier in the week that Trump is the only candidate for Speaker she is currently supporting. And she doubled down on that on Thursday, fantasizing about just what it would look like to have him in that position.
"If Trump becomes Speaker of the House, the House chamber will be like a Trump rally everyday," she wrote to X (formerly Twitter.) Adding, "It would be the House of MAGA!!!"
To this, Senate Majority Leader Chuck Schumer replied quickly after, giving that a hard pass by way of a real zinger, writing, "No thanks, we're good. We've seen a Trump rally at the Capitol already."
As Politico points out, "The former president on Wednesday seemed to brush aside the idea of throwing his name into the speakership race, saying he was more focused on the race for the White House. But by Thursday, he was considering making a visit to the Capitol, where he would be open to pitching himself for the role." In his back and forth on this, he even shared an image to social media of him with the gavel.