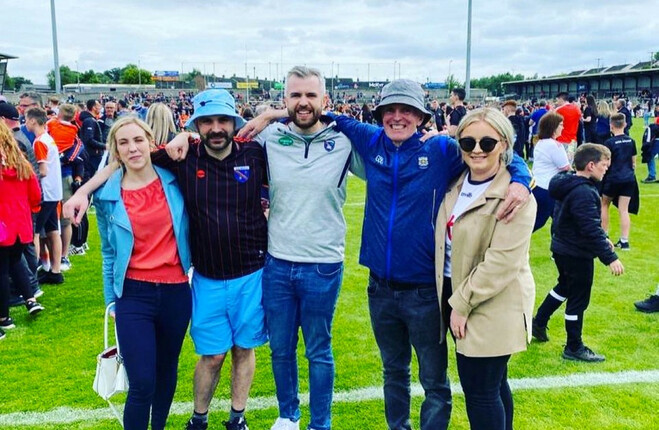 Niall and Natalie McNally on a family day out. Photo provided by Niall.
# Natalie McNally
Natalie McNally's brother: 'Everyone on the island' must be aware of appeal for info on her murder
Niall McNally said that his family need the support and awareness of 'everyone across the island'.
NATALIE MCNALLY WAS someone who cared about justice and equality – she was the kind of person who took action to support causes she believed in.
A passionate believer in LGBTQ+ and women's rights, the 32-year-old was also bubbly, positive, and ultimately a "people person", according to her brother Niall. 
In the devastating, and oftentimes surreal weeks that have followed Natalie's brutal murder on the night of 18 December, Niall has found himself as his sister often was in life – at the centre of things, and surrounded by people. 
"I have wanted to be strong for my parents and my younger brothers, who are struggling. I am totally focused on the investigation, we all are. This has hit everyone differently, but we are all determined to get justice for Natalie," he told The Journal. 
Natalie was 15 weeks pregnant when she was fatally stabbed. The PSNI has released footage of a suspect in the murder case entering Silverwood Green, where Natalie lived, at 8.52pm, and leaving at 9.30pm that night. 
Her brother Niall is asking everyone in the North and in the Republic of Ireland to study the CCTV footage and to make themselves aware of the PSNI appeal, as he believes there is a possibility the killer could flee across the border. 
"The man in that video has a very specific walk – that is the kind of mannerism someone may recognise years later. It is crucial that everyone is on the lookout because the smallest thing could help," Niall said. 
"We think that the murderer is still in the North, but in cases like this one you do hear of people trying to flee. We are confident in the PSNI and trust they can bring whoever did this to justice, but we need everyone's awareness and support right now too," Niall said.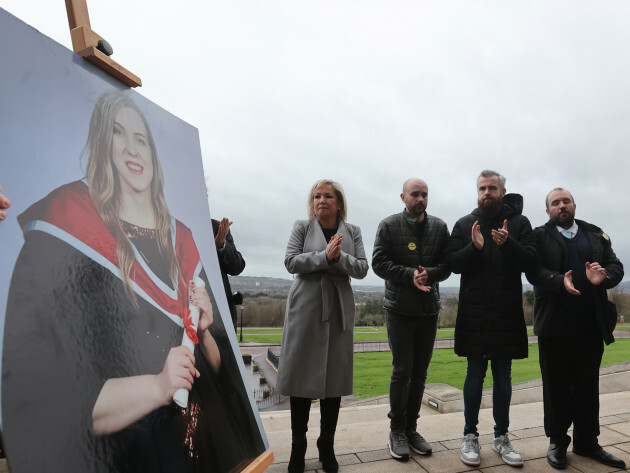 PA
Michelle O'Neill with Natalie McNally's brothers (left to right) Declan, Niall and Brendan during a vigil for women who have died in violent circumstances. PA Images.

PA

On 13 January, a 46-year-old man was arrested in connection to Natalie's murder, but he was later released on police bail. 
Two men were also arrested before that, a 32-year-old who was released on bail, and a man in his thirties who was released unconditionally and is no longer considered a suspect. 
Niall said that his family are "sitting tight" waiting for someone to be charged, and that they have learned to "take it with a pinch of salt" when an arrest takes place. 
"We, as a family, do not know who has done this to Natalie," Niall said. 
"This person is hiding, he is not going to confess. Somebody knows something about where he is. We are asking that person to come forward and be the hero here. Give up your loyalty – the person who did this to Natalie doesn't deserve it. If he can do that to my sister, he can do it to the person who is helping him hide – or anyone.
"If someone is scared of this person, the police can help you. There is also a Crimestoppers award of £20,000 there that can help you too. Everyone will be safer when this person is behind bars." 
Niall is also asking anyone who interacted with Natalie to come forward, as his sister had a wide social media following through her job as part of the Translink communications team, especially on Twitter. 
"You might not think that a few messages, or replies in a thread is significant, but there could be some small piece of information in there that could help ," he said. 
The PSNI believe that whoever killed Natalie had a pre-existing relationship with her, and she was comfortable letting them into her home. 
Her brother points out that that does not necessarily mean a romantic relationship, but rather it could be a friend, "or someone she simply knew of". 
'Natalie was in her own home'
Since Natalie's death, Niall has become increasingly aware of instances of gender-based violence reported in the media. 
"There is a pandemic of violence against women in the North and the South, and it has to end. Two weeks after Natalie was killed, Bruna Fonseca, a young Brazilian woman was killed in Cork.
"It feels like every week – every few days – I read about another incident. Women need to feel safe in their homes and on the street. Natalie was in her own home. 
"We need to look at it on every level and take action, from catcalling on the street to these tragedies, it isn't right, women are entitled to feel safe," he said. 
Niall was the first member of his family to appear in front of the media to urge anyone responsible for Natalie's death to confess. He has had little time to process what happened to his sister. 
"My brothers and I stepped up to do the press conferences initially, but now my parents have been able to participate in that. 
You never think you are going to suddenly be in front of the media talking about your daughter being killed, that's not something you are prepared for in life. So considering that, and everything we have been through, my parents are doing well.
Noel and Bernadette McNally, in a video interview with the Belfast Telegraph, reminisced about Natalie's interests – she loved her cats, her job, the band The Killers, and she was excited about her pregnancy. 
"Ah, we were all excited. Dean would have been his name. Dean for a boy, and Zara for a girl. She was going to tell the wider family about the baby at Christmas, and reveal the gender then. Her scan was booked for beforehand," Niall said.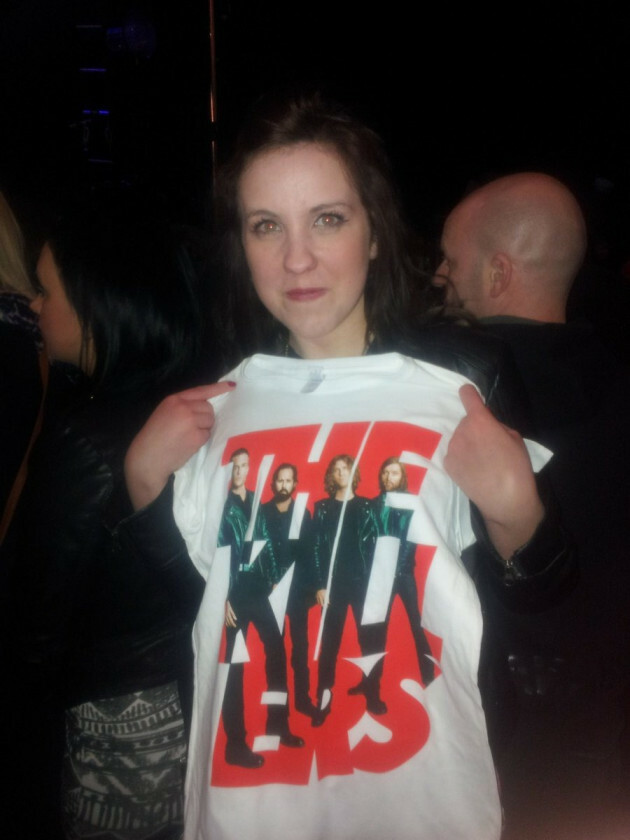 Natalie McNally, who was murdered in her home on 18 December. Photo provided by Niall McNally.

Though there have been times of overwhelming sadness, Niall says that the front door in the family home never stops, and the kettle has been on the boil for a month straight.
"It feels like no matter what religion, race, or political background people have, they are with us, they want the killer to be caught.
"We've had politicians from every party in the house. They just want to show their support, and we are happy to have them. They aren't there to win votes, they want to help," Niall explained. 
Often, the McNally family will simply talk about Natalie over a cup of tea.
"We find ourselves remembering the good times. We aren't all sat around with sad faces all day – often we are smiling, laughing, and talking about memories of her. That's what she'd want us to do," Niall said. 
"Natalie was a positive person. Her shining personality rubbed off on others and her heart was full of happiness and joy.
"She loved getting into her activism with things she truly believed [in], especially women's rights. She helped with the repeal the 8th Amendment campaign in Ireland and she also cared deeply cared about LGBT+ rights, she helped to arrange Translink's part in the Pride parades in Belfast.
"We are all proud of all her amazing qualities, and we'll take that in our stride now and aim to be a bit more like her," he added. 
It is hard for Niall and his family to think about what they could do in Natalie's memory when the person responsible for her death has not been brought to justice. 
"Down the line, we would love to do something to keep her legacy alive, but right now we are focused on getting justice, it's hard to think about anything else," he said. 
Renewed appeal
The PSNI Major Investigation Team renewed their call for information about the murder of Natalie McNally on 18 January. 
Detective Chief Inspector Neil McGuiness stated that the team has carried out hundreds of door-to-door enquiries and seized over 4,000 hours of CCTV footage. 
"We previously released CCTV footage and our efforts to identify the man in this footage remain ongoing. It shows the suspect arriving at Silverwood Green that night at 8.52pm, and then the same figure walking away at 9.30pm.  Please remember, this was the night of Sunday 18 December – that's the same day as the World Cup Final. 
"I'm asking you to cast your mind back to that Sunday. If you witnessed anything untoward – no matter how insignificant it may seem – or if you have captured dash cam or CCTV footage, please get in touch," he said. 
McGuiness appealed to anyone who noticed someone they know acting strangely that night to come and speak to the authorities. 
"Maybe you recognise the rucksack or noticed that a rucksack was missing for a period of time or indeed is still missing. The suspect captured in the CCTV footage has an unusual gait.
"We remain absolutely determined to bring him to justice for this heinous murder. Please contact police on 101 with any information at all no matter how insignificant you think it is," he added. 
You can access the Crimestoppers appeal here, and the PSNI'S Major Incident Public Portal, where footage photos, and information can be submitted here.
A mix of advertising and supporting contributions helps keep paywalls away from valuable information like this article.

Over 5,000 readers like you have already stepped up and support us with a monthly payment or a once-off donation.


For the price of one cup of coffee each week you can make sure we can keep reliable, meaningful news open to everyone regardless of their ability to pay.

Learn More: latest news on stimulus,u visa latest news,o panneerselvam latest news,g dragon latest news,latest news about stimulus check,j cole latest news,p chidambaram latest news,hepatitis b latest news,sarah g latest news,l&t latest news,p square latest news,