NEWS
NFL fan goes into labor while attending Cowboys game: 'My water broke'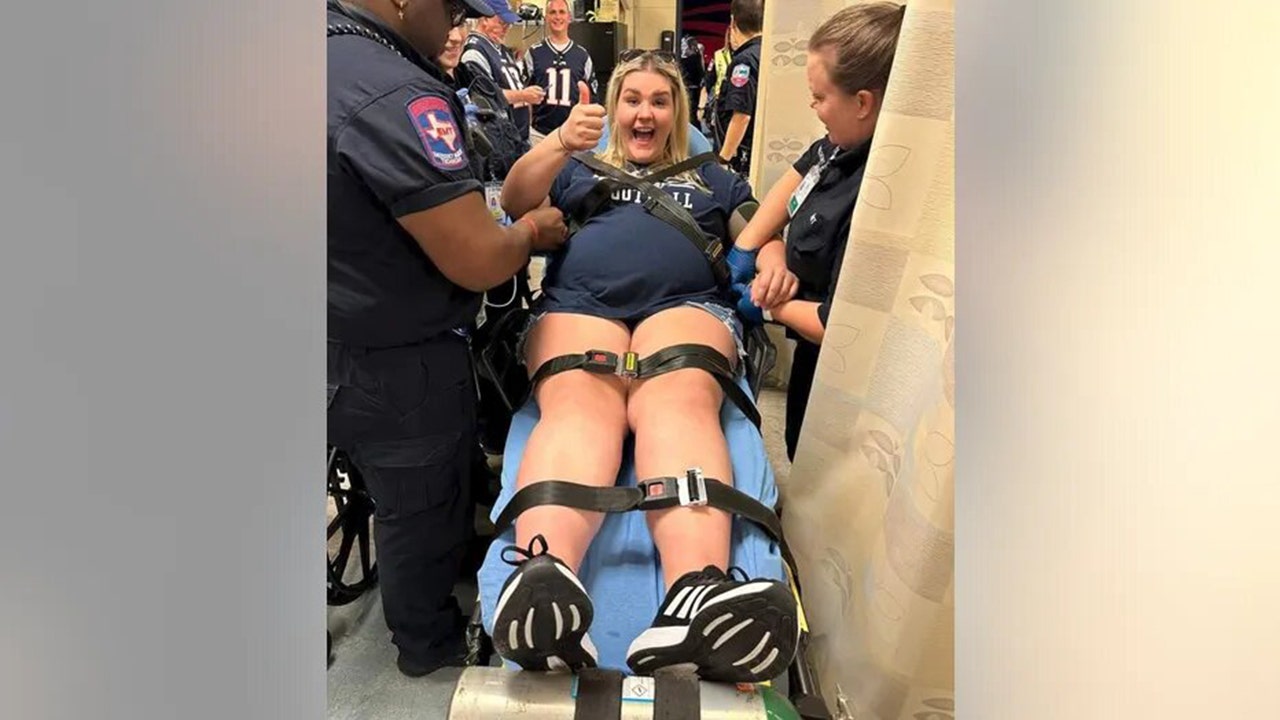 A couple attended last Sunday's game between the Dallas Cowboys and the New England Patriots rooting for opposing teams. 
Haley Waterman is a Cowboys fan, and husband Tyler supports the Patriots. But they both ended up having one very special reason to celebrate — a newborn baby.
The Watermans, along with Tyler's father and brother, who are also Patriots fans, watched the Cowboys score a touchdown in the second quarter. 
Moments later, Tyler realized his wife was going into labor. 
CLICK HERE FOR MORE SPORTS COVERAGE ON FOXNEWS.COM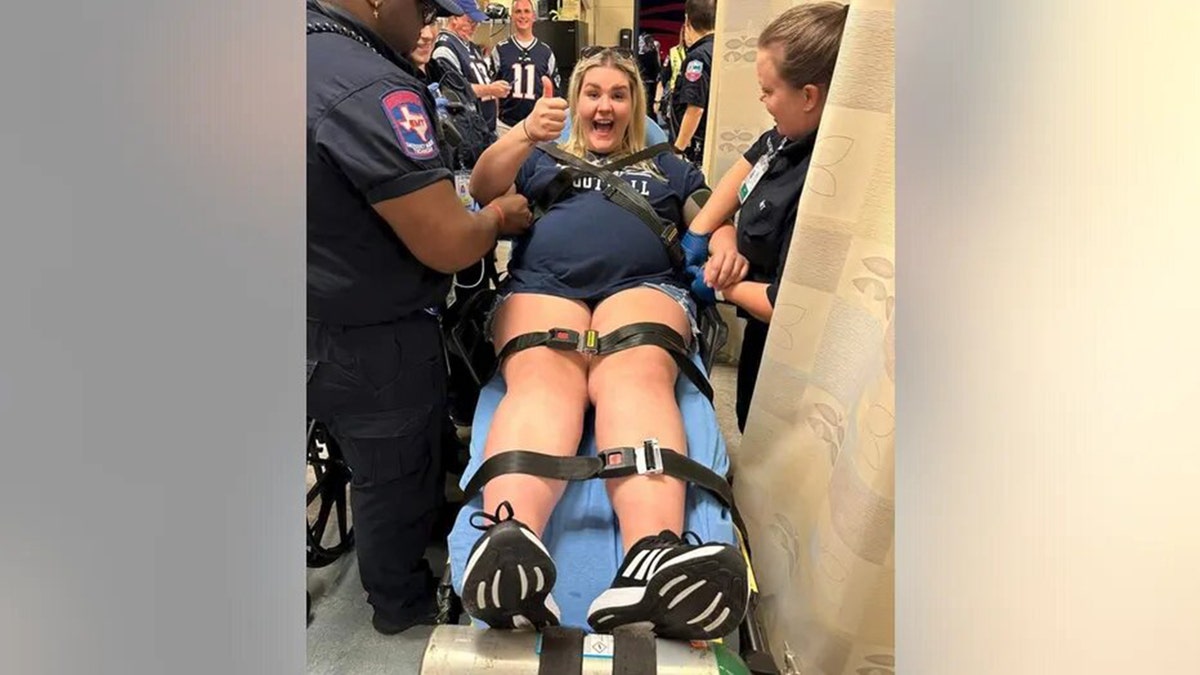 "I think it was right about the time that the Cowboys got their first offensive touchdown," Tyler recalled via Fox 4 News Dallas-Forth Worth.
"And then I stand up, and my water broke. Everyone is staring at me," Haley said.
COWBOYS COACH ADMITS TEAM WILL ASK EX-49ERS QB TREY LANCE FOR INSIGHT AHEAD OF GAME AGAINST SAN FRANCISCO
But those stares became cheers as fans sitting in the stands around the Watermans realized Haley was about to become a new mom. Haley shared a conversation she had with the paramedics who took her to a hospital.
"They said they always just have drunk people that they needed to take care of. So, I'm glad I was the first for them," she said via Fox 4 News Dallas-Forth Worth.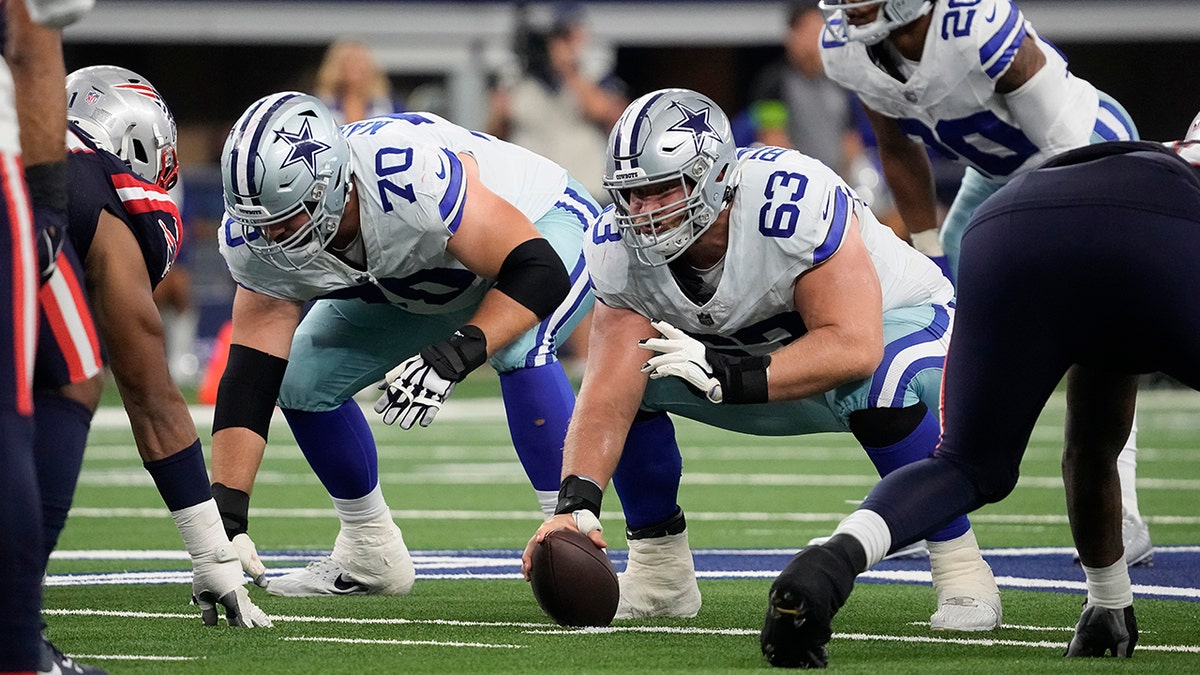 The Cowboys cruised to a 38-3 win over the Patriots and improved to 3-1 on the season. Despite leaving the stadium to go to the hospital with his wife, Tyler said he still took a moment to check on the game.
"I pulled out my phone and looked at the score and said, 'I'm glad we ended up having to leave because it would have been hard to stay there and witness what happened on Sunday,'" Tyler said.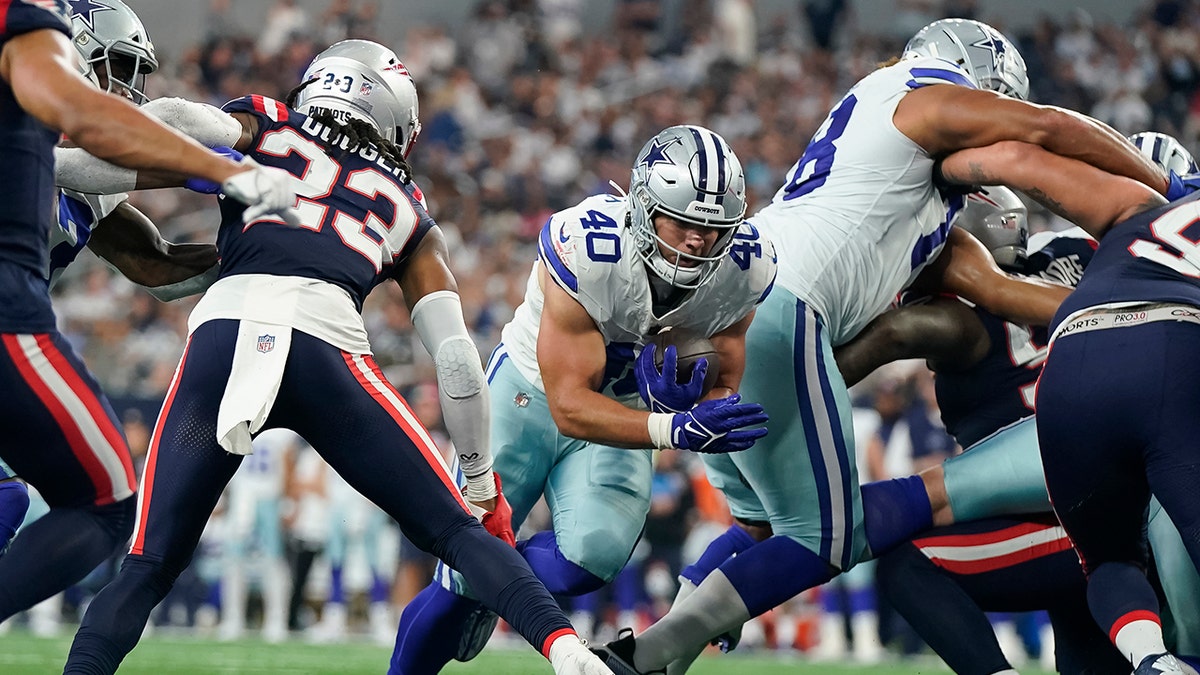 The Watermans welcomed their newest addition to the family, Delaney, shortly after 4 a.m. Oct. 2. She was born a few weeks early, but she is happy and healthy.
Haley is hoping her daughter eventually becomes a Cowboys fan but said she will ultimately let her pick which NFL team she likes the most.
"I hope that she makes the right decision and becomes a Cowboys fan for life, but I will let her decide," Haley said.
CLICK HERE TO GET THE FOX NEWS APP
"She's got onesies in both, so it's her decision," Tyler said.