NEWS
Nice Weekend Weather Ahead Overall – WSVN 7News | Miami News, Weather, Sports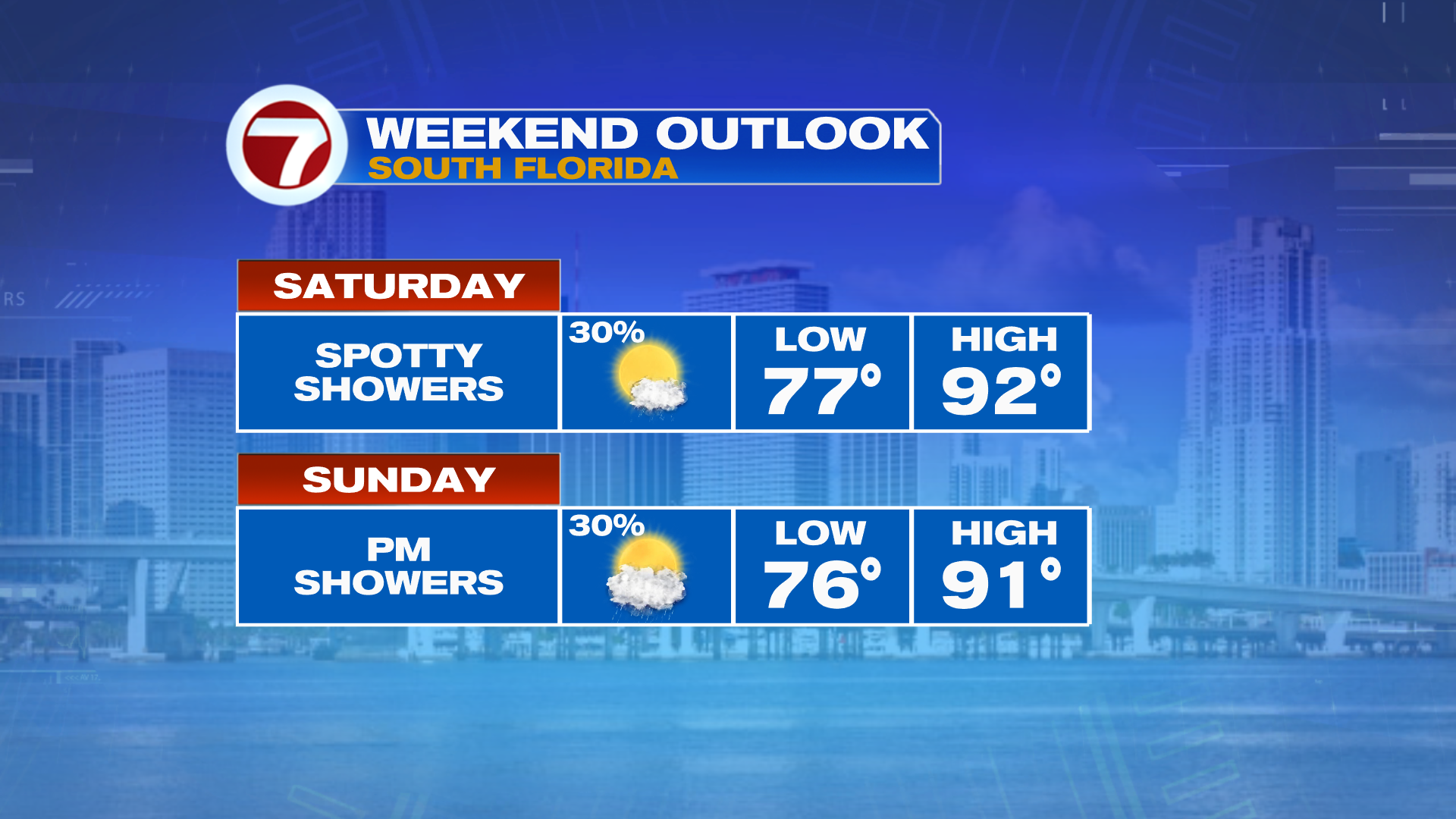 Well this week has been dramatically nicer compared to last week with plenty of sunshine and dry conditions along with "not as humid" air ever since Tuesday.
Thankfully, this trend continues into our weekend with high pressure and some dry air staying in control of our pattern.
It is still rainy season, however, so it won't be completely dry but rain chances will be below normal for this time of the year.
This Friday, expect lots of sunshine with just a few spotty showers possible in the afternoon and evening. Record highs could be tied or broken in Miami, Marathon and Key West!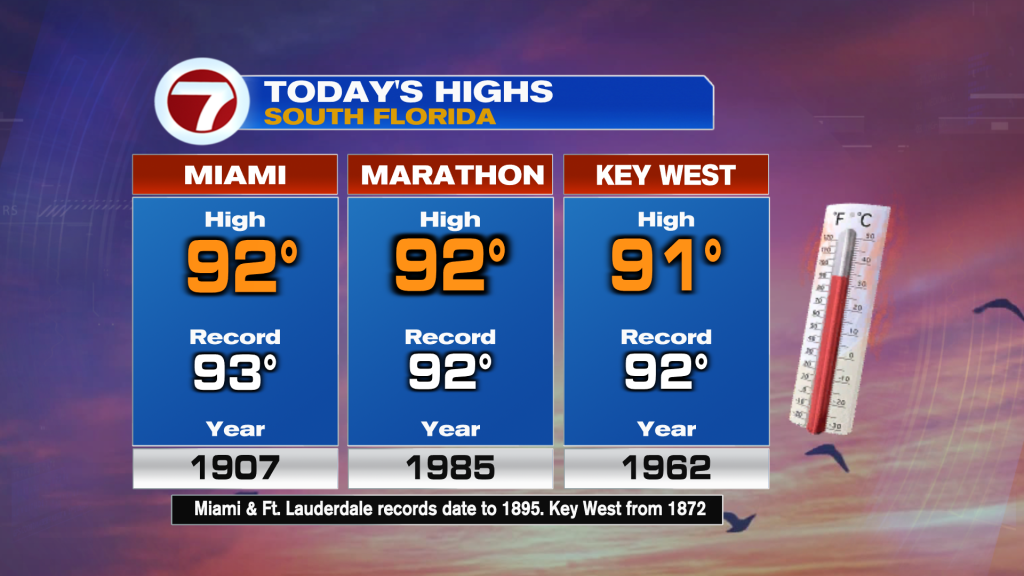 Expect lots of sunshine through much of the day on Saturday, with just the chance for a few late-day showers. Record heat will be possible with highs in the low 90s at most locations, and it will feel hotter with the higher humidity.
Sunday is looking fairly similar as Saturday. The only exception is that there will be a few more clouds and temperatures may be a touch lower as a weak front enters South Florida. Unlike many other fronts we experience, this one will have limited moisture, so many areas will avoid seeing the rain.
By Monday, the very weak front will stall over us or just to our south. This should allow for temperatures to briefly return to average with lows in the mid 70s and highs in the upper 80s along with another small dip in humidity.
The real cooling will be to our north with Monday morning lows in the 40s and 50s!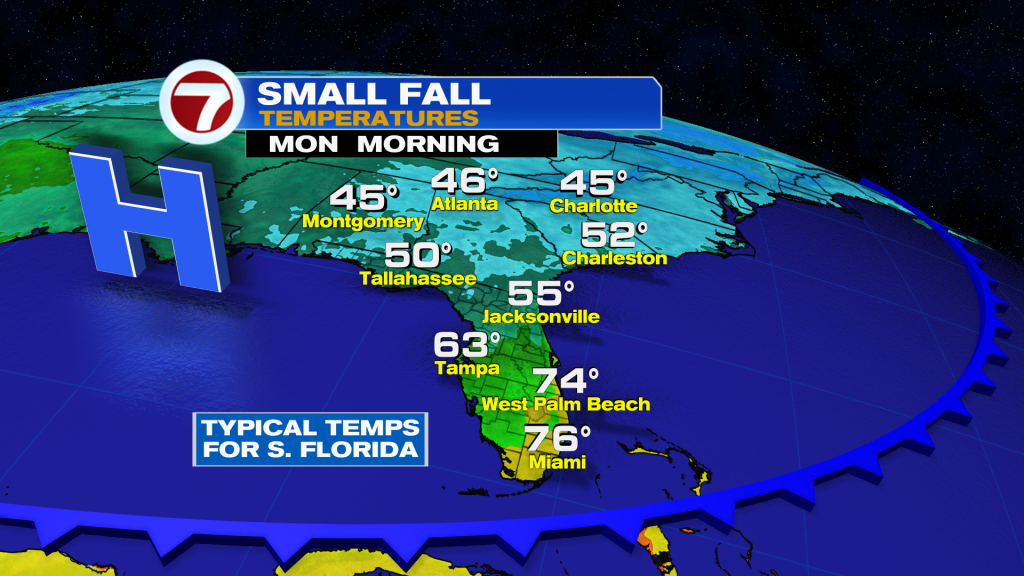 Early in the week, this front will continue to lack much moisture, so only a few showers remain possible but overall it's not looking too wet.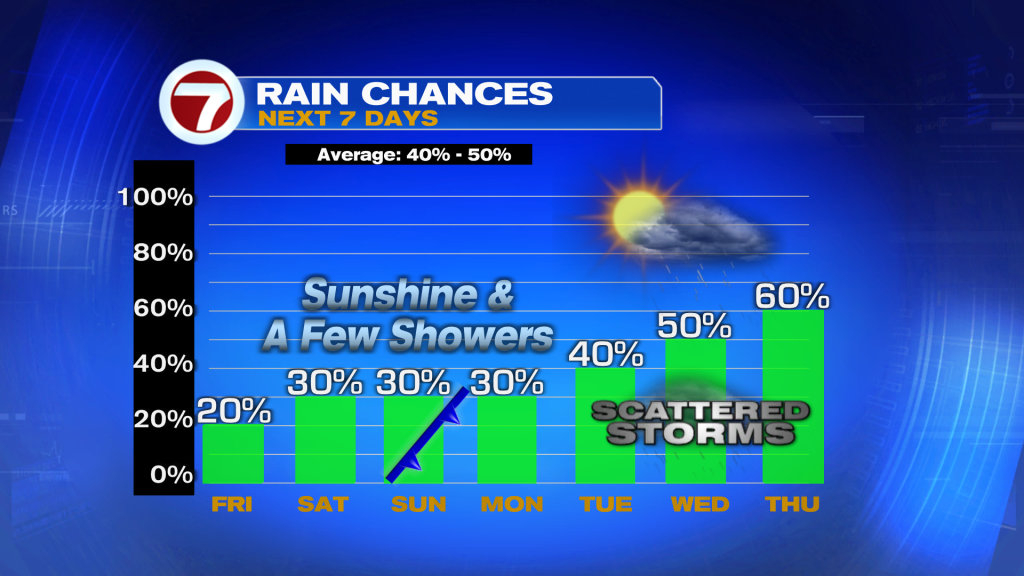 That will change mid to late next week as this front lifts into northern Florida as a warm front, drawing up deep tropical moisture into much of the state. This will return rain chances to a 40-60% chance with storms possible at times as well as lead to another warm-up.