NEWS
Pamela Anderson praised by Jamie Lee Curtis for makeup-free appearance at Paris Fashion Week | Ents & Arts News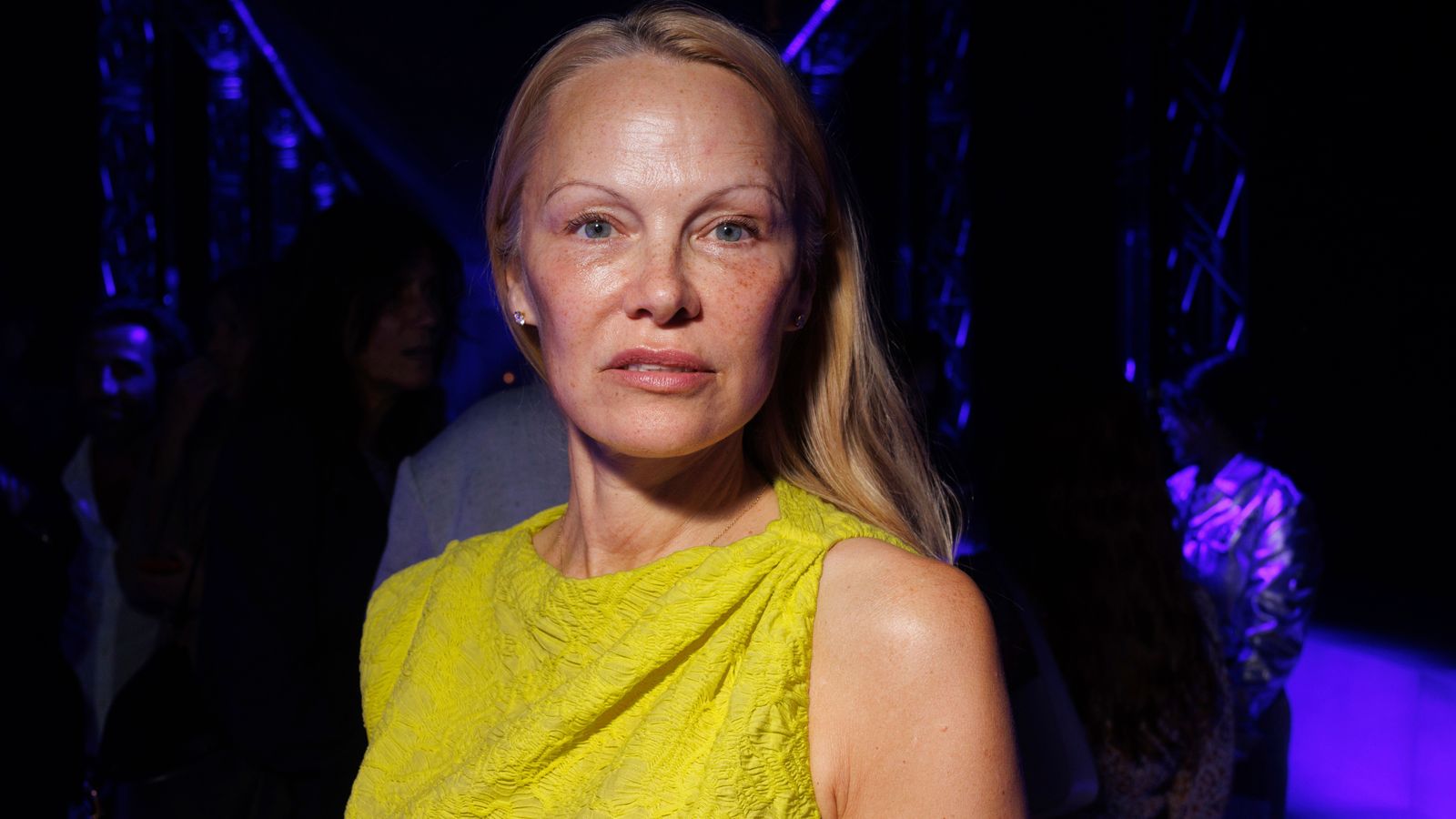 Jamie Lee Curtis has praised Pamela Anderson for showing up to Paris Fashion Week with no makeup on, crediting her with kicking off a "natural beauty revolution".
The Oscar-winning actress shared two pictures of the Baywatch star looking fresh-faced on Instagram.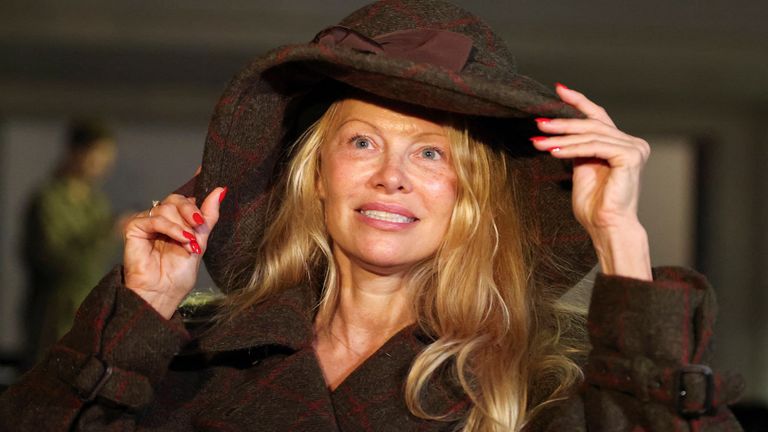 Curtis wrote: "THE NATURAL BEAUTY REVOLUTION HAS OFFICIALLY BEGUN!
"Pamela Anderson in the middle of fashion week with so many pressures and postures, and and and, this woman showed up and claimed her seat at the table with nothing on her face.
"I am so impressed and floored by this act of courage and rebellion."
Actress Selma Blair commented "Love this. Beautiful self-assuredness," while comedian Chelsea Handler wrote, "That's pretty iconic".
Michelle Visage added, "And she was GLOWING".
The images of Anderson were taken on Thursday at the Isabel Marant Womenswear Spring/Summer 2024 show at Place Colette during Paris Fashion Week.
She also attended the Victoria Beckham show the following day.
Anderson, 56, who in her youth embraced cosmetic enhancements to the extreme, has since adopted a more natural look.
She told Elle last year that started going makeup-free after her makeup artist Alexis Vogel sadly died from breast cancer.
Anderson said: "She was the best. And since then, I just felt, without Alexis, it's just better for me not to wear makeup."
Calling her low-maintenance approach "freeing, and fun, and a little rebellious," she went on to joke about "the effects of time, which come to us all".
She said: "I think we all start looking a little funny when we get older. And I'm kind of laughing at myself when I look at the mirror. I go: 'Wow, this is really…what's happening to me?' It's a journey'," she said. "I feel rooted for. I feel good. I'm in a good place."
Click to subscribe to Backstage wherever you get your podcasts.
Meanwhile Curtis has long been a fan of growing old gracefully.
During a conversation with Maria Shriver for the Radically Reframing Ageing Summit in March 2022, she said: "I am an advocate now for natural beauty because I do feel that there has been a genocide on natural beauty.
"This word 'anti-ageing' has to be struck, because what the f*** is 'anti-ageing?' I am pro-ageing. I want to age with intelligence and grace and dignity and verve and energy. I don't want to hide from it."