NEWS
Pentagon orders second aircraft carrier to Eastern Med ahead of Israel's expected invasion of Gaza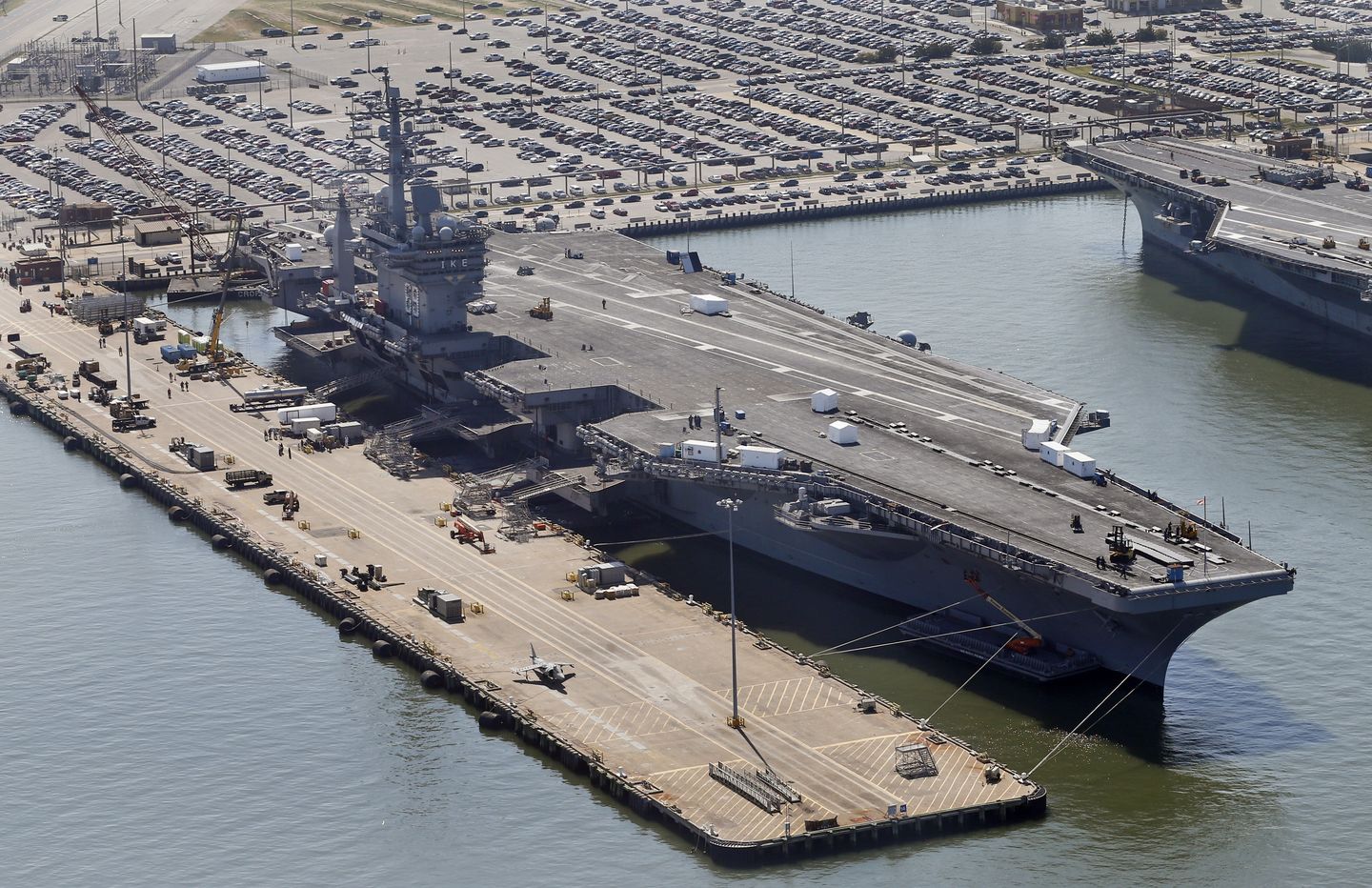 The Pentagon on Saturday is sending a second aircraft carrier strike group to the eastern Mediterranean in order to deter hostile actions against Israel or efforts to widen its ongoing war against Hamas terrorists.
Defense Secretary Lloyd Austin ordered the U.S.S. Dwight D. Eisenhower to join the U.S.S. Gerald R. Ford, which arrived off the coast of Israel earlier this week. 
Along with its aircraft carrier, the Eisenhower Carrier Strike Group (CSG) includes the U.S.S. Philippine Sea, a guided-missile cruiser; guided-missile destroyers U.S.S. Gravely and U.S.S. Mason; and the nine aircraft squadrons from Carrier Air Wing 3, Pentagon officials said Saturday.
---
---
"The increases to U.S. force posture signal the United States' ironclad commitment to Israel's security and our resolve to deter any state or non-state actor seeking to escalate this war," Mr. Austin said.
The Ford Carrier Strike Group includes the U.S.S. Normandy, a guided-missile cruiser, and five guided-missile destroyers, the U.S.S. Normandy, U.S.S. Thomas Hudner, U.S.S. Ramage, U.S.S. Carney and U.S.S. Roosevelt.
The U.S. Air Force earlier in the week announced the deployment to the region of squadrons of F-15, F-16, and A-10 fighter aircraft.