NEWS
Plane passengers taken to hospital after 'severe turbulence' during JetBlue flight | US News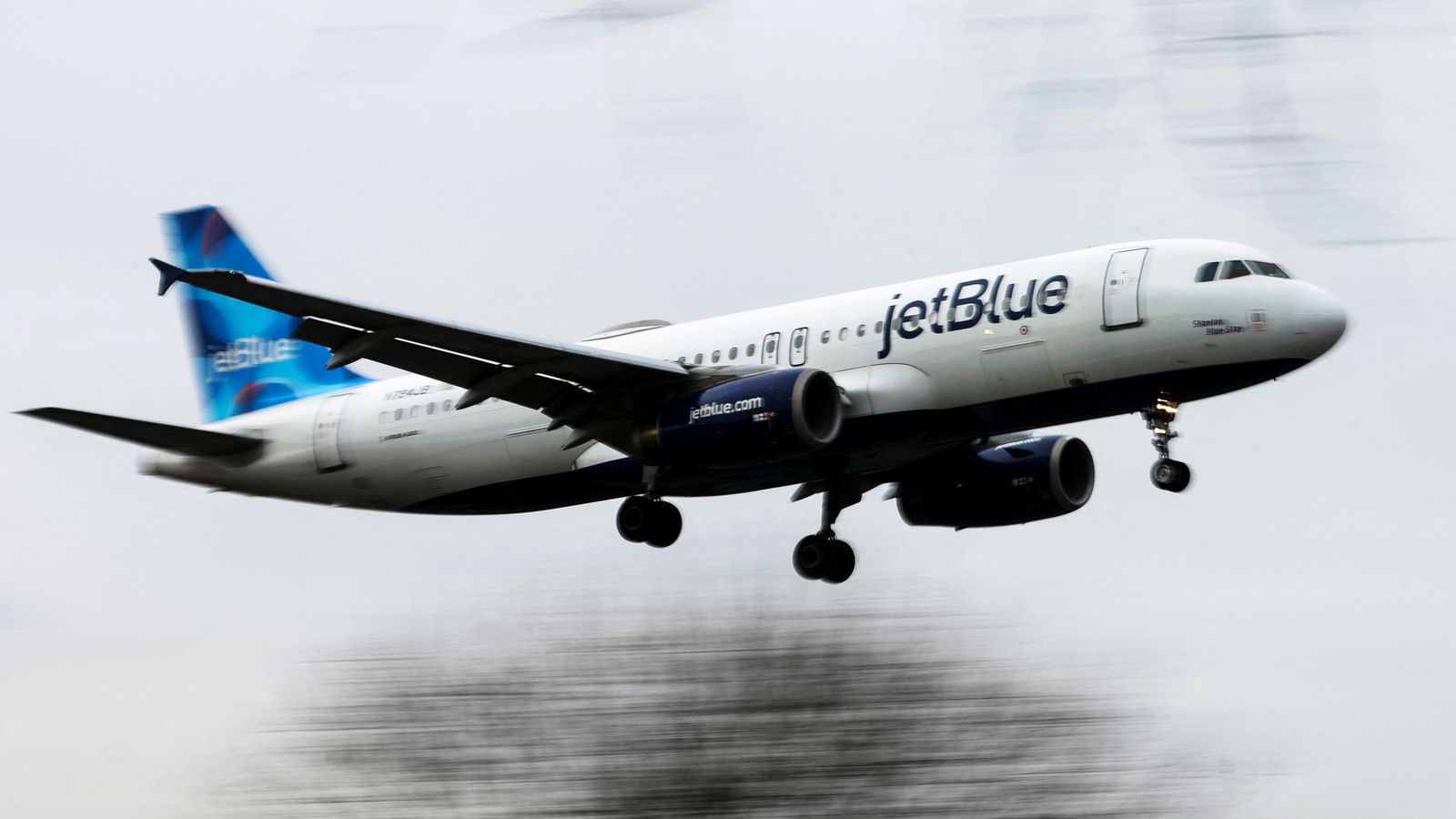 Eight people were taken to hospital following "severe turbulence" during a flight.
The incident happened on a JetBlue flight that was travelling from Guayaquil in Ecuador to Fort Lauderdale in Florida on Monday.
The airline said the plane "experienced sudden severe turbulence as it neared Florida".
Seven passengers and a member of the cabin crew were treated in hospital after the plane landed safely, the company added.
The aircraft – an Airbus A320 – has now been taken out of service for inspection, JetBlue said.
The National Transportation Safety Board has opened an investigation into the incident.
Read more from Sky News:
Prisoner fights being 'test subject' for new execution method
Alligator spotted holding human remains in mouth
Serious injuries as a result of turbulence remain rare.
A total of four passengers and 13 crew were seriously injured during passenger flights in the US in 2022, according to official data.
August: Several in hospital after flight turbulence

Last month, a Delta flight from Milan to Atlanta experienced major turbulence.
Footage of the flight showed oxygen masks that had fallen out from overhead compartments and one passenger holding a bag of ice to her head due to injuries.