Board chair Cole Ramsey says they will return to grassroots organizing after the Moose Jaw pride organization dissolved in September.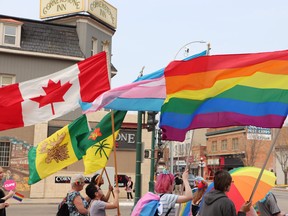 When Lisa Eisan moved to the Moose Jaw area seven years ago, she was excited to take her children to the local Pride parade — one of the first organized by Moose Jaw Pride.
"It was a chance to teach the kids about acceptance," she said. 
Saskatoon StarPhoenix Afternoon Headlines
We deliver the local news you need in these turbulent times on weekdays at 3 p.m.
By clicking on the sign up button you consent to receive the above newsletter from Postmedia Network Inc. You may unsubscribe any time by clicking on the unsubscribe link at the bottom of our emails. Postmedia Network Inc. | 365 Bloor Street East, Toronto, Ontario, M4W 3L4 | 416-383-2300
Since then, Moose Jaw Pride has been a cherished part of the family's lives. It became even more important to them when Eisan's eldest child came out as trans a few years ago. 
"They've been attending the youth groups at Moose Jaw Pride, and that has been a really important place for them to feel safe and supported," she said. "They always come out of there happy, chatting about the people that they've met. 
"It's just a place where I've seen them blossom."
So when Eisan learned that Moose Jaw Pride would dissolve as a non-profit organization this fall, she said the news was "devastating."
In September, members of Moose Jaw Pride voted unanimously to close down the organization. The decision came after the board learned of significant financial liabilities totalling more than $100,000, and the former executive director abruptly left the organization.
But the end of Moose Jaw Pride is not the end of the city's LGBTQ2S+ community or the end of support, education, and celebration.
"That's been the major source of anxiety and fear for people, hearing Moose Jaw Pride is dissolving," said board chair Cole Ramsey. "People are thinking, 'what's left for me if all of this is gone?' And the answer is, everything is not gone. Pride in Moose Jaw is not gone.
"We're dealing with a situation specific to this non-profit, but your community is still here."

Ramsey says LGBTQ2S+ people in Moose Jaw will return to grassroots organizing — which is "nothing new to the queer and trans community" — to build, rebuild and reimagine the future here. 
"If you want this program to run; if you want this social group to exist; if you want this event to happen, we need you to be a part of it," they said.
At the meeting where Moose Jaw Pride members voted to dissolve the organization, Eisan and other parents in the room exchanged phone numbers to ensure their kids can stay connected.
"Before my child had the opportunity to go to some of these groups, they were not the child they are now," said fellow interested parent Erin Hidlebaugh.
Hidlebaugh has been involved with Moose Jaw Pride for many years as a volunteer and, previously, as a community outreach worker. 
Though she is "incredibly sad" to see the organization close its doors, she knows not all is lost; she sees how the work done through Moose Jaw Pride continues to ripple through the community.
Businesses that came to Moose Jaw Pride for training now know how to support their queer patrons and staff, and many local artists and performers — including Juno-nominated singer Megan Nash and drag queen Flo Mingo — have worked with Moose Jaw Pride to showcase the region's vibrant queer culture. 
"Those ended up being really, really beautiful experiences," she said. "It was a way of showing people that you don't have to go to Vancouver or Toronto to find safe spaces and entertainment. The smaller communities can be safe and welcoming, too."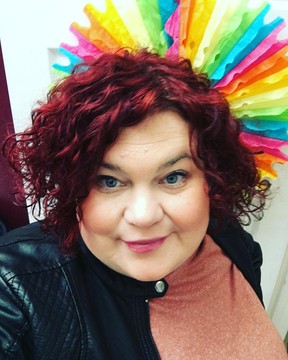 Ramsey, too, sees the positive impact of Moose Jaw Pride throughout the city — from policy changes at the Moose Jaw Police to the availability of historical and contemporary LGBTQ2S+ curriculum in local schools. 
But the organization's enduring legacy may be the community it nurtured. 
"It's been a space to meet people, to make friends, to learn, to not be alone, to grow from those relationships and to make really essential, lasting connections," Ramsey said.
After the vote to dissolve Moose Jaw Pride, Hidlebaugh was worried about what would happen next. But she says the community response in recent weeks has been incredible. 
"They have offered their love and support and understanding, and that's really remarkable — and memorable," she said. "The people that have always been on our team are still on our team."
The Moose Jaw Cultural Centre has already set aside blocks of theatre space in 2023 for Pride events, whatever those may look like next year, to make it a bit easier to organize without an established Pride organization at the helm. 
Tim Lenko, marketing coordinator for the cultural centre, said now is the time for organizations, groups and businesses in Moose Jaw to find practical ways to support the LGBTQ2S+ community. 
"Carving out a little space, whether it's in your calendar or in your budget, is a great place to start," he said. "You can set aside some funds, or set aside some dates, and then invite people from the LGBT community of your own community to speak to what would serve them well. 
Much remains uncertain about what the future of LGBTQ2S+ community life will look like in Moose Jaw. But as Hidlebaugh starts pencilling in planning meetings and talking to other advocates, organizers and enthusiastic supporters, there is one thing she knows for sure:
"Pride is still going to happen in Moose Jaw — in whatever form it takes."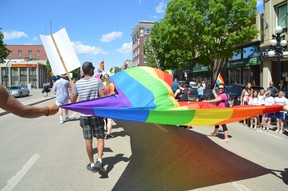 — Local Journalism Initiative
Recommended from Editorial
The news seems to be flying at us faster all the time. From COVID-19 updates to politics and crime and everything in between, it can be hard to keep up. With that in mind, the Saskatoon StarPhoenix has created an Afternoon Headlines newsletter that can be delivered daily to your inbox to help make sure you are up to date with the most vital news of the day. Click here to subscribe.
Learn More: latest news on stimulus,u visa latest news,o panneerselvam latest news,g dragon latest news,latest news about stimulus check,j cole latest news,p chidambaram latest news,hepatitis b latest news,sarah g latest news,l&t latest news,p square latest news,