About a year later, realme has released another affordable pair of earbuds – the realme Buds Q2. They're the successor to the Buds Q and surprisingly, they cost the same at RM129.
Cute design, but it's not scratch-proof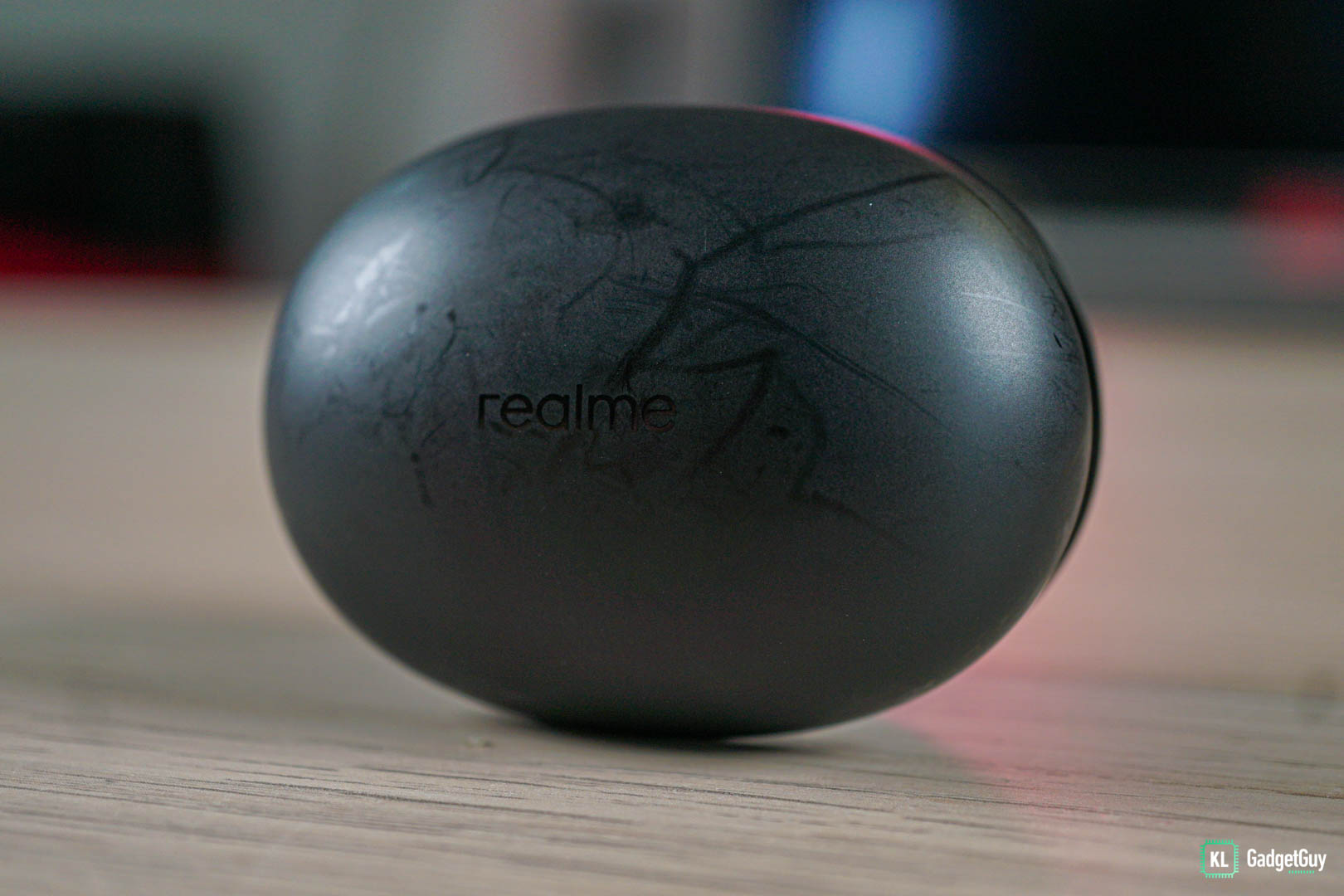 Just like the first model of the Buds Q series, the Buds Q2 also have a charging case with a cobble-like design. It's round, smooth to touch and has a matte finish. However, it's very prone to scratches – I've only had mine for two weeks and it's already filled with scratch marks.
These earbuds are also slightly heavier than their predecessors, but they're still some of the lightest earbuds I've worn. The Buds Q2 weigh at 37.6g – this is the total weight of the charging case and the earbuds; on their own, each earbud only weighs at 3.8g.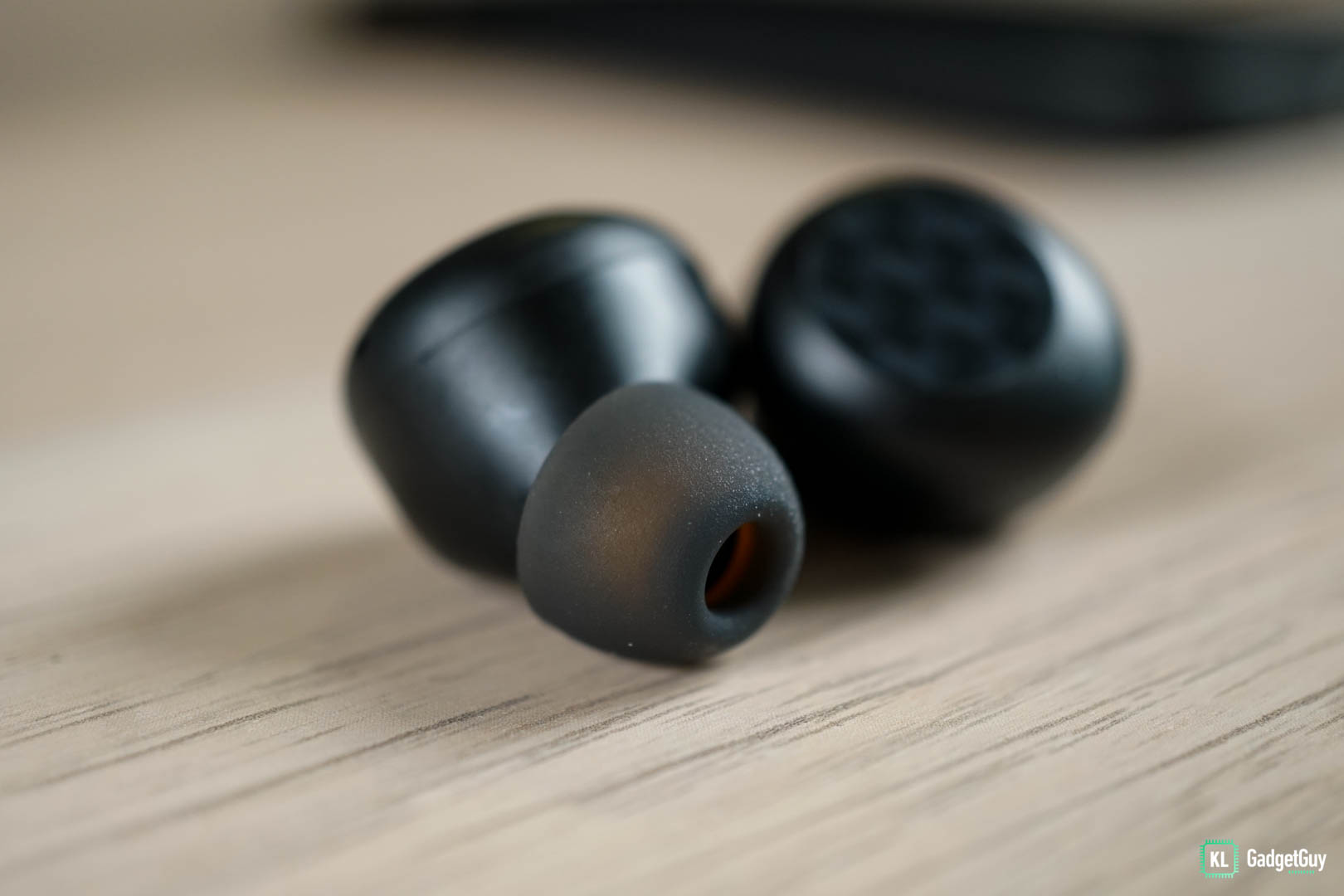 Controls on Buds Q2 are easy to remember because there are only four of them:
Double-tap: Play/Pause music; Answer/End call
Triple-tap: Skip to next song
Long press on one earbud: Reject call
Long press on both earbuds: Enter/Exit Gaming Mode
This means you can't control the volume or activate your phone's voice assistant via the Buds Q2, but then again, the Buds Q2 are entry-level earbuds.
Yes, they come with ENC, but…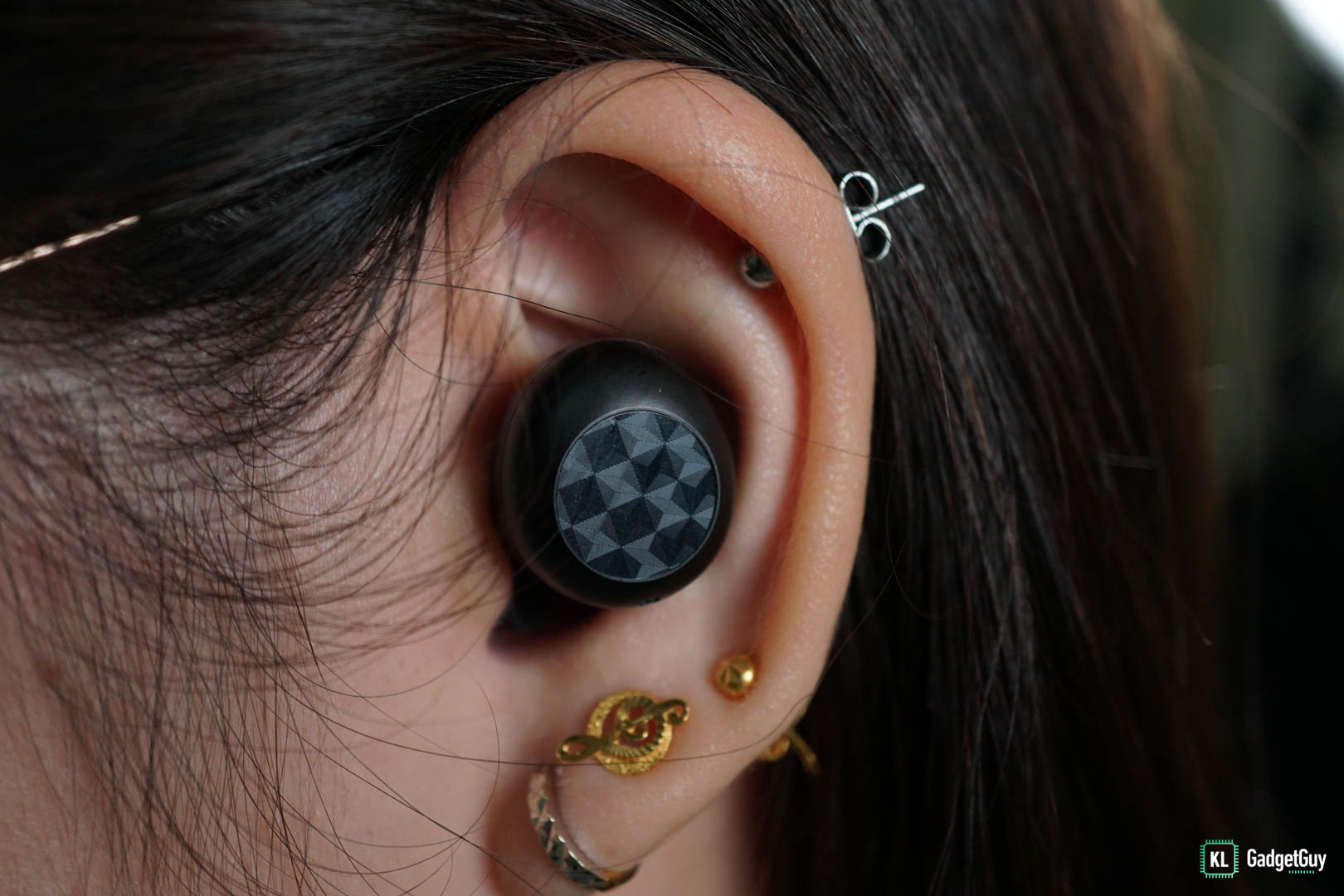 There's also no noise cancellation from these earbuds, except for the Environmental Noise Cancellation technology that is used during calls. The Buds Q2 did a good job in reducing external noises – those on the other end of the call could hear me clearly even when I'm in crowded areas or the train station. However, I could still hear the noises around meant that makes it hard for me to hear the other party, so it's distracting – especially in loud areas.
Audio quality – the downfall of the realme Buds Q2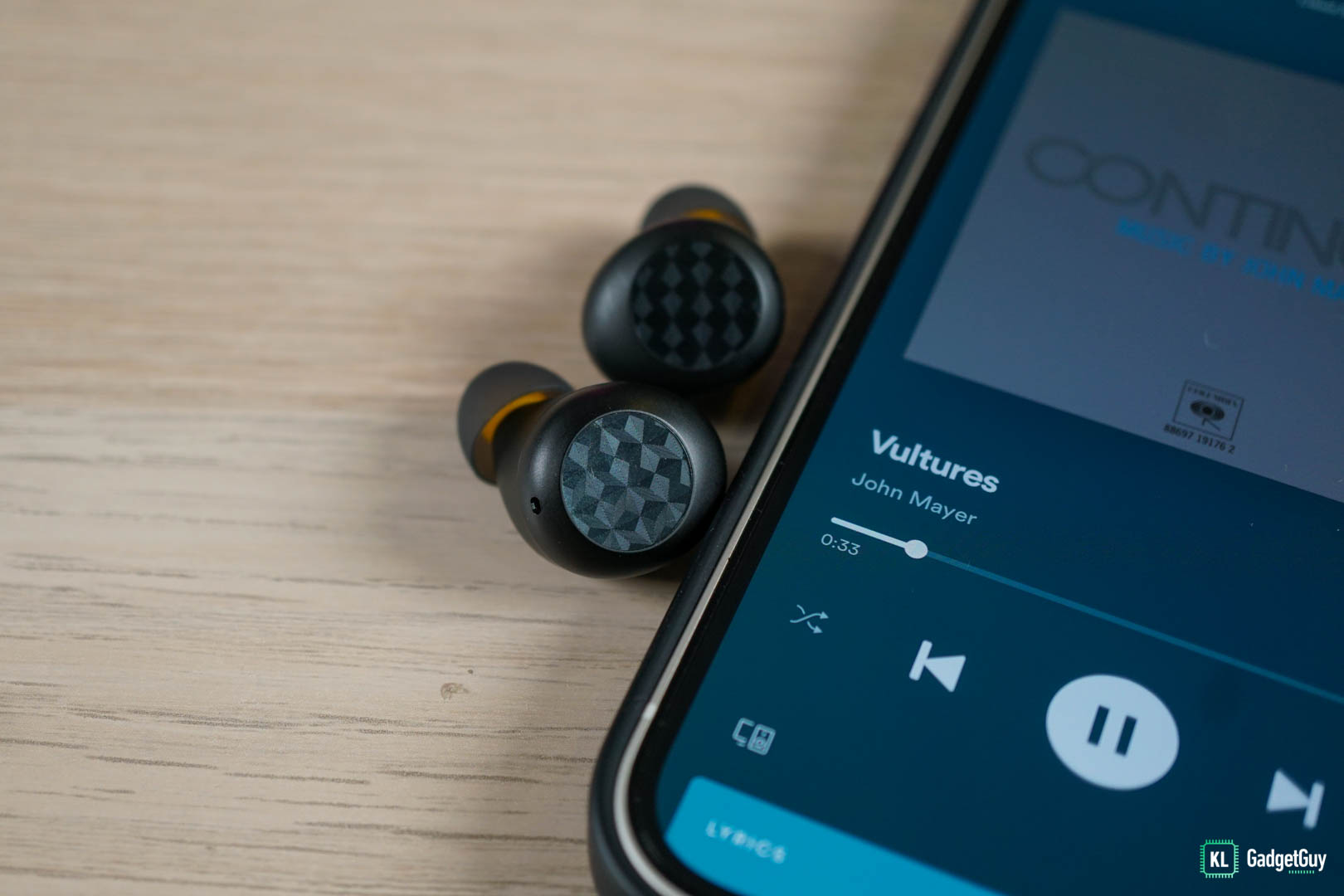 Unfortunately, the realme Buds Q2 is only subpar when it comes to audio quality. They lack depth and detail – some lower-frequency instruments are barely audible; mids are slightly distorted; and vocals lack clarity. The only redeeming feature these earbuds offer is their loud volume.
At least they have a decent battery life?
While the audio quality isn't satisfactory, the Buds Q2 can last you five hours on a single charge and up to 20 hours with its charging case. I usually charge them once a week, but of course, this depends on your usage frequency and duration. Considering the price, it's not surprising that the case comes with a Micro-USB port.
Verdict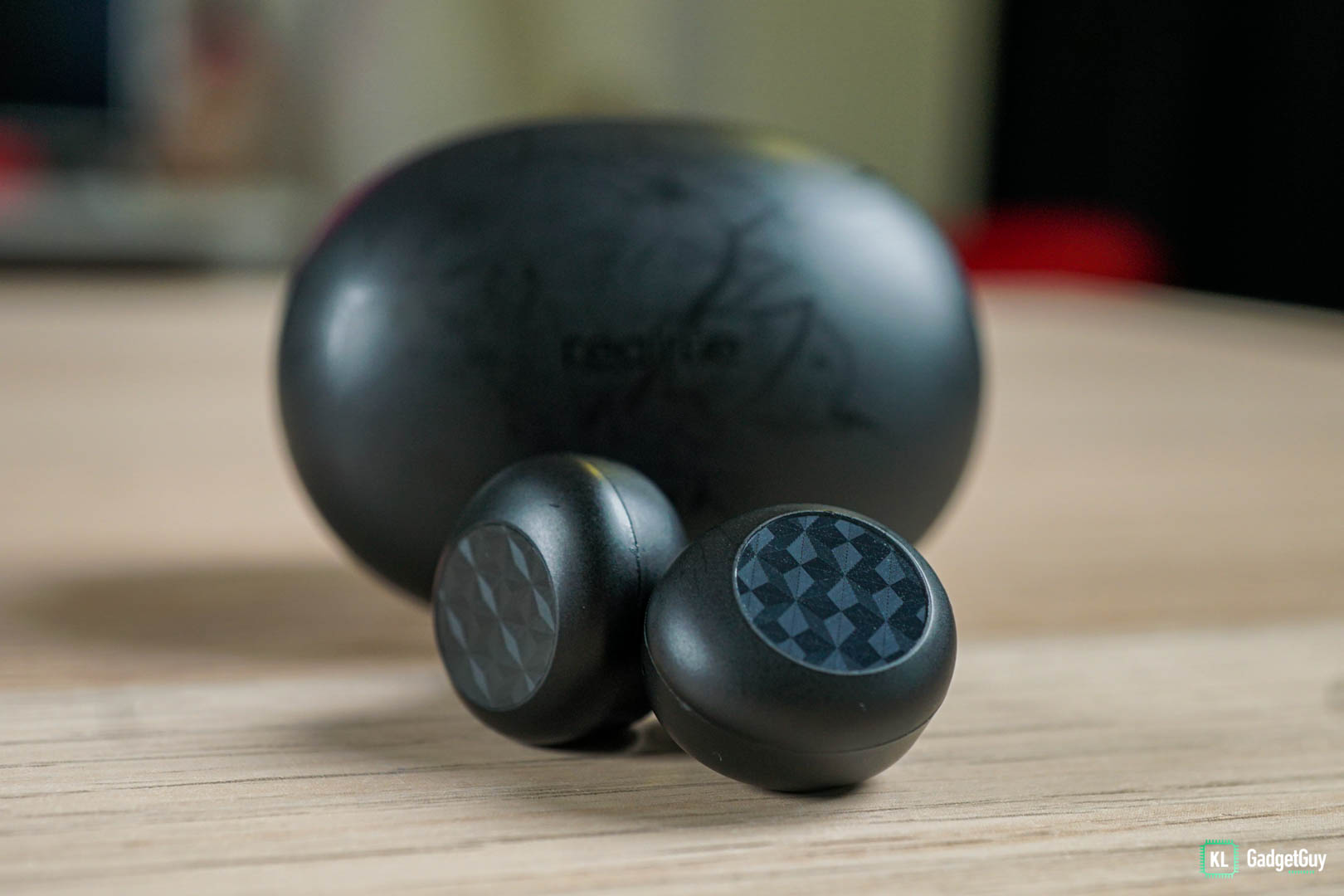 The realme Buds Q2 is one of the more affordable options in the market, but the disappointing audio quality is a huge drawback, and so is the lack of noise cancellation for its user. I'd suggest something better like the OPPO Enco W31, Tronsmart Onyx Ace or even the realme Buds Air if you specifically want a pair of realme earbuds. These options are more expensive, but at least you're getting decent quality out of them.
The Good
Good battery life
Lightweight
Good ENC
The Not So Good
Bad audio quality
Earbuds have poor passive noise cancellation
Learn More: technology clipart,technology student association,technology management,technology readiness level,technology acceptance model,technology gif,technology transfer,technology consultant,technology package,technology addiction awareness scholarship,is technology good or bad,technology networks,technology movies,technology gap,technology jokes,is technology limiting creativity,technology leadership,technology drive,technology zero,technology help,technology 100 years ago,technology project manager,technology house,technology unlimited,technology background images,technology readiness level dod,g technology ssd,technology economics definition,technology obsolescence,is technology science,technology life cycle