NEWS
Russia Loses 91 APVs, 34 Tanks in a Day: Ukraine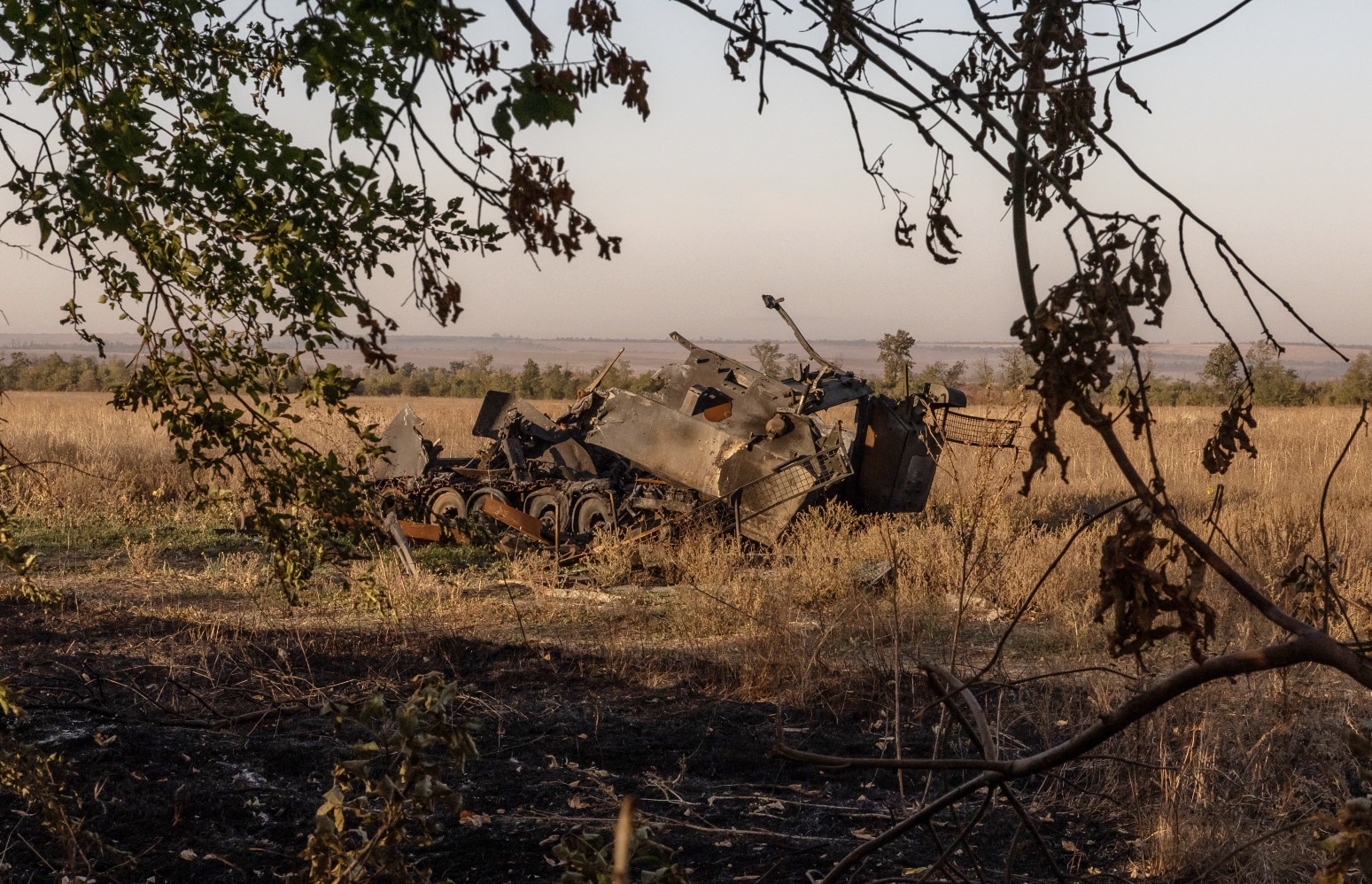 Russian forces in Ukraine lost 91 armored personnel vehicles and 34 tanks in a single day, Kyiv's military said on Wednesday, in a significant spike of reported Russian losses as Ukraine's counteroffensive approaches the tougher winter months.
In updated statistics published on Wednesday, Ukraine's General Staff said Moscow had lost a total of 9,220 armored personnel vehicles (APVs) in the war-torn country since February 2022. On Tuesday, the Ukrainian military had said Russia had lost three APVS in the previous 24 hours.
The Kremlin's fighters also lost 34 tanks in the past day, Kyiv said on Wednesday. This brings Ukraine's tally of Russian tank losses to 4,863.
The war has cost both sides significant numbers of both military equipment and lives. But it is hard to build an accurate, independent picture of just how many tanks and military vehicles Russia and Ukraine have lost in the conflict so far.
On Tuesday, Russia's Defense Ministry said Ukraine's military had lost a total of 12,448 tanks and armored combat vehicles since Russian troops crossed over into Ukraine on February 24, 2022.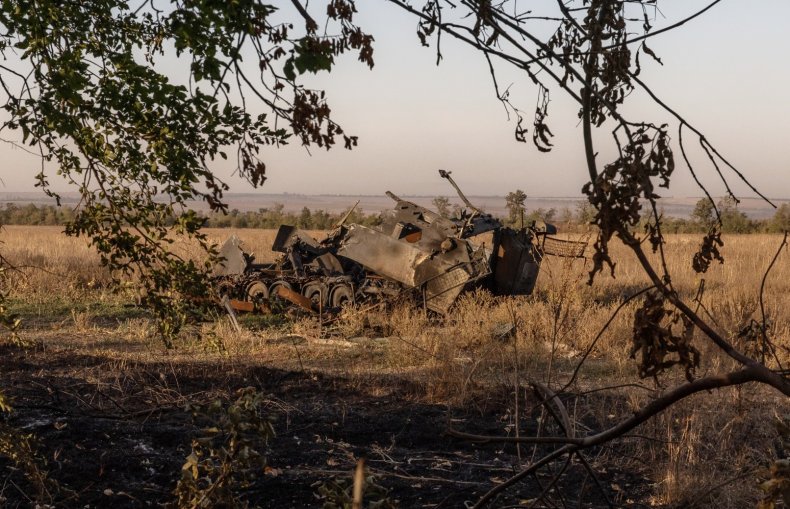 Newsweek has reached out to the Ukrainian General Staff and Russia's Defense Ministry for comment via email.
This spike in reported losses comes months into Ukraine's counteroffensive, which has been working to roll back Russian control in eastern and southern Ukraine since early June. The Ukrainian military hoped to make sweeping gains before harsher, muddier fall and winter conditions set in, but with creeping advances along points of the front lines, significant victories have been slow to materialize for Kyiv's fighters.
Ukraine's eastern Donetsk and southern Zaporizhzhia regions have been hotspots of fighting, with Ukraine claiming control of a smattering of villages along the frontlines there in the past few months. Russian President Vladimir Putin illegitimately annexed four Ukrainian regions, including Donetsk and Zaporizhzhia, in September 2022, although his forces do not fully control any of them.
On Tuesday, Ukrainian officials suggested the Ukrainian-controlled Donetsk town of Avdiivka, close to the eastern front lines, was the focus of renewed Russian attacks.
"For over a year, there has been the danger that (Avdiivka) can be occupied, but now the situation has worsened rapidly," Avdiivka military administration head Vitaliy Barabash told Agence France-Presse.
Andriy Yermak, the head of Ukrainian President Volodymyr Zelensky's office, said in a statement on Tuesday that "our Avdiivka is under mass attacks of Russian artillery and aviation," saying Russian forces were striking residential buildings in the town.
Up to three Russian battalions, along with tanks and armored vehicles, intensified operations around Avdiivka, the Ukrainian General Staff said on Wednesday, but said Kyiv's fighters "repelled all enemy attacks and prevented loss of lines and positions."
On Wednesday, the Russian Defense Ministry said Moscow's troops had destroyed three Ukrainian mortars in Adviivka and surrounding villages.
"Russian forces launched localized offensive operations in the Avdiivka area," the U.S. think tank, the Institute for the Study of War (ISW), said in its latest update. However, the think tank could not confirm any Russian gains around Avdiivka, although footage has emerged of clashes in the town, the ISW said.
"A successful encirclement of Avdiivka, one of the most heavily fortified areas of the Donetsk Oblast front line, would very likely require more forces than Russia has currently dedicated to the Avdiivka-Donetsk City effort," the ISW added.