NEWS
Scott Hall: Man accused of trying to reverse Donald Trump's election defeat pleads guilty | US News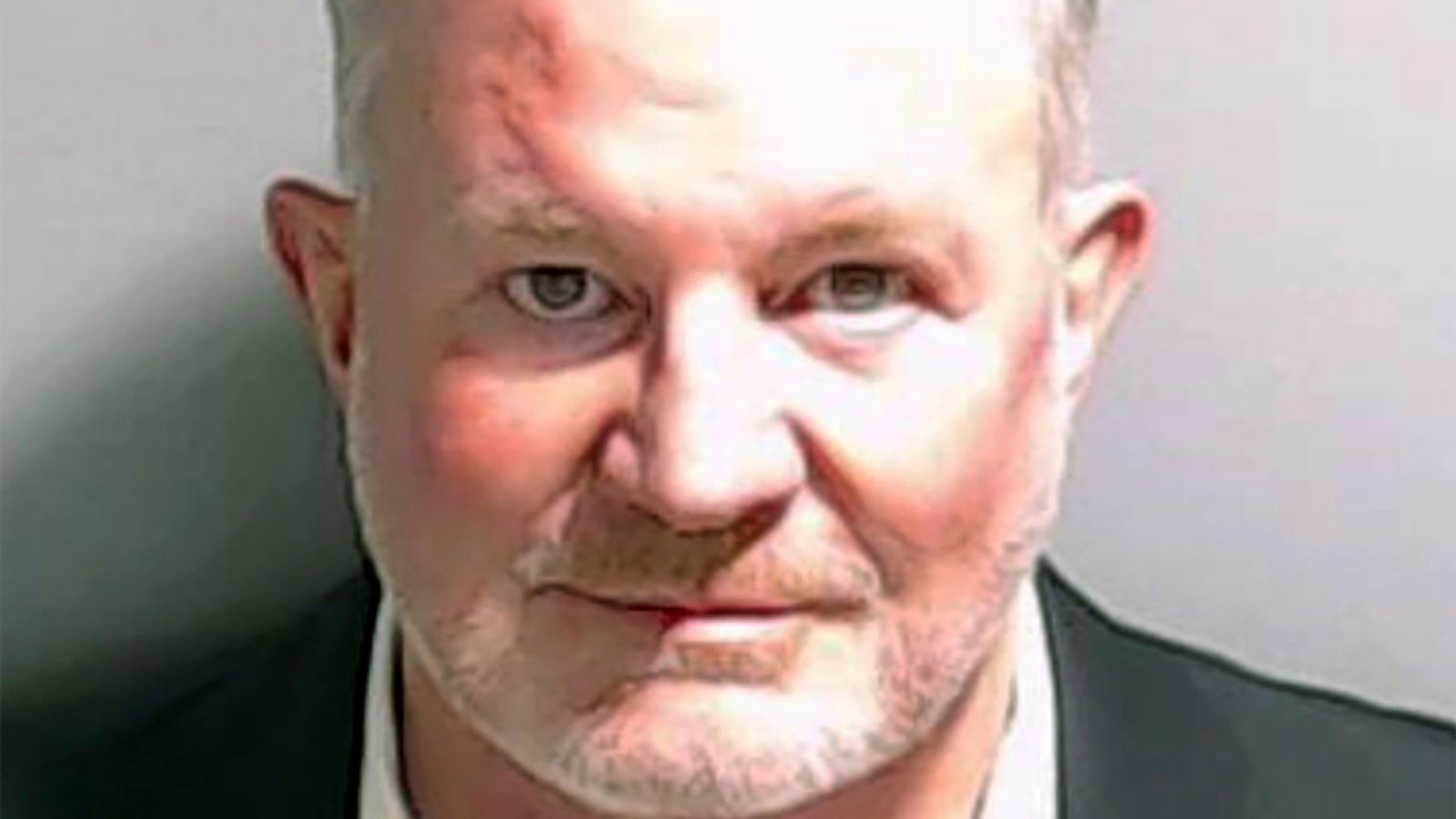 A man accused of trying to reverse Donald Trump's election defeat in Georgia has pleaded guilty.
Scott Hall is one of 19 defendants in the case – and was charged alongside the former US president.
The bail bondsman had been accused of participating in a breach of election equipment in a rural area.
He is the first defendant to enter a plea deal in the case, making it a significant development.
Trump 'doesn't think about' jail

Prosecutors claim there was a wide-ranging scheme to overturn Joe Biden's victory in 2020.
Hall pleaded guilty to five counts of conspiracy to commit intentional interference with performance of election duties.
He has now been sentenced to five years' probation, and has agreed to "testify truthfully in this case and all further proceedings".
Other terms include writing an apology letter to the state, paying a $5,000 (£4,100) fine, completing 200 hours of community service, and providing a recorded statement.
If Hall ends up cooperating with prosecutors, new information could come to light that is used against other defendants.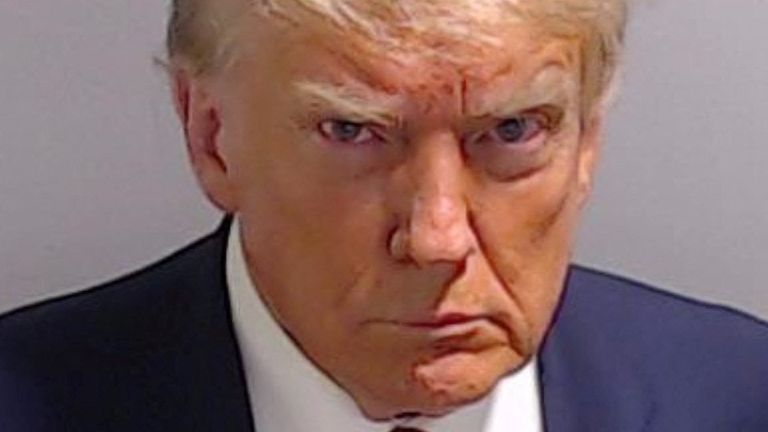 What is this case about?
The co-defendants are facing a total of 41 counts – with some of Trump's top allies, including Rudy Giuliani and Mark Meadows, also facing allegations.
All 19 were charged with racketeering, which carries a sentence of five to 20 years behind bars.
Last month, court filings said: "Trump and the other defendants charged in this indictment refused to accept that Trump lost, and they knowingly and wilfully joined a conspiracy to unlawfully change the outcome of the election in favour of Trump."
It is claimed that state officials in Georgia were pressured to change the 2020 result, an election worker was harassed with bogus claims, and voting machines and data in Coffee County were improperly accessed.
The breach allegedly began one day after the deadly Capitol riot – and continued for several weeks.
Read more:
Trump attacked for skipping debate
Could he actually win again?
Trump joins famous mugshot list

This is one of four criminal cases that Trump is facing as the 2024 presidential race heats up, and the Republican frontrunner denies wrongdoing.
Other investigations in New York and Florida claim he paid "hush" money to a former porn actress in the run-up to the 2016 election, and stole and hid classified documents at his Mar-a-Lago resort when he left the White House.
When Trump was formally booked in Georgia on 25 August, his mugshot and fingerprints were taken before he was released on bail.
He later shared this picture on X, formerly known as Twitter – posting on the site for the first time since 2021.