NEWS
Seahawks QB Geno Smith fined for taunting during Giants game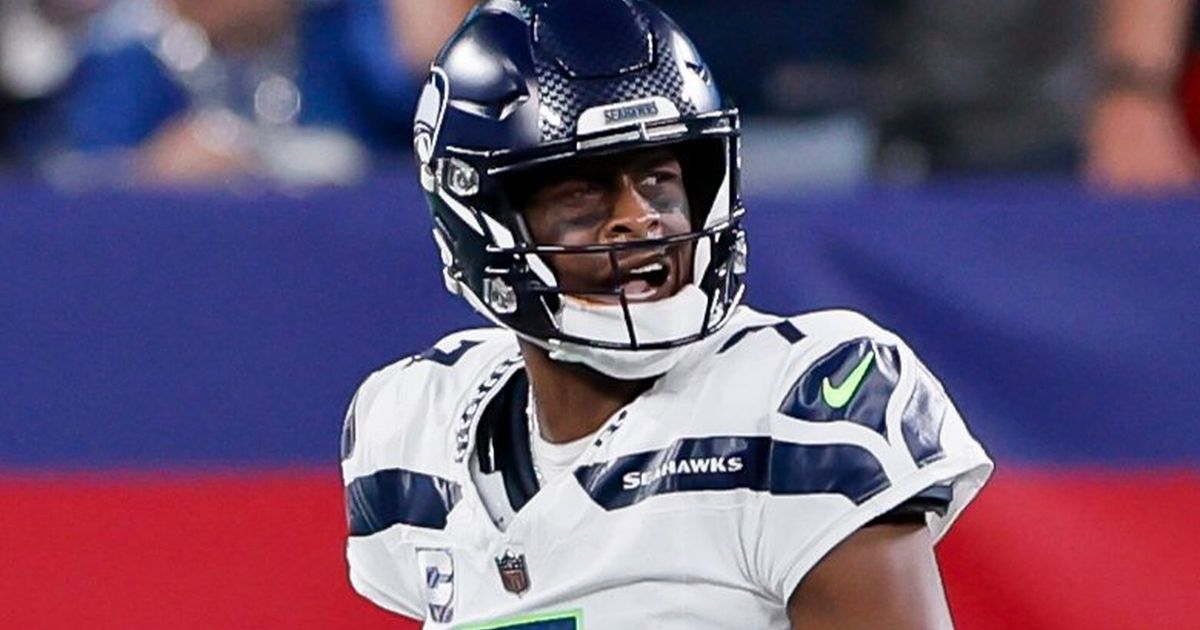 Ultimately, after the NFL reviewed Monday night's Seahawks at Giants game and handed out fines, only one player was docked any money — quarterback Geno Smith.
Smith was fined $10,927 for unsportsmanlike conduct after a taunting penalty early in the third quarter of the 24-3 win.
That penalty, Smith acknowledged later, was a byproduct of his anger over what he thought was a late hit by Giants defender Isaiah Simmons early in the second quarter. Smith headed to the locker room and missed the rest of the first half to have his knee and ankle examined.
Smith was upset that no flag was thrown on Simmons, telling ESPN in a postgame interview that he felt it was a "dirty play'' and that, "I just don't respect that type of stuff. There's no need for that type of stuff. It's a hard-fought game out there. We're all battling, but there's no need to take shots at guys running out of bounds on the sideline."
Smith continued to jaw at Giants defenders when he returned to the game in the third quarter and drew a taunting penalty following a 23-yard pass to Tyler Lockett that converted a third-and-one with 13:09 to play.
Smith didn't question the flag after the game saying, "Probably was going overboard. Shouldn't have been talking to their sideline, should've stayed in my place, so that was deserving.''
Smith was more tempered in his comments about the Simmons tackle when he talked to reporters a half-hour or so after the game.
"I don't know,'' he said when asked if a flag should have been thrown. "Honestly, I try not to think about those things but in the moment, I was kind of heated, but after the fact, I don't know.''
Seahawks coach Pete Carroll said on his day-after radio show on Seattle Sports 710 AM that he felt a flag should have been thrown on Simmons, noting that such a play — which Carroll referred to as a horse-tackle but is also commonly called a "hip-drop'' — can be particularly apt to cause injuries. There has been some talk of trying to ban hip-drop tackles.
"It just should have been recognized,'' Carroll said. "I don't even care about the penalty. We've just got to get that out of ball. It's so dangerous.''
And as for Smith's reaction, Carroll said: "I think if the flag would have been thrown it would have been different for him. But the fact that it wasn't is why he was so riled up.''