NEWS
Steve Scalise bows out of speaker race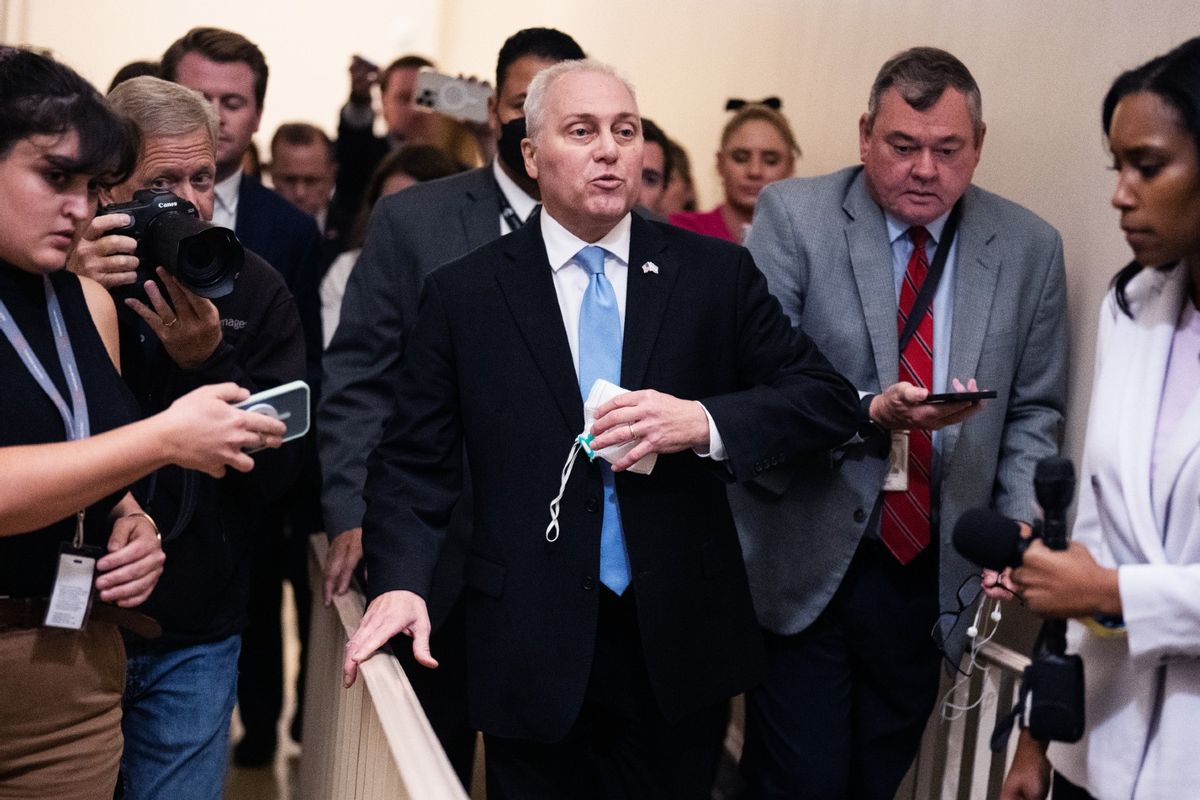 Nine days after former Speaker Kevin McCarthy (R-Calif.) was booted from his position, voting to land on his successor is at a stalemate, with a group of GOP holdouts planting their heels.
On Thursday evening, House Majority Leader Steve Scalise (R-La.) took action in the face of other's inaction, making the decision to bow out of the race after — just yesterday — winning the nomination by a 113-99 margin over Rep. Jim Jordan of Ohio.
"I just shared with my colleagues that I'm withdrawing my name as a candidate for the speaker designee," he told reporters. "If you look at where our conference is there's still work to be done. Our conference still has to come together and is not there. There are still some people that have their own agendas and I was very clear we have to have everybody put their agendas on the side and focus on what this country needs. This country is counting on us to come back together. This House of Representatives needs a speaker and we need to open up the House again, but clearly not everybody is there and there's still schisms that have to get resolved."
According to Axios, Scalise said he will remain in his role as House majority leader, and he has no plans to endorse another speaker candidate at this time. 
Speaking to reporters after this latest upset, McCarthy weighed in on the ordeal, saying, "I just think the conference as a whole has to figure out their problem solving and select a leader."