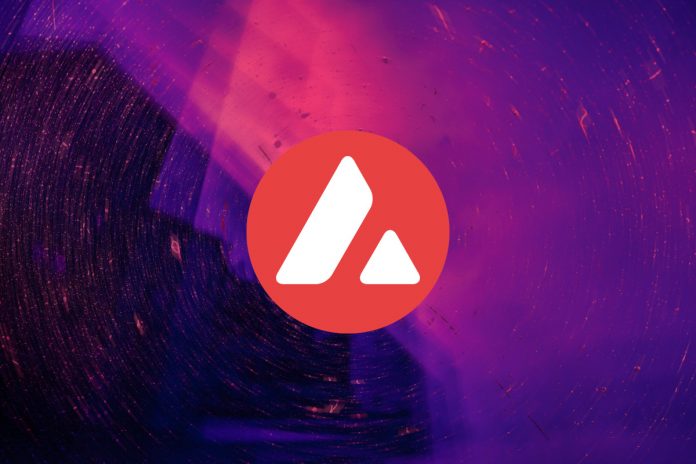 Avalanche is one of the most popular blockchains for Dapps and DeFi platforms. With a market cap of over $21.7 billion, it ranks as the 12th largest cryptocurrency on the market. This article looks at the top five most popular Dapps on the Avalanche network, ordered by 30-day user count, lowest to highest.
Lydia Finance (LYD) – 9.2k
Lydia Finance is an Automated Market Maker (AMM), Yield Farming, Staking, and Launchpad platform on the Avalanche network. Lydia allows users to trade, stake, pool, and earn LYD as a reward.
Avalance is known for its Yielf Farming platforms, and Lydia Farming is one of the more popular options available. It allows users to earn up to 289% APR in various farms. At the time of writing, users could make up to 129% APR on LYD-USDT, quite a significant return.
Users can connect to Lydia Finance via their MetaMask wallet and instantly claim an automatic LYD Bounty allowing them to earn with the platform.
At the time of writing, Lydia Finance is trading at $0.03148, with a market cap of $3 million. You can purchase LYD from Pangolin, BitMark, or Lydia Finance. The easiest way to acquire LYD would be by converting AVAX to LYD on the platform itself.
Aave (AAVE) – 12.12ok
Aave is an open-source liquidity platform that allows users to earn interest on deposits and borrowing of their assets. Aave also has a native token called AAVE. This token incentivizes users to use the platform by offering discounts on fees, providing vote power for governance, and a host of other advantages.
When it comes to Yield Farming, it's not surprising to see several liquidity pools working together. Looking at the assets available on Aave, the highest-earning crypto is Fei USD – with a deposit APY of 13.89%.
Aave is one of the top contenders when it comes to Yield Farming. With over $25 billion in assets locked, it's a great option if you're looking to earn an interest rate on your existing cryptocurrency without relinquishing control of your funds.
Snowbank (SB) – 19.48ok
Snowbank describes itself as the decentralized reserve cryptocurrency. According to its official website:
"Snowbank is building a community-owned decentralized financial infrastructure to bring more stability and transparency for the world."
It features a fully functional Dapp allowing users to connect with their MetaMask wallets and start using the platform.
At its core, Snowbank is a DAO treasury, giving its token SB an intrinsic value it cannot fall below. The point of Snowbank DAO is to build a policy-controlled currency, similar to the famous Olympus DAO.
At the time of writing, SB is trading at $362.13, with a 24-hour trading volume of $3.4 million. You can purchase SB on TraderJoe and Hotbit.
Pangolin Exchange (PNG) – 59.01ok
As the name suggests, Pangolin Exchange is a decentralized exchange on the Avalanche network. According to its official website, Pangolin is:
"A community-driven decentralized exchange for Avalanche and Ethereum assets with fast settlement, low transaction fees, and a democratic distribution–powered by Avalanche. Pangolin brings you the best trading opportunities to find and maximize your yield."
Think of Pangolin as the PancakeSwap or Avalance network. The UI of the two exchanges is highly similar, with some extra features like margin swap.
At the time of writing, Pangolin has over $11 billion in volume and over $349 million in liquidity. In addition, Pangolin features the PNG governance token allowing holders to shape the future of the exchange.
Trader Joe (JOE) – 373.31ok
The most popular decentralized exchange on the Avalanche network is Trader Joe XYZ. With over 373ok monthly users, it's by far the most popular Dapp on Avalanche.
Along with a full-fledged exchange, Trader Joe provides Lending, Farming, and Staking options for users. In addition, with DEX and DeFi services, Trader Joe can provide leverage trading to its users.
Trader Joe provides some of the highest APR on the market for its token JOE when it comes to staking. With the current staking APR for JOE at 34%.
Trader Joe can provide such a high APR due to its daily buybacks and the XJOE compounding mechanism in place on the network.
At the time of writing, the 24-hour trading volume for TraderJoe is $318 million, with some of its highest trading pairs being Magic Internet Money, USD Coin, Wrapped AVAX, and WETH.
Disclosure: This is not trading or investment advice. Always do your research before buying any cryptocurrency.
Follow us on Twitter @nulltxnews to stay up to date with the latest cryptocurrency news!
Data Source: Dapp Radar
Learn More: business analyst salary, business synonym, business administration jobs, business near me, business hours, business development manager salary, my business course, business in spanish, business headshots, business first, business unit, business brokers near me, dbusiness, 2 business days, is business administration a good major, business horizons, 7 business days, business knowledge, business use case.