General
Top GOP Regulator Falsely Claims Vaccine Turns People Into 'Potted Plants'
A top Arizona GOP regulator has falsely claimed that the coronavirus vaccine is deadly and turns people into "potted plants."
Arizona Corporation Commissioner Jim O'Connor, elected as a Republican in November, espoused COVID-19 conspiracy theories about the vaccine in an interview with the Arizona Republic published Saturday.
"I'm also aware through other information that many people who have taken the shot, many thousands of people here in the U.S. are deceased," he alleged. "And the deceased part is the good news. And please don't take this out of content."
O'Connor added: "The alternative to being deceased after the shot, there are something like 40,000 plus recorded cases of people that are now potted plants. They are human vegetables. They've lost their ability to function."
Newsweek reached out to the Arizona Republican Party for comment. This story will be updated with any response.
Vaccine skeptics and conspiracy theorists have been promoting misinformation aimed at reducing public trust in the coronavirus vaccine and the health systems that administer them.
Many notable skeptics are conservatives and their rhetoric has trickled down to their constituents. In an April Monmouth University poll, just 36 percent of Republicans are more likely to report they have been vaccinated compared to 67 percent of Democrats and 47 percent of independents. Additionally, 43 percent of Republicans vowed to never get the vaccine.
Earlier this week, Republican Senator Ron Johnson of Wisconsin pushed commonly misused data from the Centers for Disease Control and Prevention (CDC) to suggest that vaccines could cause death.
"We are over 3,000 deaths within 30 days of getting the vaccine. About 40 percent of those occur on day zero, one or two," Johnson told Wisconsin radio host Vicki McKenna, adding that he's "sticking up for people who choose not to get vaccinated."
The VAERS system cited by Johnson is an open-access website maintained by the CDC to collect potential side effects from vaccines. According to HuffPost, the website states that anyone can make a submission, the reports uploaded are unverified, and "COVID-19 vaccines are safe and effective."
On Tuesday, President Joe Biden announced a federal aim to get 70 percent of Americans vaccinated with at least their first dose.
"We're going to make it easier than ever to get vaccinated," he said.
More than 152,116,000 Americans have received at least one dose, and 114,258,000 have been fully vaccinated as of Sunday, according to the CDC's tracker.
Newsweek, in partnership with NewsGuard, is dedicated to providing accurate and verifiable vaccine and health information. With NewsGuard's HealthGuard browser extension, users can verify if a website is a trustworthy source of health information. Visit the Newsweek VaxFacts website to learn more and to download the HealthGuard browser extension.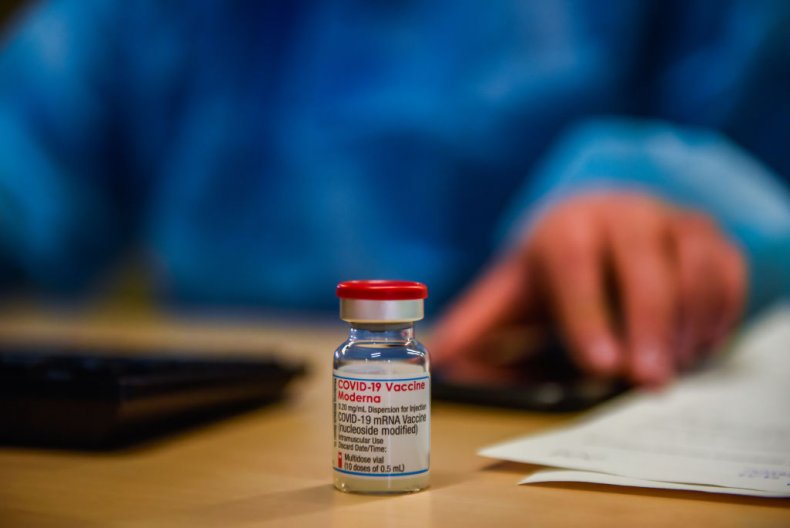 Learn More: latest news on stimulus,u visa latest news,o panneerselvam latest news,g dragon latest news,latest news about stimulus check,j cole latest news,p chidambaram latest news,hepatitis b latest news,sarah g latest news,l&t latest news,p square latest news,