NEWS
Voices for Children Foundation uses grant from Miami-Dade to help foster kids, seeks additional help from community – WSVN 7News | Miami News, Weather, Sports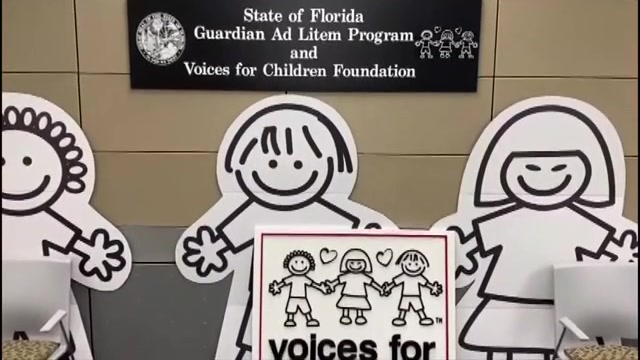 MIAMI (WSVN) – A South Florida organization is providing care and comfort to some children who are often overlooked. They look after children in foster care by giving them some much-needed help, and sometimes even a voice.
When Kadie Black saw children in the foster system were not receiving the support they needed, she knew she wanted to dedicate her work to providing them with those needs.
"Every child deserves to feel loved and safe, right? And watching kids in foster care not get that, you know, not be afforded that really was eye opening for me," she said "so, realizing that not everybody received that same opportunity really made me feel like I wanted to give back and serve in this way."
With about 1,600 children currently in Miami-Dade County's foster care system, the Voices for Children Foundation has a lot of work on their hands. Some of that work includes providing these kids with vital representation in the court system, as well as gathering essential supplies for their day-to-day lives.
Many of these items are found in what they call the "Comfort Closet."
"When we opened the 'Comfort Closet,' the idea was to be able to create comfort kits for kids. It's very traumatic to be removed from your home and everything you know, and so, things as simple as a pillow or toothbrush or hairbrush, we never wanted kids to feel like they had without," said Black, "and so, that's why we opened the closet, with the help of Miami-Dade County and a grant that we received from them, to ensure that kids have all of those basic needs to just feel like they can hold their head high."
But with rising costs for essentials like clothing and food, it's becoming harder to meet those needs.
"We've seen an increased need because of inflation in the basics, right? So we have families asking us for food and for clothing in a higher rate than we've seen in the past," said Black.
Funding that the foundation received from the county is running dry, and they are now looking for some additional help.
"We were fortunate enough to receive CARE Act dollars through Miami-Dade County to help support those needs. That funding has now been depleted, and we are now looking for other revenue sources to help ensure that kids can get those items that just give them a little bit more comfort and that it can be their own," said Black.
To find out ways you can help the Voices for Children Foundation, click here.
Copyright 2023 Sunbeam Television Corp. All rights reserved. This material may not be published, broadcast, rewritten or redistributed.