This week Asus unveiled the ROG Phone 6D and 6D Ultimate and shook up the gaming phone world. For one, this is the first time that an ROG phone has used a non-Snapdragon chipset – the "D" stands for Dimensity, the 9000+, specifically.
More influential is the AeroActive Portal, which was created by cleverly repurposing the tech Asus used for its flip-up cameras. It is a hatch that can open up the internal cooling system to open air. This isn't designed for passive cooling, though, instead it works in conjunction with the bundled AeroActive Cooler 6.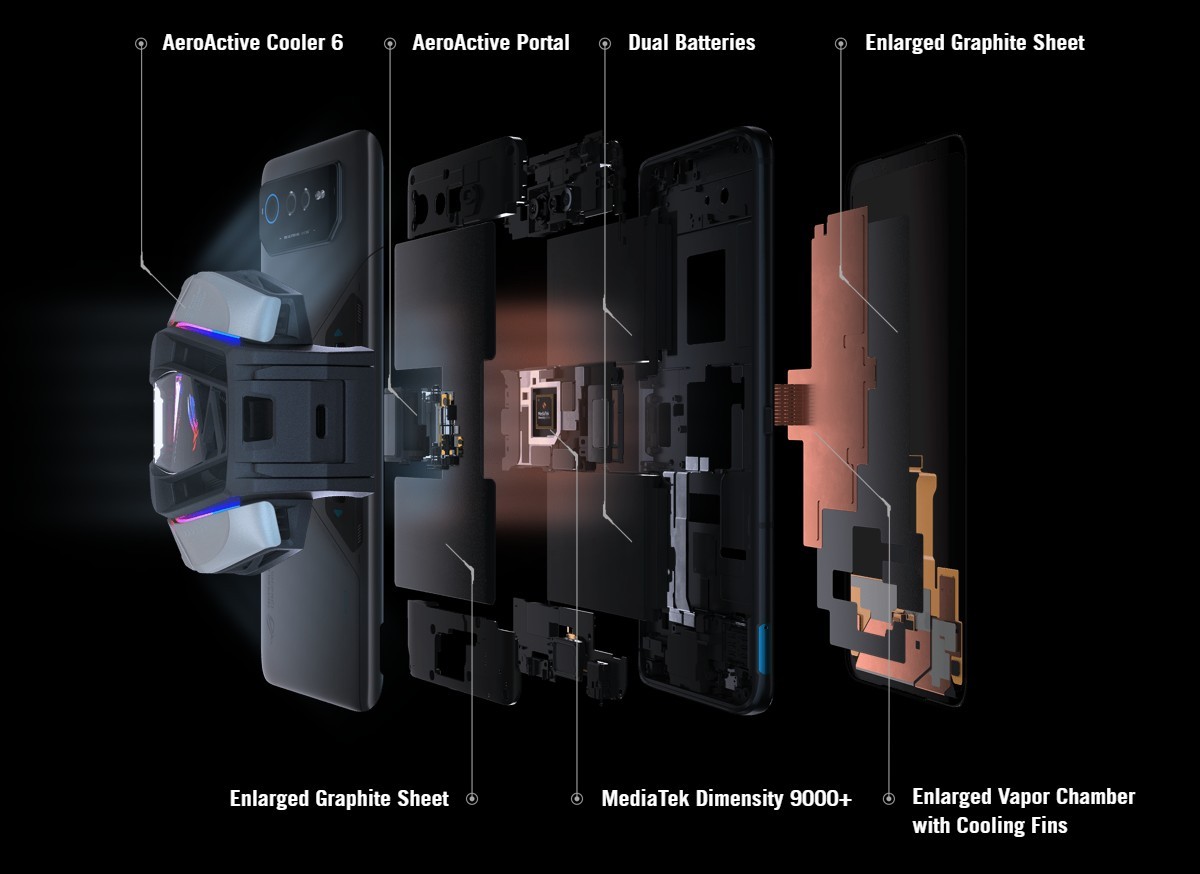 Unlike the Red Magic phones, which also have active cooling, this system retains some water resistance – with the Portal closed, the phone is rated IPX4, so it can survive water splashes. On the other hand, the Red Magic solution is more compact than having to lug around the external cooler.
Note that the AeroActive Portal is exclusive to the Asus ROG Phone 6D Ultimate and not compatible with the regular ROG Phone 6D or the ROG Phone 6 before it. Also, the has as 2" OLED display on the back, similar to its Snapdragon 8+ Gen 1 counterpart, the Asus ROG Phone 6 Pro (the vanilla 6D just has RGB lighting for the ROG logo).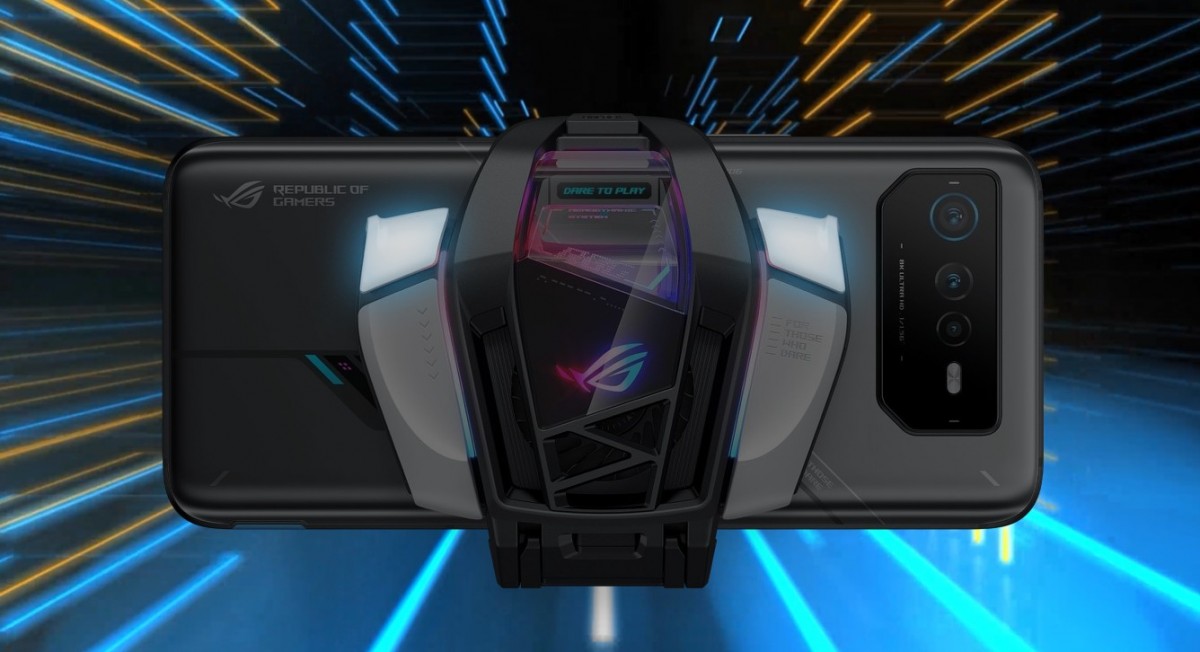 Cooling hatch aside, the 6D Ultimate and 6 Pro differ in their choice of chipsets. How does the Dimensity 9000+ perform? You can read our review and watch our video review for details. But long story short, it's almost as good as the Snapdragon, though not quite there. It has high standby power draw (leading to lower endurance in regular use) and the thermals aren't as good – even with the Portal and cooler in action.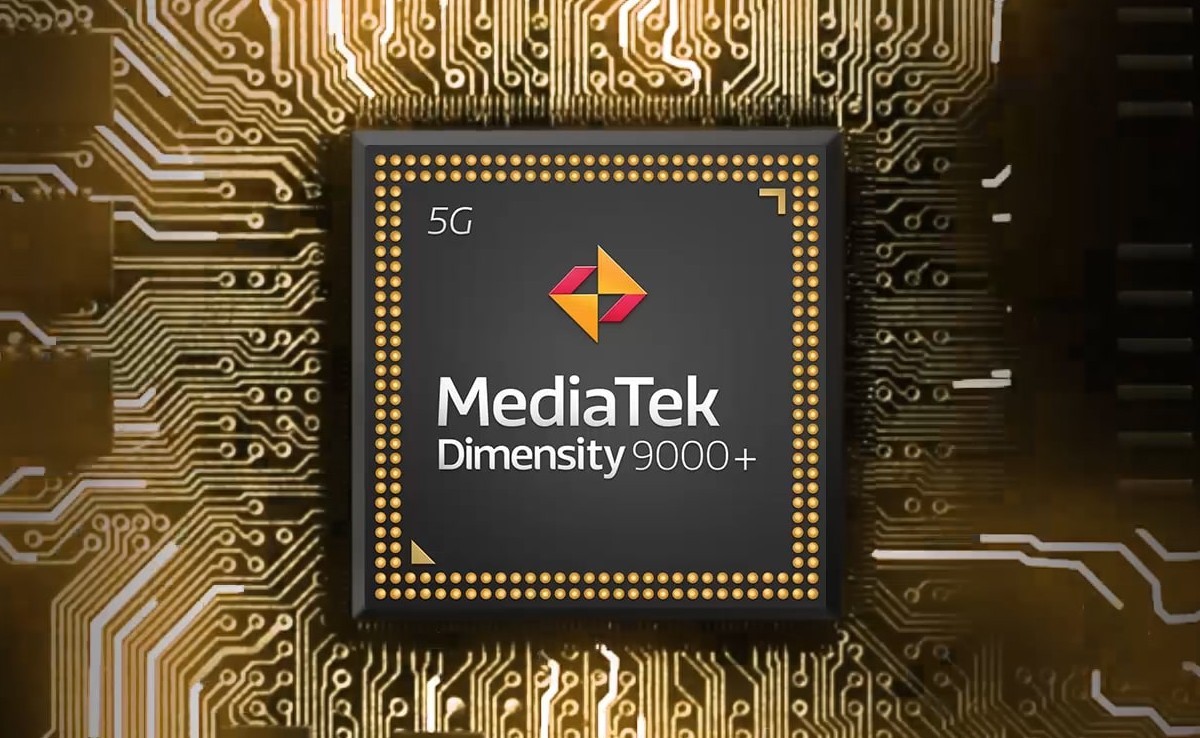 The 6D Ultimate costs £1,200 in the UK and comes with a bundled AeroActive Cooler 6. That's a step up from the 6 Pro, which costs £1,100 for an 18/512GB unit, and comes at a time when consumers are price sensitive.
What do you think – is the Asus ROG Phone 6D Ultimate worth the extra cost? Vote below or using this link.
There is also the Asus ROG Phone 6D, which uses the same Dimensity 9000+ chipset, but without the cooling port, which will make it that much more difficult to challenge its Snapdragon-powered cousin. You can still use an AeroActive Cooler – there's still a Peltier element, so it can indirectly cool the chipset. Plus, it has four hardware buttons, which can come in handy, but do note that the cooler is a separate purchase (unlike with the Ultimate).
The vanilla ROG Phone 6D has a much more palatable price of £800. This even undercuts the Snapdragon ROG Phone 6, which is £900 (this is for 12/256GB units).
Will you get the 6D over the 6D Ultimate? Or would you rather have the Snapdragon model? Vote below or using this link.
Learn More: technology clipart,technology student association,technology management,technology readiness level,technology acceptance model,technology gif,technology transfer,technology consultant,technology package,technology addiction awareness scholarship,is technology good or bad,technology networks,technology movies,technology gap,technology jokes,is technology limiting creativity,technology leadership,technology drive,technology zero,technology help,technology 100 years ago,technology project manager,technology house,technology unlimited,technology background images,technology readiness level dod,g technology ssd,technology economics definition,technology obsolescence,is technology science,technology life cycle